Committed to help any living being, these two Spanish police officers didn't hesitate to jump into frozen waters, to save a helpless dog. After an unfortunate puppy found himself in very deep troubles, the concerned citizens that witnessed the scene, couldn't help but call the police. It didn't take too long, until two real-life heroes arrived at the scene and saved the day. The moment was caught on video!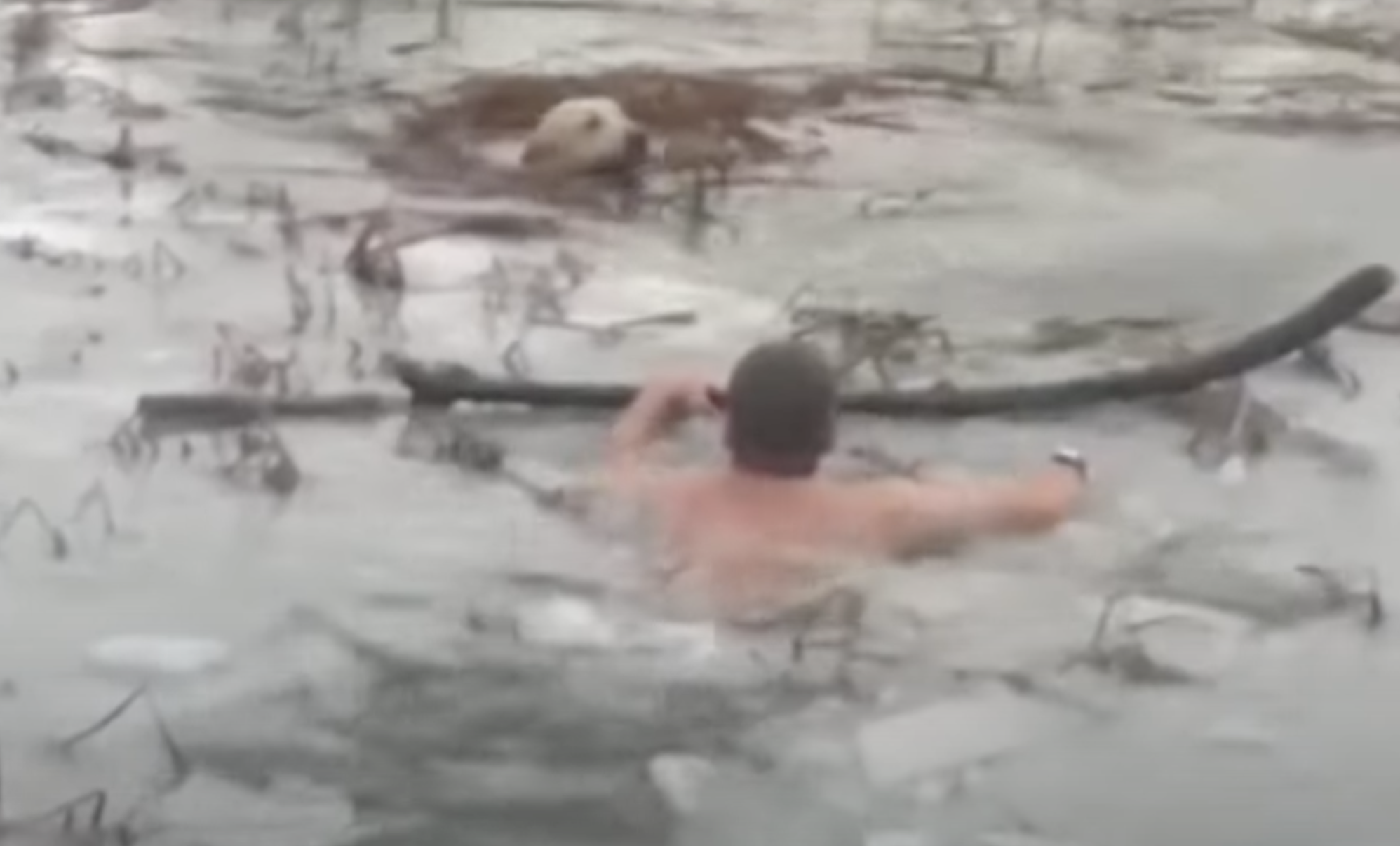 What it should have been a regular walk into the park, turned into a nightmare for this dog. The unfortunate animal chased some duck – according to reports – when found himself on the thin ice of a frozen reservois in Canfranc, Aragorn region in northeastern Spain. Unfortunately, the dog didn't made it back on shore because the ice has broken under him, and all of a sudden he found himself struggling to survive.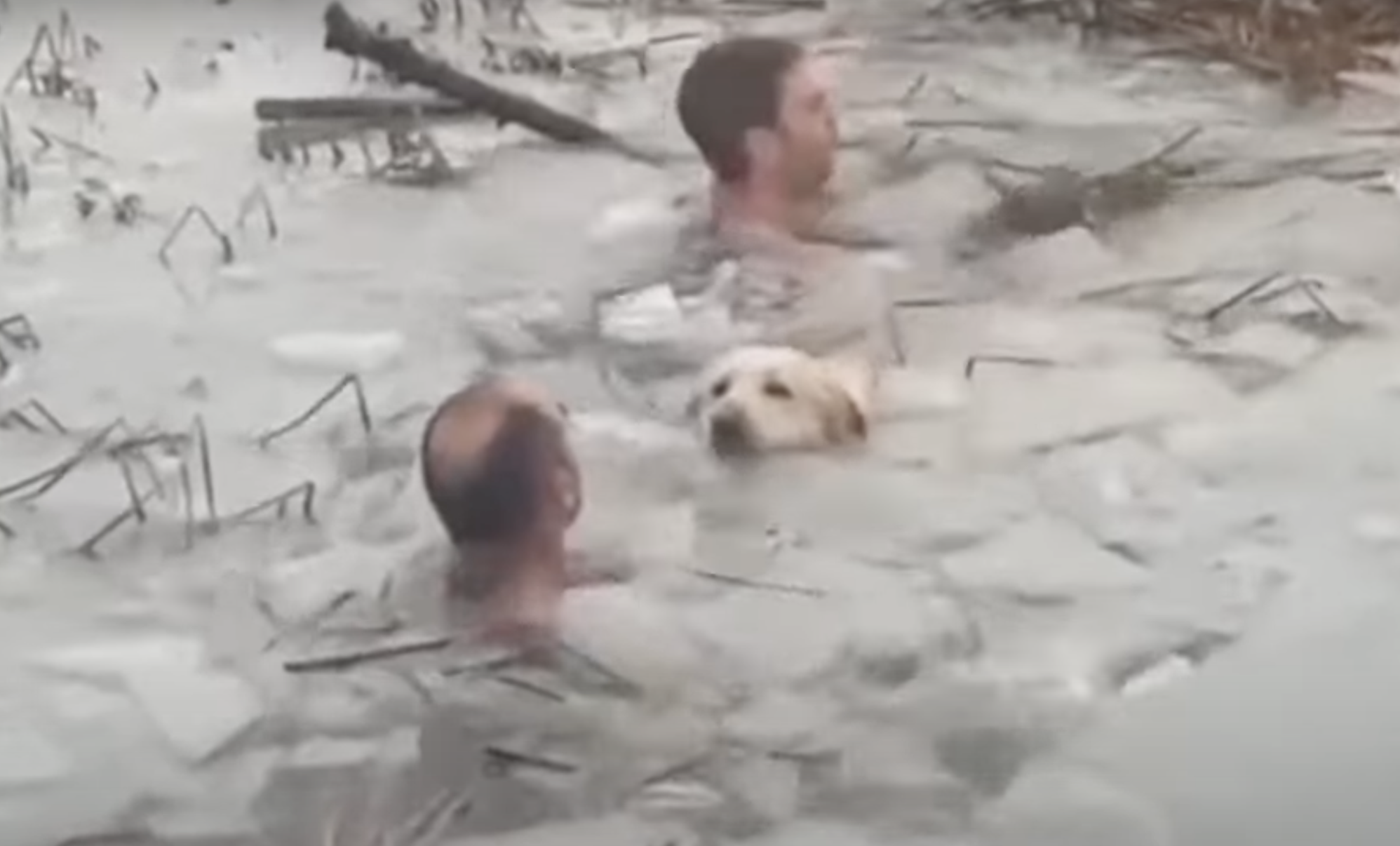 Stranded for hours, the helpless dog was in real danger. But thankfully, two police officers arrived just in time to save his life. Without a second thought, the brave men stripped their uniform and embraced the cold freezing waters, to rescue the hopeless puppy.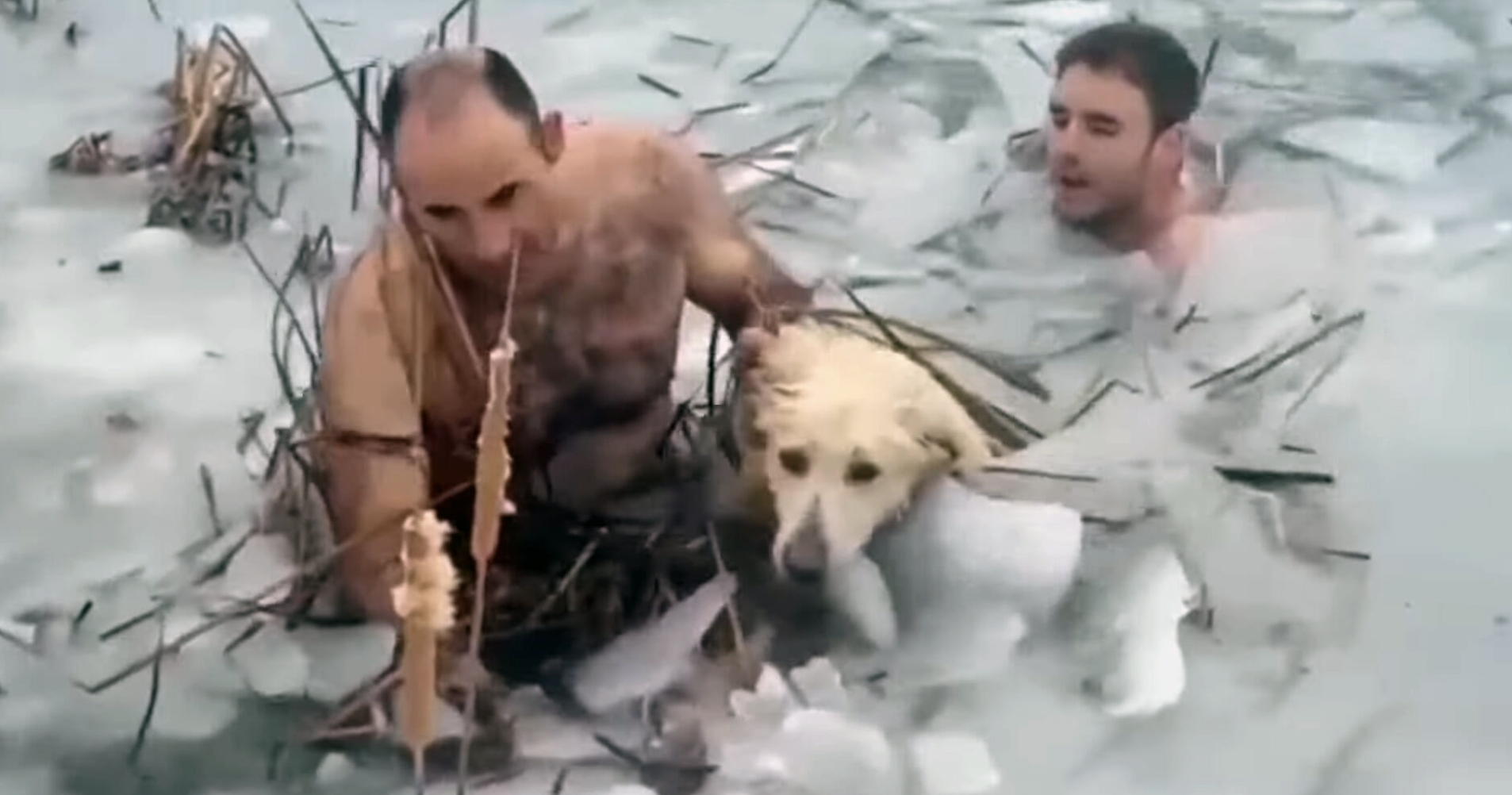 The rescue was far from easy, due to the extreme temperatures, but the poor dog made it easier though. Soon as he realized the two officers are there to help him, the relieved dog can be seen swimming towards them. This way, the second officer managed to grab him and pull him out to safety.
Watch the dramatic moment here: