A great horned owl got a second chance, after a caring officer saved its life. The poor bird found itself in deep trouble after ended up tangled in a plastic bag on a busy highway in Idaho. Fortunately, for the owl, several motorists spotted it and alerted the Idaho State Police. Moments after, officer Sgt. Brandalyn Crapo – who responded the call – arrived at the scene and saved the day.
Though everyone in Idaho is very familiar with great horned owl sightings, it is very unusual to see these nocturnal birds during daylight. By the time officer Crapo arrived, the poor creature looked pretty confused and scared. So the cop, parked the police vehicle between the trapped owl and the heavy traffic, and called for a volunteer at the Animals in Distress Association.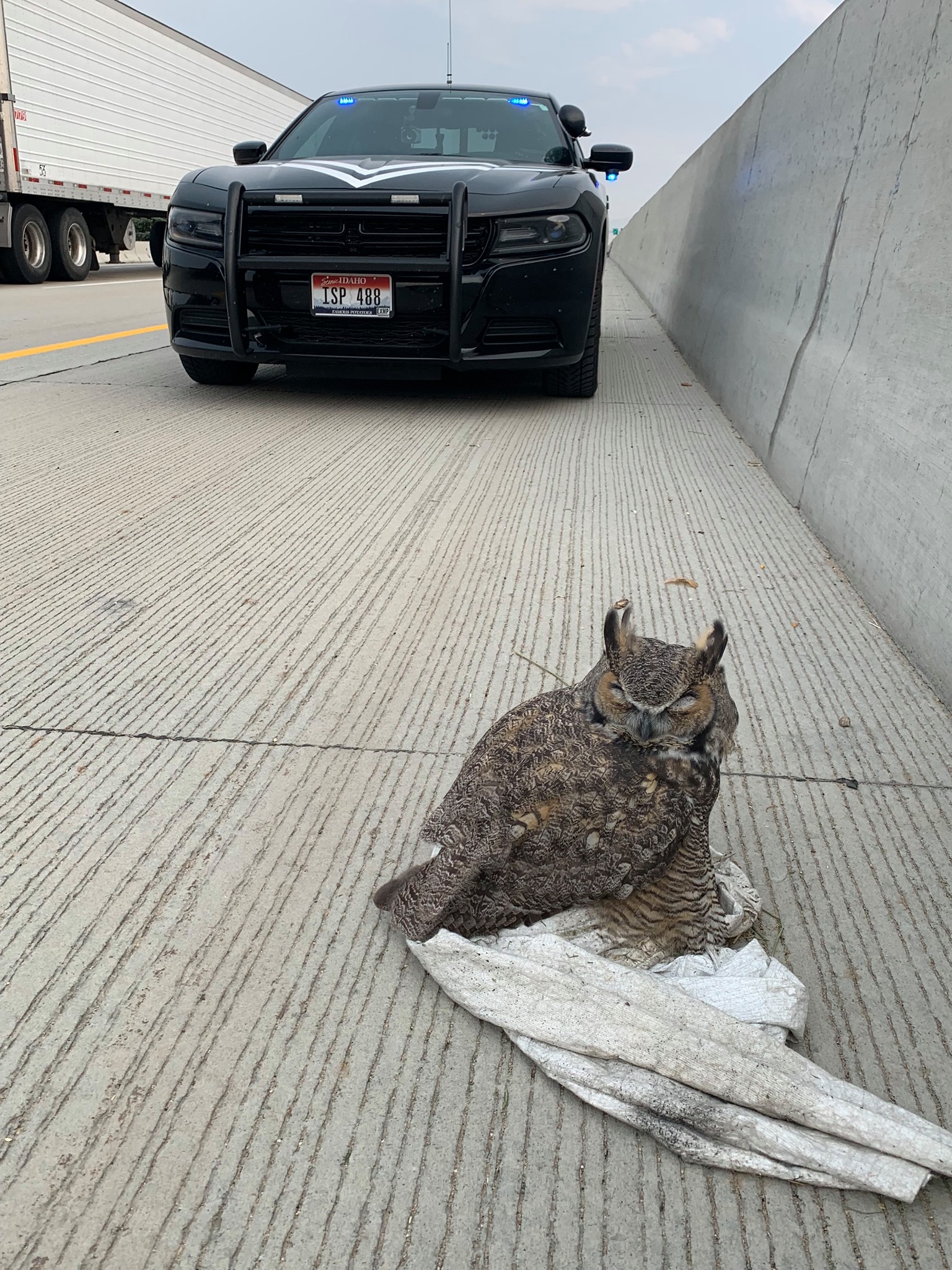 "This afternoon, Sgt. Crapo responded after several people driving on westbound I-84 in Nampa spotted the owl in the median," Idaho State Police wrote on Facebook. "The Sergeant parked her patrol car between the owl and oncoming traffic and waited for a volunteer with Animals in Distress to arrive."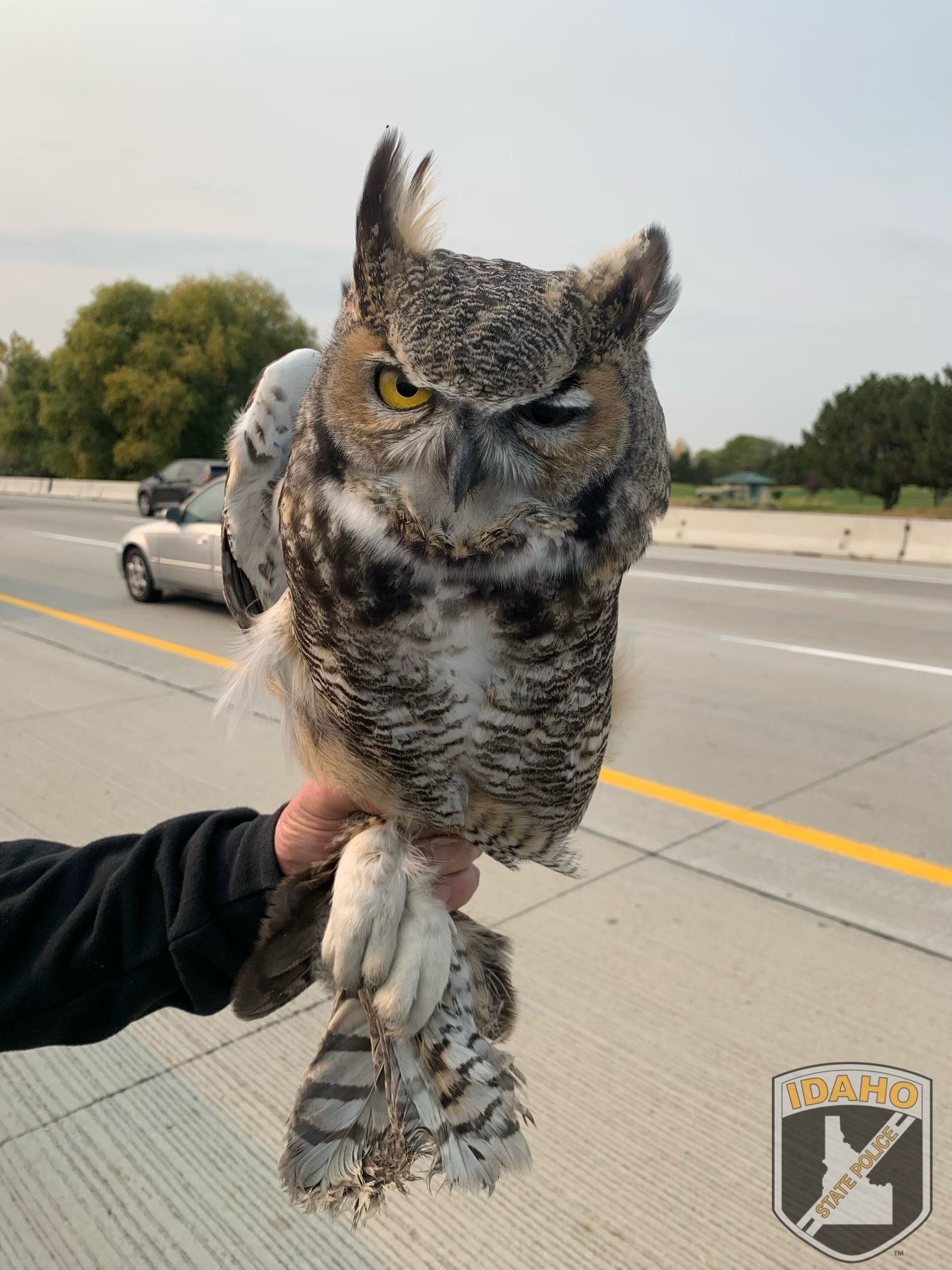 After several minutes, James McKinley, from the rescue center, arrived and eventually freed the bird. But not before too closely inspected it for any injuries. Thankfully, the owl was unharmed. Speaking for local media, McKinley said that great horned owls use to look for pray on the empty roads(during night), and this one likely has mistaken the plastic bag with its pray.
"The animal used its foot and clenched it, and that's how it got hung up," the wildlife rehabilitation, said. "I'm speculating he thought the movement of the bag was a prey at night."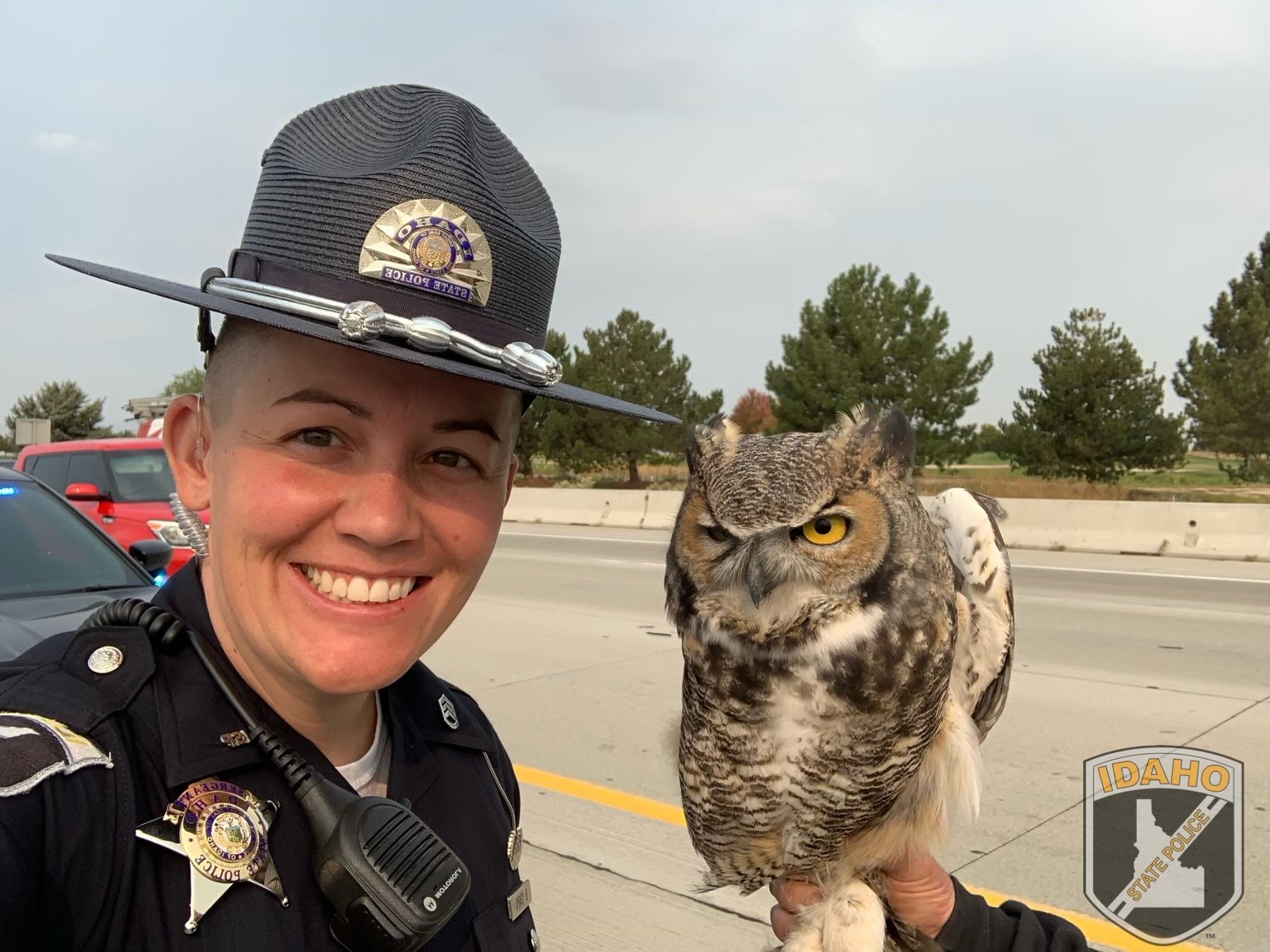 The owl was then released, but not before officer Crapo captured a few snaps of it!
"When they freed the owl from the plastic, she didn't appear injured and seemed to be okay," the police department wrote. "The Animals in Distress volunteer took a well-deserved photo of the owl and the ISP sergeant who rescued her, then carefully took the owl away from the interstate and set her free to fly another day."
h.t: Facebook