A group of five African grey parrots has caused a lot of headaches to the staff at the Lincolnshire Wildlife Park, UK, shortly after being adopted. Apparently, the mischievous birds used a very colorful language to visitors and caretakers.
Billy, Jade, Tyson, Elsie and Eric arrived at the wildlife center at the end of August from different owners. They were initially put together in the same enclosure, before sharing the same space with other parrots there. That should had helped them to adapt. But apparently, their time together developed them some bad habits. They suddenly started to swear…a lot!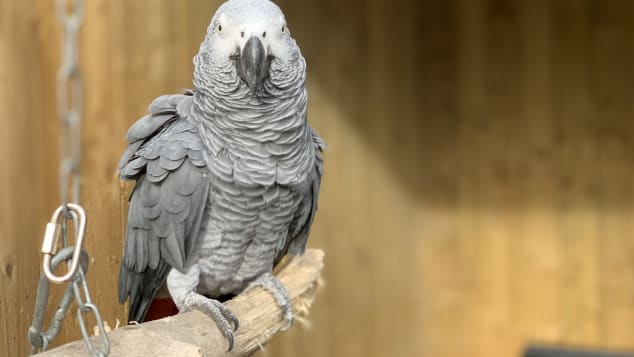 "It just went ballistic, they were all swearing," the venue's chief executive Steve Nichols told CNN Travel. "We were a little concerned about the children. I get called a fat t**t every time I walk past."
The staff thought the birds would eventually give up their dirty language once they would be put on public view. But they won't. Sharing the same enclosure with other birds, made them even more light hearted.
"They literally, within a very short period of time, starting swearing at each other," Nichols said. "'F**k off' is the most common one…The more they swear the more you usually laugh which then triggers them to swear again.
"When you get four or five together that have learnt the swearing and naturally learnt the laughing so when one swears, one laughs and before you know it just got to be like an old working men's' club scenario where they are all just swearing and laughing."
The parrots have been temporarily removed from public display as the staff at the center can do nothing, but hope they would eventually put behind this bad habit.
A swearing parrot isn't an uncommon sight. In fact these colorful birds are pretty famous for their ability to learn a lot of words and when it comes to offensive language things look even more easier. "To take in a swearing parrot isn't an unusual thing, it's something that happens probably three or four times a year," Nichols also said.
A couple of years ago, a parrot became an internet sensation after using some words as colorful as its plumage to greet the firefighter crew who was trying to rescue it.
Parrot owner: To bond with her say 'I love you'
Firefighter: 'I love you'
Jessie the Parrot: 'I love you'
Jessie then turned the air blue & flipped the firefighter the bird. Read the story of the potty-mouthed parrot in Cuckoo Hall Lane https://t.co/Th2nlVkOJ8 © @PaulWood1961 pic.twitter.com/FSRCElx80V

— London Fire Brigade (@LondonFire) August 14, 2018
(Featured image credits FACEBOOK)