The love between a mom and her children is the strongest power on Earth. Animals also share a very special bond with their babies. The heartwarming footage bellow shows this unique connection between a mom and her little one.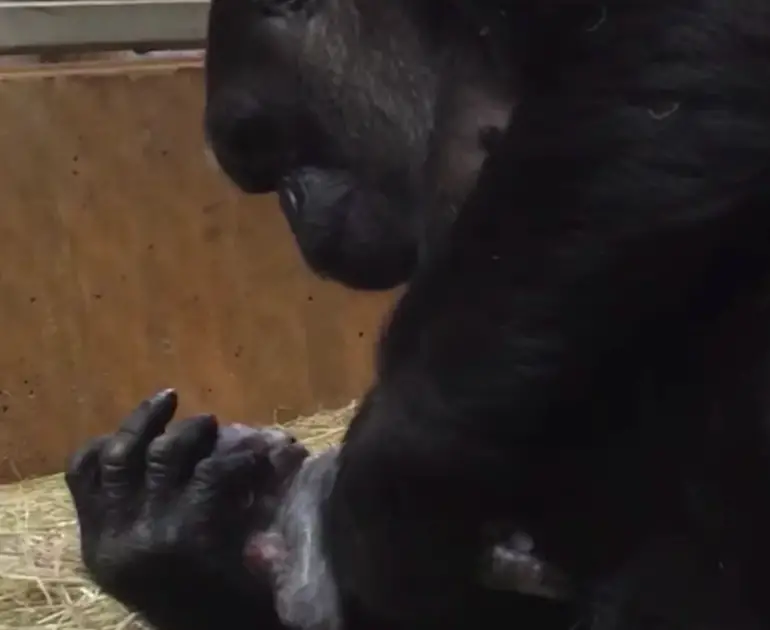 Even gorillas are very social creatures, the bond between the moms and their offsprings is always special. This Western Lowland gorilla melt everyone's heart with the way she bonded with her new baby – moments after birth. The 15-year-old Calaya is a resident of the Smithsonian's National Zoo in Washington, D.C, so when she was about to give birth for the first time in a decade is was a special moment for everyone there.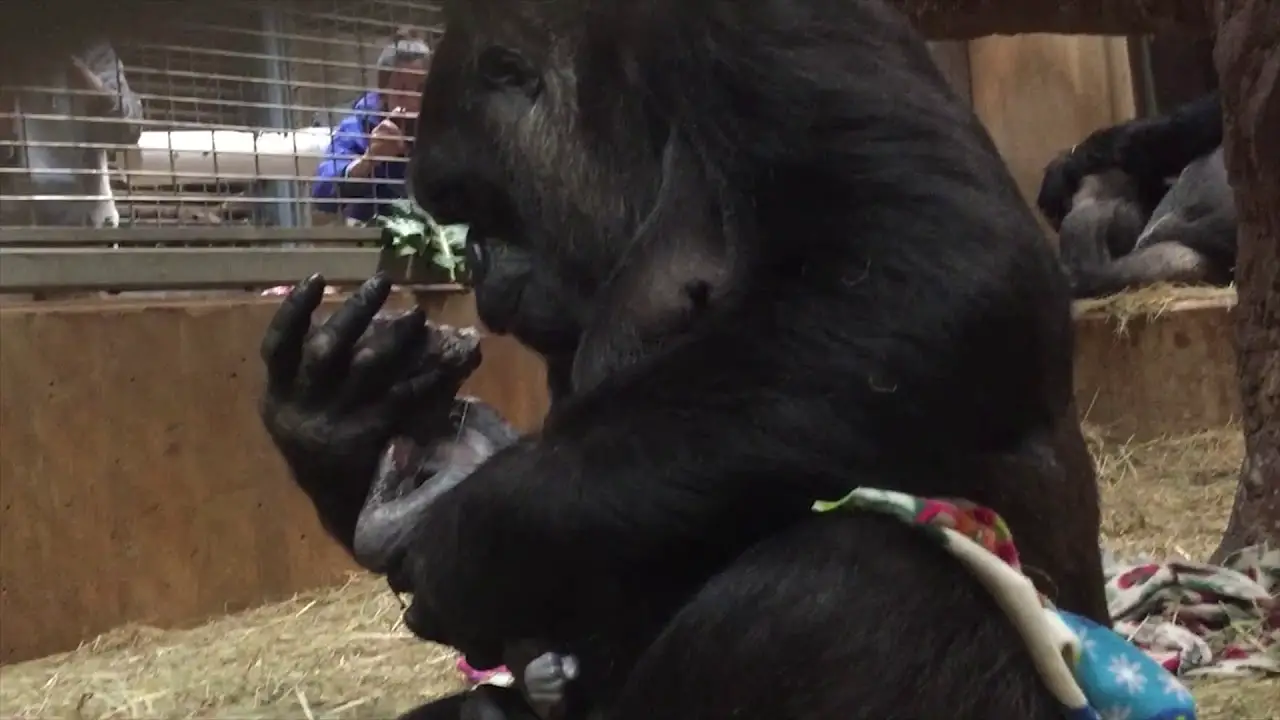 The Western Lowland gorilla is a critically endangered species, so the moment was even more special. But what caught everyone's eyes was the tender scene between the mom and her newborn baby. Shortly after birth, Calaya took her precious little one into her hands and started to shower him with tons of kisses and cuddles.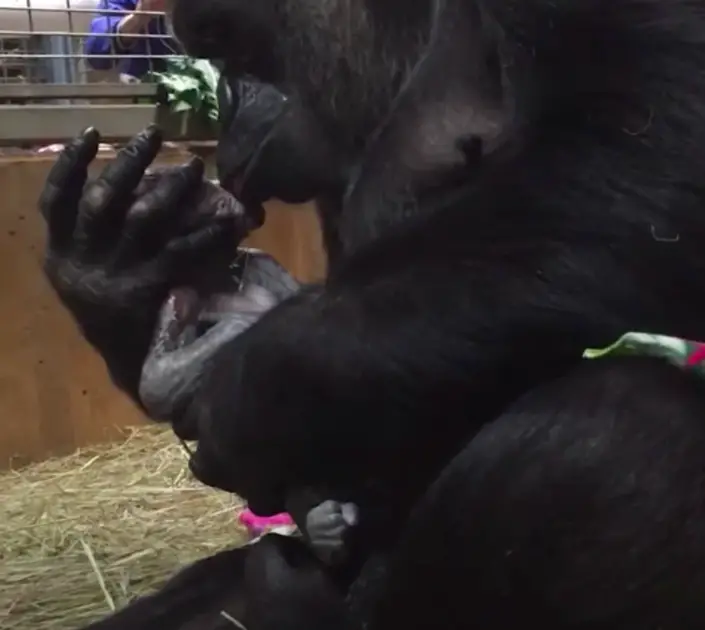 The emotional scene shows that animals are just like human beings, when it comes to their feelings. Calaya just wanted to make sure her new baby feels all the love she carries for him since the his very first moments into the world. The adorable moment was captured on camera and shared online by the zoo! Have a look: