Imagine you as relaxed as possible, chatting with your friend, when suddenly a huge wild cat sneaks up and takes you by surprise. I'm sure your heart will stop for a moment. But that's exactly what happened to this sanctuary owner in Mexico.
Eduardo Serio, the owner of the Black Jaguar-White Tiger Foundation was resting against a wall, when a black panther approach him from behind. At first sight it looks like something terrifying is about to happen. But, then the heart-stopping moment quickly turns into a sweet encounter between a gentle giant and his caretaker.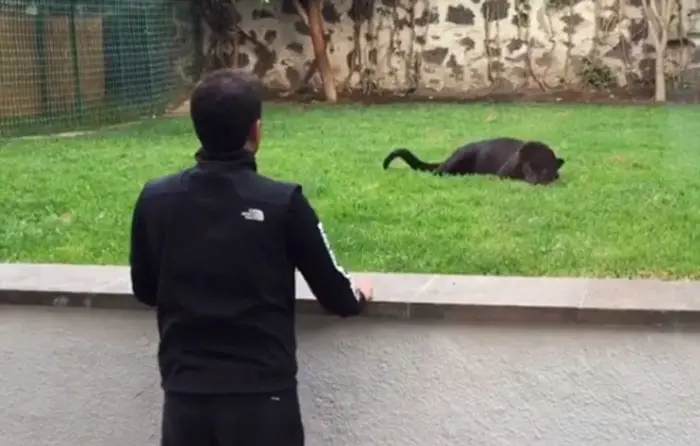 The man gives the impression he's been taken by surprise by the feline, only to turn around laughing and give him a series of kisses and a big cuddle. Apparently, scenes like this are happening on a daily basis between Eduardo and his "babies." The adorable animal is named Kal-El – Superman's birth name, and he is one of the most playful cats at the sanctuary.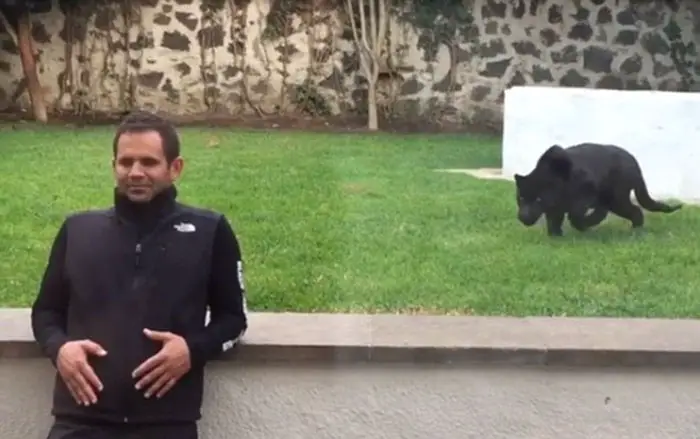 Eduardo's sanctuary is home for hundreds of rescued wild cats. Lions, tigers, leopards and even lynxes are now having the chance to roam freely on the 30-acre land, thanks to this kind man.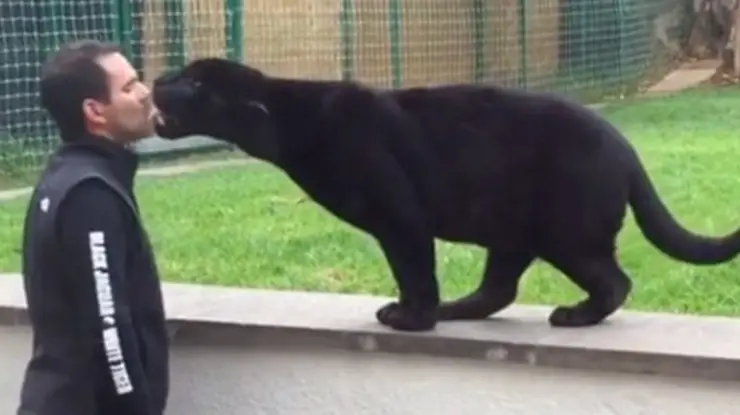 "Animals…are living beings, just like you and me, and should be treated accordingly," the foundation's website reads. "We rescue animals…and give them the closest thing to the life that they deserve. We will not send them back into the wild, because they were never there in the first place and their chances of survival in an unfamiliar ambient would be low."
(h/t: boredpanda)
Since shared online, the thrilling footage gained over 22 millions views. Have a look: