Dogs are really scared of the bright, noisy fireworks that ignite American skies every Fourth of July. And unfortunately, the shelters have no way to deal with this problem. However, his animal shelter in Phoenix, Arizona came up with a brilliant idea.
The Maricopa County Animal Care and Control started an experimental program called 'Calming Companions,' where they invited the public into their shelters to sit with the dogs and cats, during fireworks.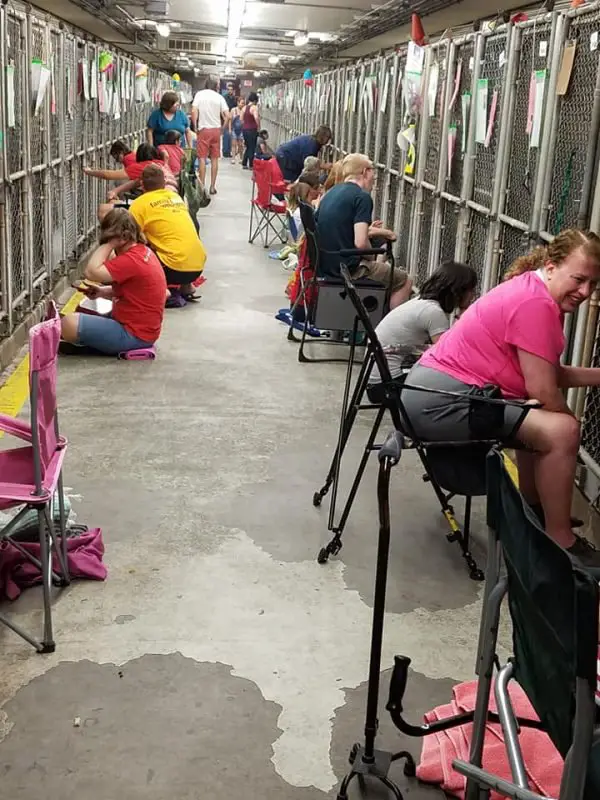 The idea was loudly appreciated by the animal lovers, as almost 200 kind people came out to the event, visiting either of the control's shelters. They even brought their own chairs and blankets. According to the One Green Planet, they read, played music, and entertained the dogs. Staff at the shelters provided treats, toys, and games that helped keep the dogs and cats occupied, and the joint effort led to a great experience for everyone involved.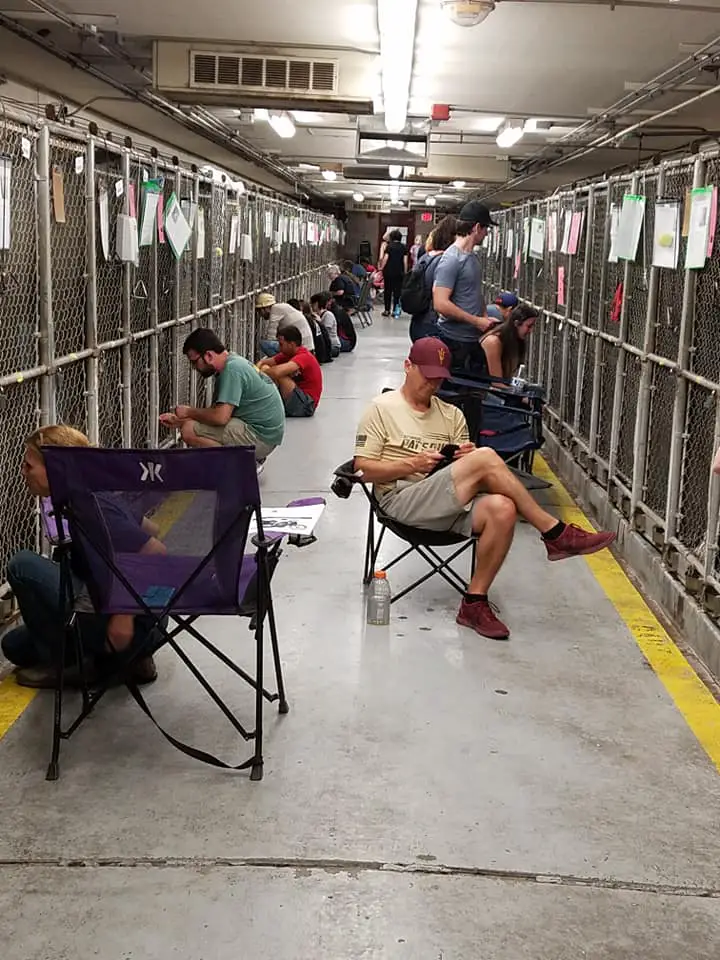 "Ever thought about bringing your dog to crowded places? Even worse, crowded places with fireworks? I promise you dogs don't like it. Tonight was the first year Maricopa County Animal Shelter presented 'Comfort the Canines' … approximately 200 people came to help the pooches. Some people sang to them, some people read to them, some people just sat there and gave treats! it was so so awesome because the dogs absolutely love the attention and were focused on the people and not the fireworks going on outside," Amy Engel, one of the volunteers said.
This Calming Companions' initiative was a really successfully one. As it is less than a month until this year's event, it is likely the event will be repeated. Maricopa County Animal Care and Control works tirelessly to care for the animals in their community, helping pets be reunited with their families and finding stray animals loving new homes. If you are looking to adopt, volunteer, or help in any other way, please get in touch.