As most of us want to capture major events of our lives in a photo session, many choose to do it surrounded by animals. But with friendly four-legged companions around, you never know what comes. Dogs, cats and even belugas managed to photobomb shooting session in the most comical ways, but this time it was a goofy horse that steal the spotlight.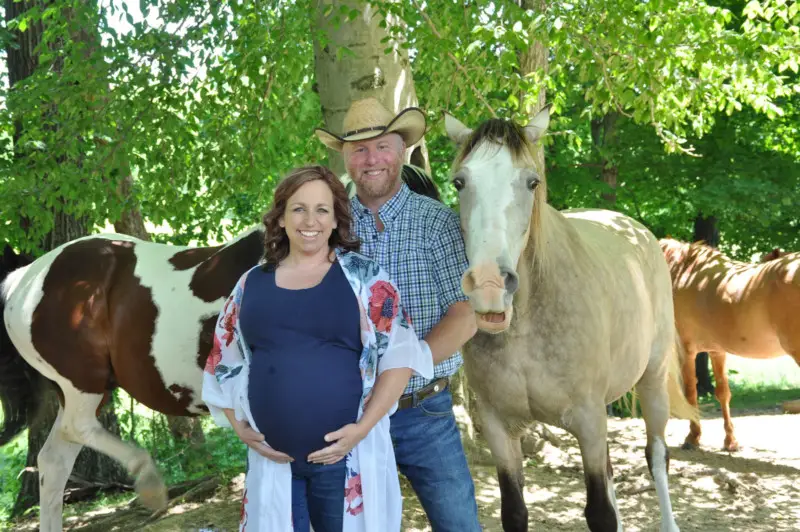 When Phil and Amanda, a young couple from Cincinnati, Ohio, asked their cousin, Kristen Zaffiro for a maternity shoot, they made it clear they want their beloved horses around. But little did they know, one of the horse will eventually "ruin" their session in the most epical way.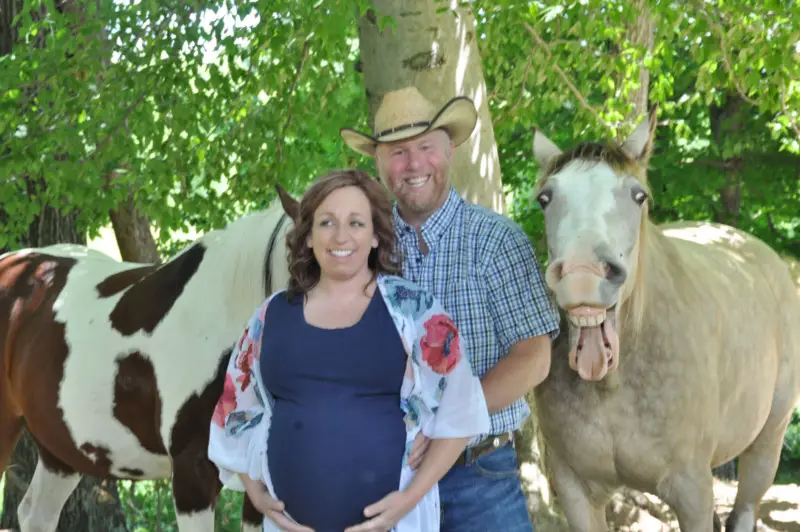 "We tried the photo shoot two other times and got rained out, but on Memorial Day, we finally got together," the photographer shared with PetaPixel."We had to get this shoot in because the doctors kept saying Amanda could deliver any day!"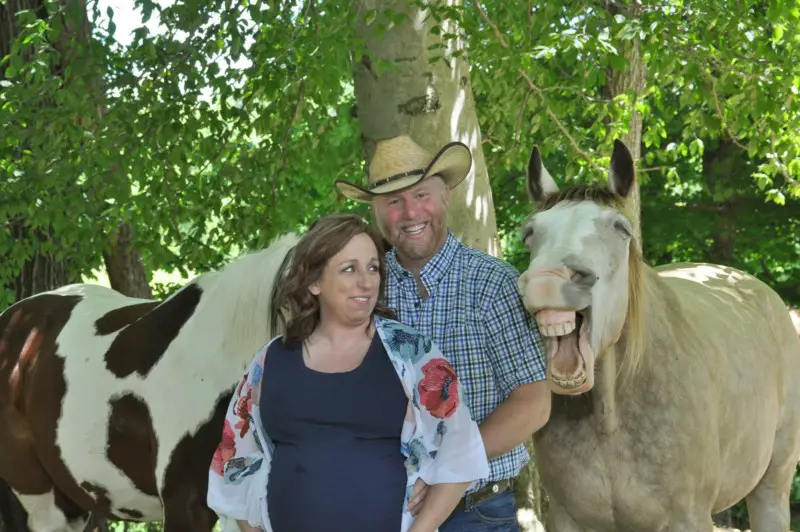 When the moment came for the horses to be part of the shootings, no one expected from them to make such a big deal of it. Yet, one horse in particular seem to really love posing for a strike. Soon as he spotted the camera, the horse named Buckshot carefully took his place next to Phil and put the biggest smile for the camera. The result – a viral maternity shoot.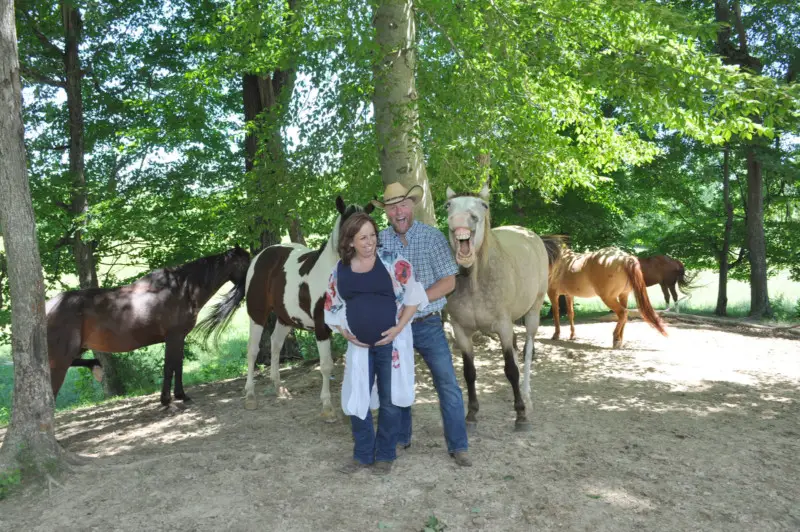 "The horses were very curious when I came up with my camera, and one almost knocked me off my ladder," Zaffiro said. "So I was trying to get the lighting situated and the horses were very nosy with the camera and me. That's when I said you could at least smile for me! So when it seemed to me that he smiled, I laughed, that is when he really carried on and on. The fact that he actually smiled when I told him to set the silly mood."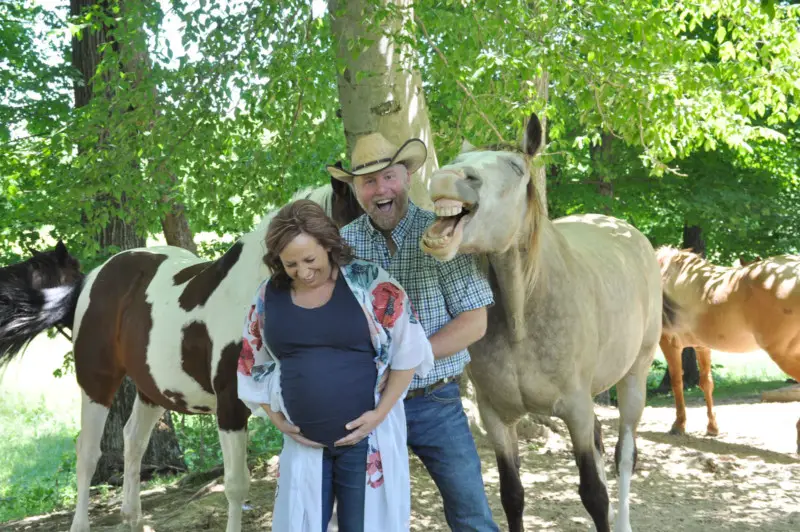 Everyone, including Buckshot, had so much fun during the photo shooting, but only after Zaffiro decided to share some of the photos online, she realized how spectacular his snaps were.
"This photo session… I laughed so hard! Who knew when I told THIS horse to smile, he would! Best maternity session ever," he wrote in a now viral post!
h.t: Kristen Zaffiro