Sometimes wild animals surprises us in the sweetest possible ways. But even so, it is quite unbelievable to see a massive bear sharing affection with humans. Nevertheless, this mother bear has chosen an emotional way to thank the family that was so kind with her!
It wasn't anything unusual for Patrick Conley to notice a black bear in the bush from the back of his yard. After all, as a resident of Asheville in North Carolina, he's used with bear sights more than anyone. So when a female bear begun to regularly visit his property, Conley was nothing but happy. He's great fond of wildlife since he can remember. Therefore, when the furry guest interrupted her visits , the man got a bit worried. But only to get surprised in the loveliest way!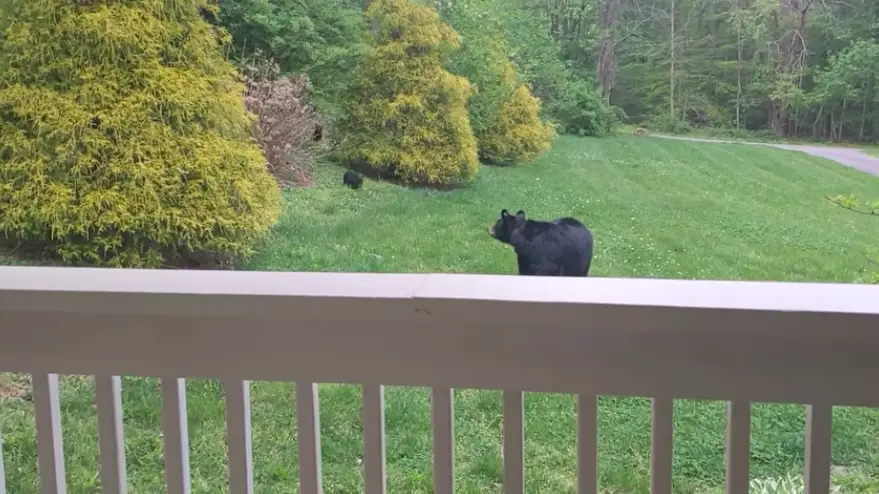 One day, Conley spotted his bear friend once again in the backyard, but this time she wasn't alone. And Conley had never been happier upon seeing a wild creature. While Simone – how he named the bear – was confidently stepping out of the bush, a few feet away from her some extremely cute little things were following her. It were her newborn babies!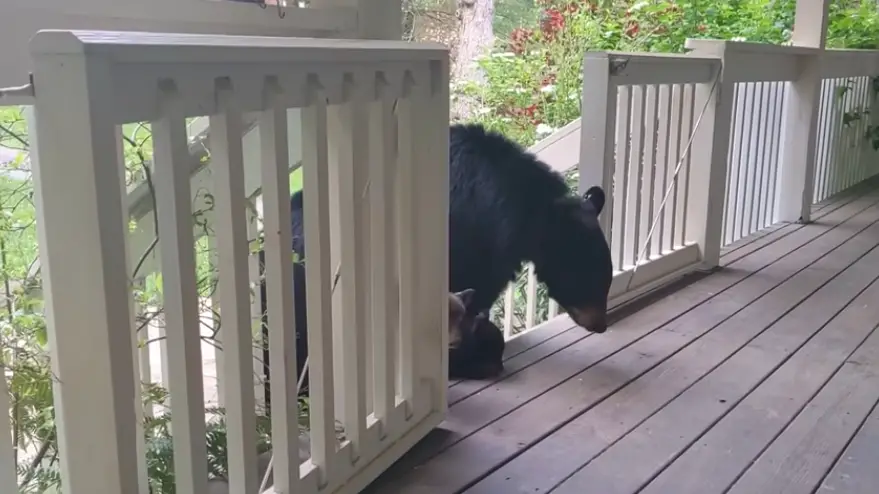 Apparently, the momma bear decided to introduce her cubs to the people who was so kind to her. An emotional moment for a man that loves animals so much as Conley is. As always, he showed nothing but respect to the new family, so petting the little one went out of question. But Conley was more than happy he witnessed such a sight, and he also managed to caught the moment on camera!
"The cubs are the cutest things to ever have walked these woods, but then I'm kind of biased," he said.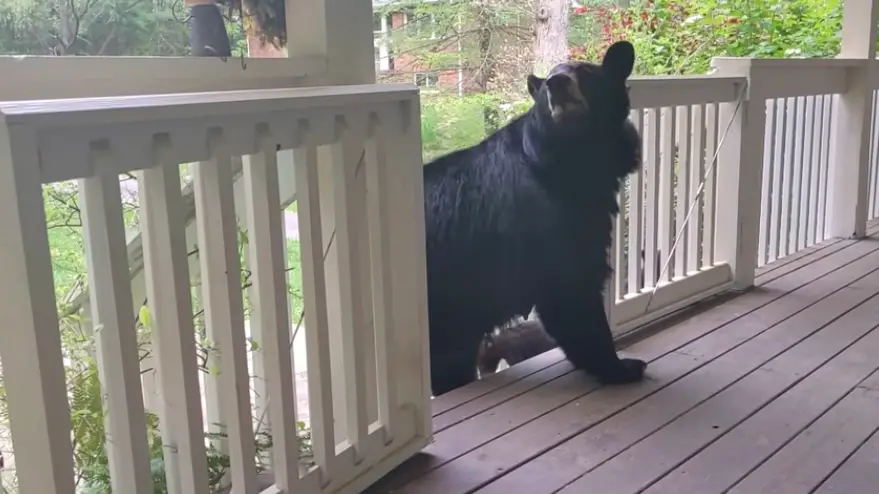 Although it was a short visit, it was a very intense one though. At least for Conley. The mother bear and her cubs even climbed the steps from Conley's back porch to let him now they're here. The calm manner they act all the way shows just how comfortable they felt around these kind and respecting people.
You can watch the adorable moment, here: