Animals, just like humans are venturesome. And for some it seems there's nothing to stop their adventurous spirit.  It is the case of Belle, a pygmy goat who just needed a little adventure.
Earlier this week, the goat had been reported missing from her farm in Greenfield, Saddleworth, UK. However, Belle's s big adventure was short-lived as she was found at a tram station. She was patiently waiting the next tram to Manchester. Maybe she had planned a trip there, who could understand those goats anymore? Just as no one could explain how she got there in the first place. And not to say that the tram station was 'only' 25 miles away from her home. But it seems we should never underestimate a goat!!!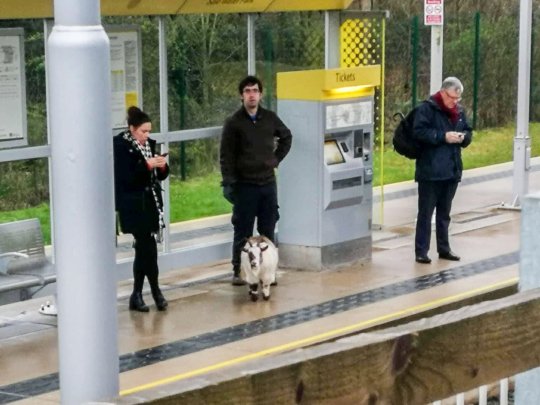 "I definitely think she was stolen as she turned up 25 miles away. There is no way she could have got that far on her own," Julie Swindell, the goat owner said.
After receiving a phone call from a passenger, Louise Fields, from the Dogs 4 Rescue in Salford, went to the tram stop in Sale, Greater Manchester to greet the unusual passenger, Metro reports.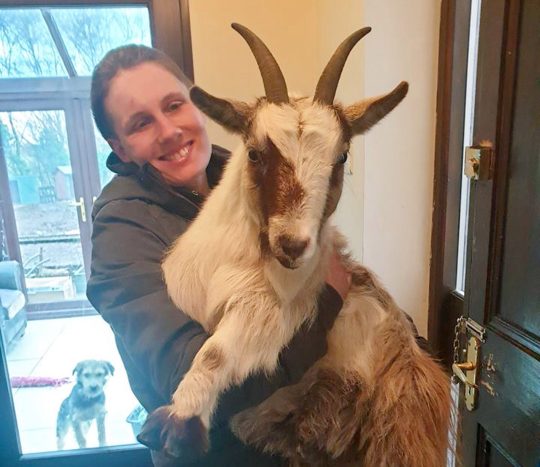 "It was so funny the way the commuters were just on their phones – how could they resist have snuggles with a goat who was right there? 'The owner came to collect her. She thought she would have been in the pot," Louise told to Metro.
After her short adventure, Belle was brought back to her home.
Source: https://metro.co.uk