Usually when talking about pets, people tend to think of dogs or cats as furry companions to share their homes with. Maybe that's why this adorable baby cow started to act like a dog. In fact Goliath certainly thinks he's a dog.
Despite his name, Goliath was just a tiny calf when Hubbs family rescued him and decided to adopt him. The little one was "so weak and so small that he couldn't stand and you could pick him up very easily," Shaylee Hubbs told ABC News. Back then, he was only a few weeks old.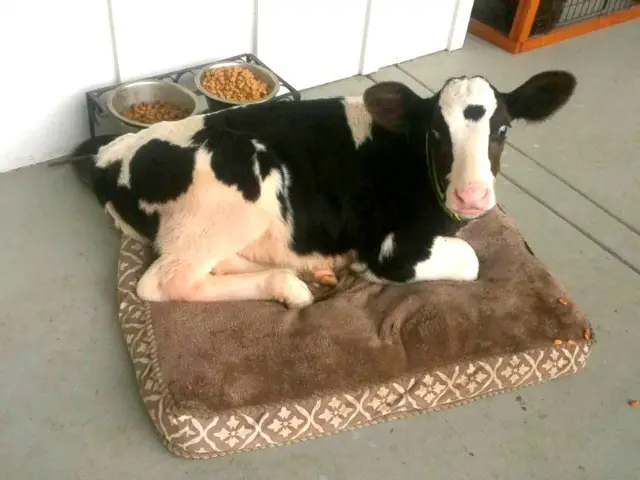 The Hubbs' share their home in Danville, California with three dogs so it's easy to understand why Goliath started to act as one of them. Besides that, the rescue calf found comfort in family's Great Dane, named Leonidas and they soon became inseparable.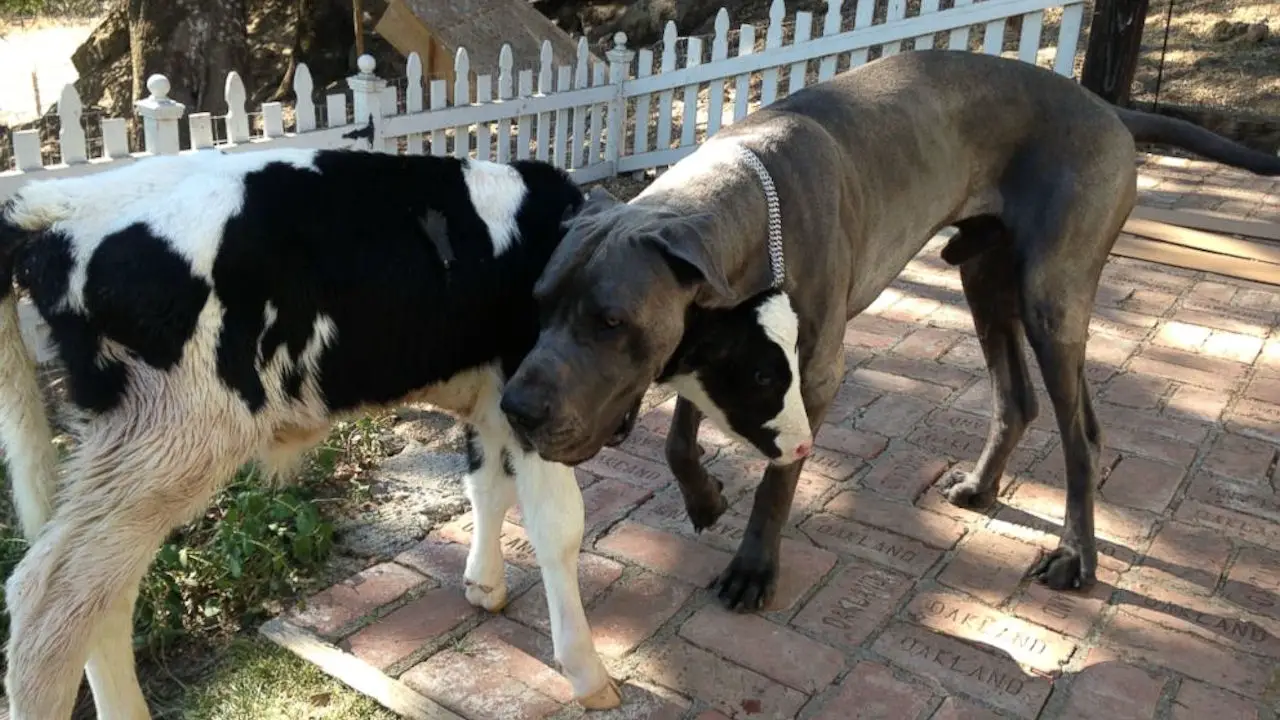 "I'm pretty sure he thinks he's a dog," the woman said. "He was raised with our three dogs, and he's around them every day. They chase and play together, he watches how they eat their dog food and drink water from their bowls and copies them and he even lays in their dog beds. He even loves scratches on his neck around his ear."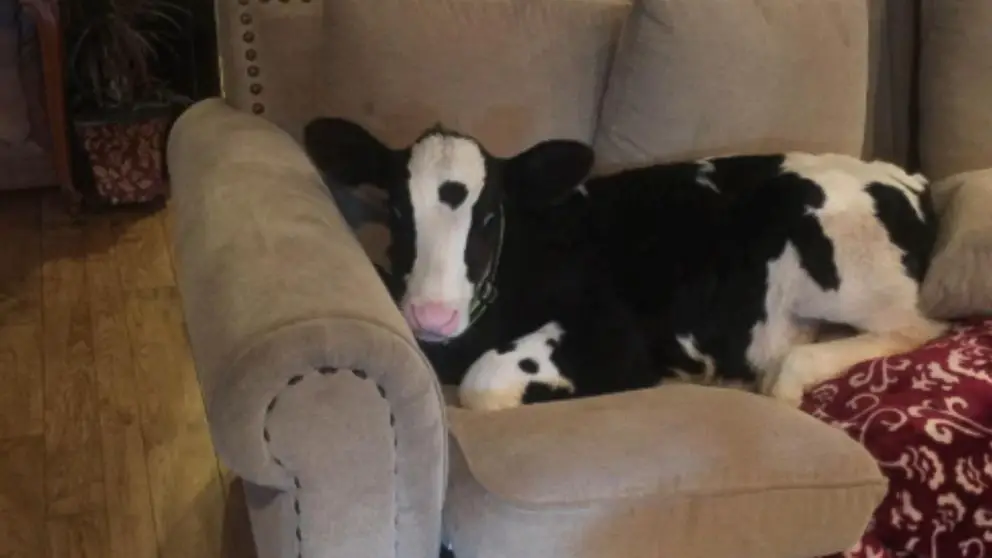 Leonidas proved to be more like a role model for the newest family member. While he was usually sleeping one the family ranch alongside sheep, horses and alpacas, one day Shaylee found him lying on the couch inside the house. "He's best friends with Leo, and so he used to watch Leo push down the door handle and come and sit on the couch," the woman said. "And of course, he now knows how to come in, too. He just pushes down on the knob with his head and lets himself in and onto our couch."
My cow thinks he's a dog… We left the door open for 5 minutes pic.twitter.com/Wj1OHygrAH

— Shaylee🍒 (@shaysaprocky) October 28, 2015
But it was Goliath's little adventure that brought him a worldwide fame. All after his human mom shared a Tweet of him while hanging on the couch. "Look who we found lounging ever so comfortably on our couch — Goliath," she said. "This was triumph and victory; a nice comfortable place on the couch."
h/t: cbcnews