A 19-year-old mare beat all the odds, after she gave birth to a second set of twins, 18 months after her first twins have been born. For a horse is an extremely rare phenomenon to give birth to twins during her lifetime, let lone two times in a row. But Destiny defied the one in a million odds, taking everyone by surprise, even her owner.
Tania MacKee, the owner of the Gassons Farm Stud, in Exeter, UK, was astonished when Destiny gave birth to twins in 2018. So you can imagine how she must have felt when the mare delivered another set of twins 18 months later, judging that during the pregnancy the scans revealed only one baby. Though the first pair of foals were identical, this time, the two little one share a few dissimilarities, but they're still just as adorable.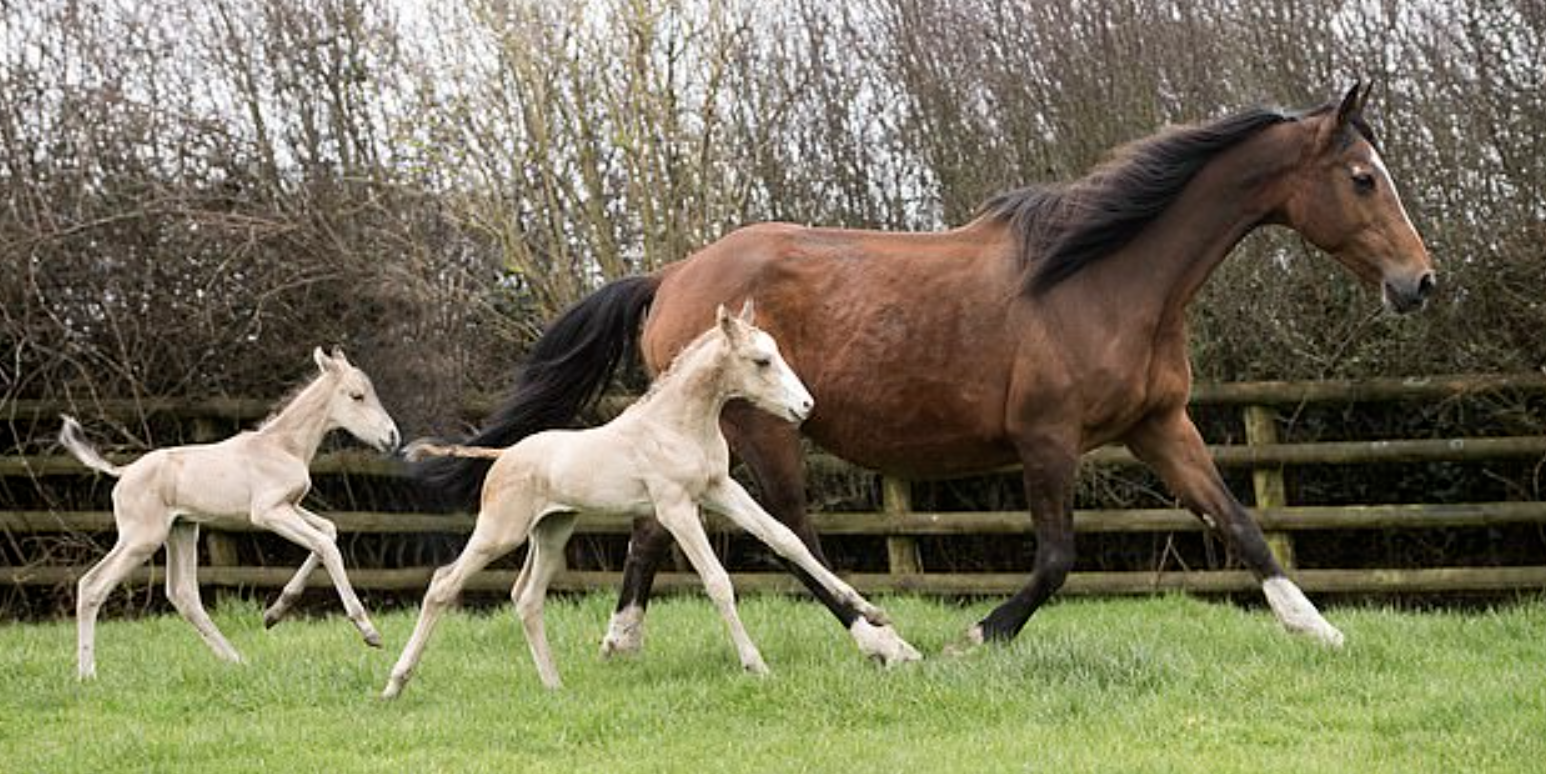 Taking Facebook, the proud horse breeder, shared the incredible news with the world!
"Our fantastic mare Destiny foaled a perfect pair of foals – again!!," the post reads. "Both Destiny and her two foals were on their feet and all three enjoying a well earned feed rapidly, the two little ones zooming around the stable and exploring their surroundings…only a single foetus was detected. At no stage during her pregnancy was there the slightest suspicion that there was anything unusual."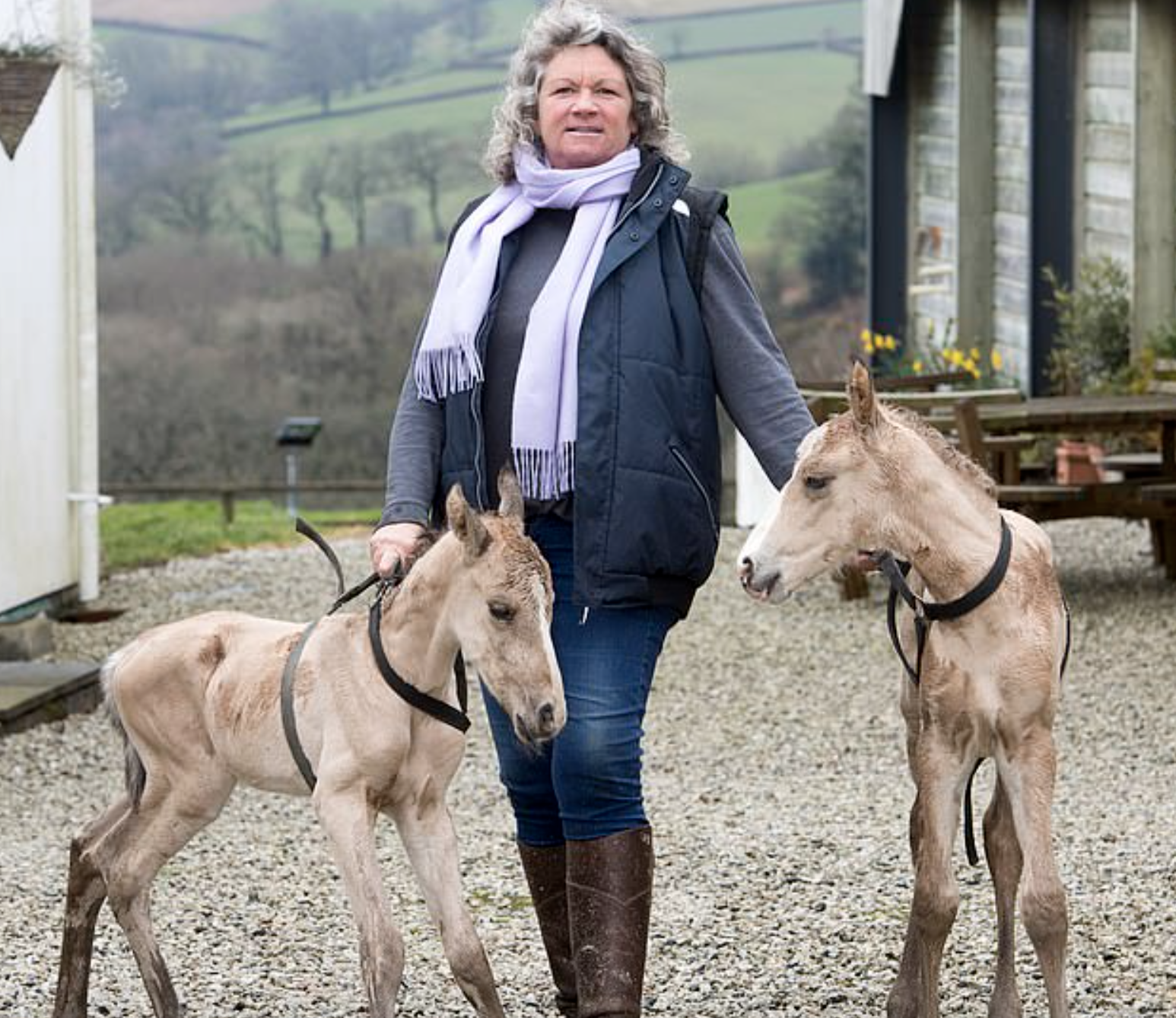 Thankfully, both foals are in a very good shape, and that can only make Tania feel relieved and grateful. Nonetheless, she's still trying to find an explanation for the incredibly rare event.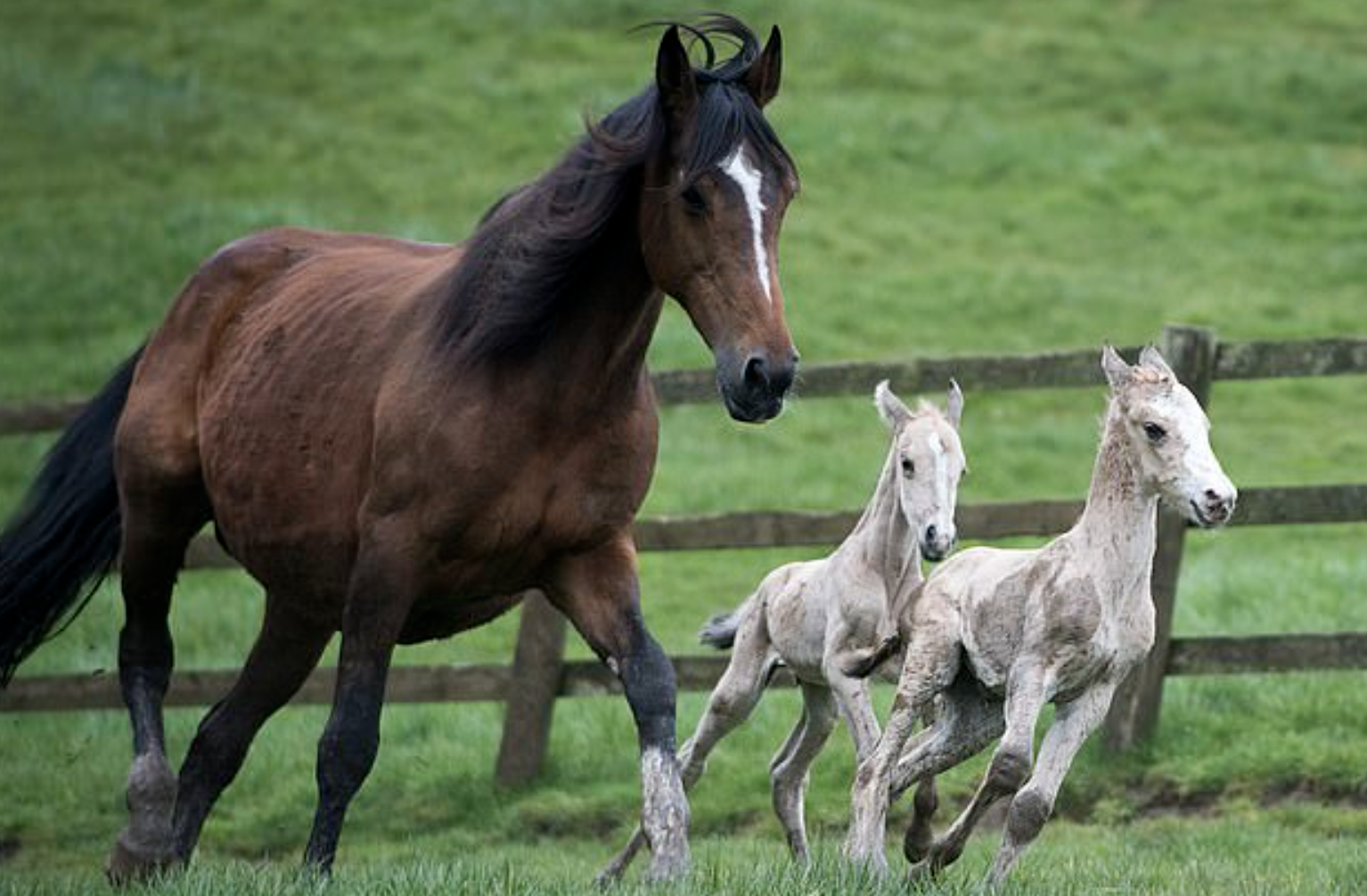 "It's amazing. I've been breeding for years and years and I've never heard of something like this before," she said. "It was surreal.I can't believe they were healthy. They are healthy, strong foals. They're very feisty."
The lovely twins, which are unnamed yet, are living at the farm alongside their older brother Shockwave and Masta Blasta.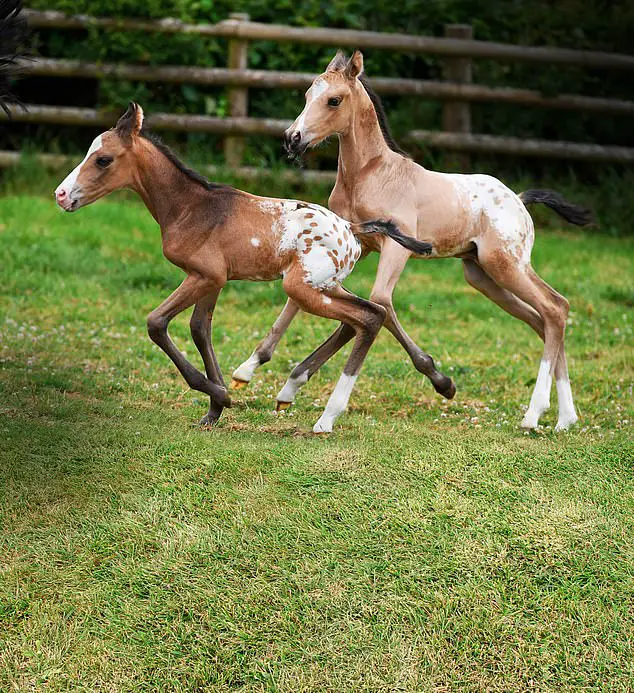 In the picture below, you can admire the foals dad – the majestic Lord of the Dance.