When Jen Anderson initially met Lady, it was love at first sight. The tiny little puppy was only nine-week-old and her future looked far from bright since she was born in a shelter. Though she and her fiancé were already sharing their home with some other dogs, Jen instantly adopted the pit bull puppy!
Both Jen and her soon husband-to-be have always been great fond of animals, so soon as she stepped into her new home, Lady was surrounded by love and kindness. She also returned the favor as she proved to be the sweetest furry baby, always seeking for cuddles and hugs.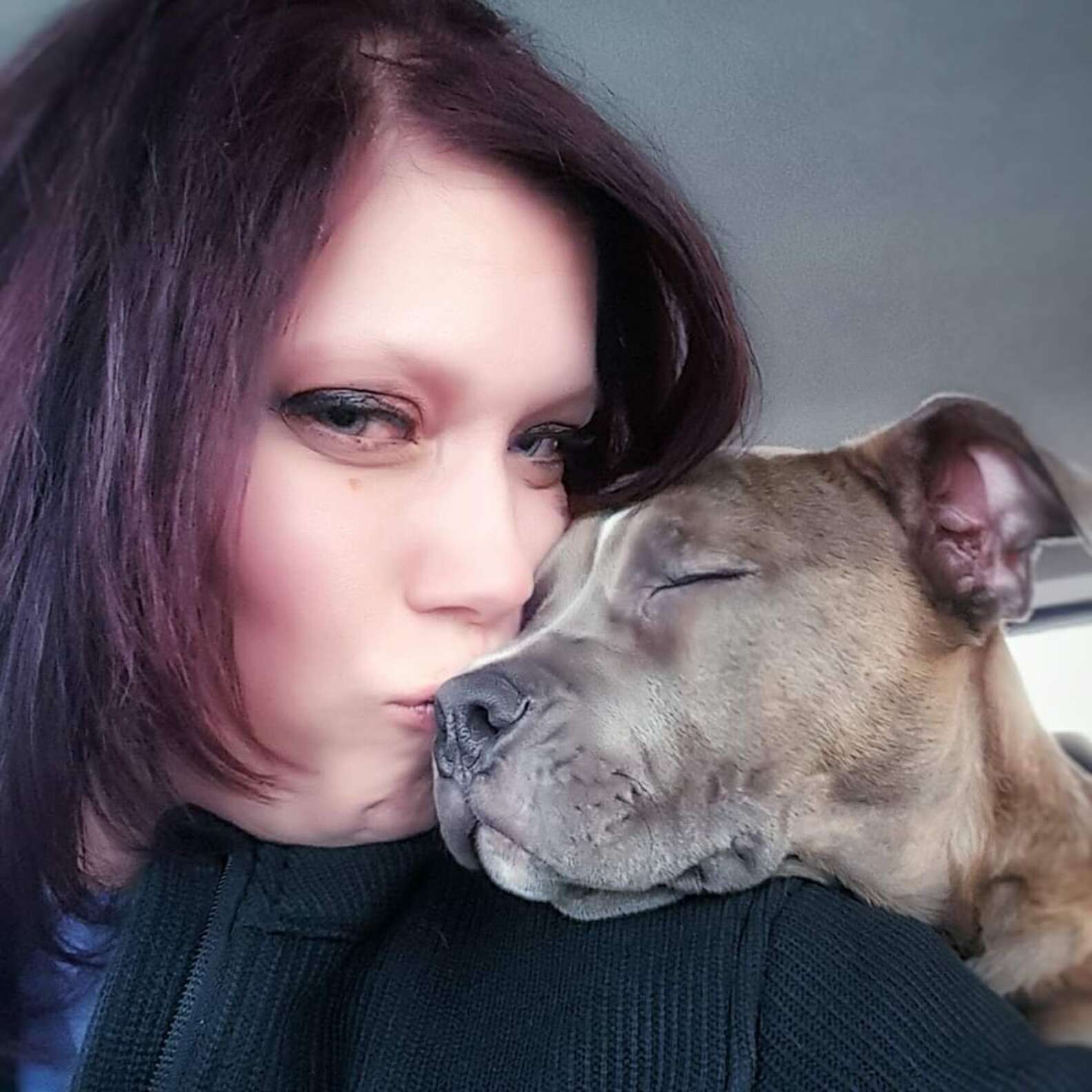 "Lady is very affectionate, very eager to please, loves to snuggle and give spitty pittie kisses," Jen described Lady for THE DODO.
Just as two loving parents, the couple always found the cutest ways to show their furry children how much they love them. But one moment in particular turned to be nothing short of adorable. The adorable scene was secretly caught on camera by Jen and it shows her boyfriend passionately singing a love song to Lady.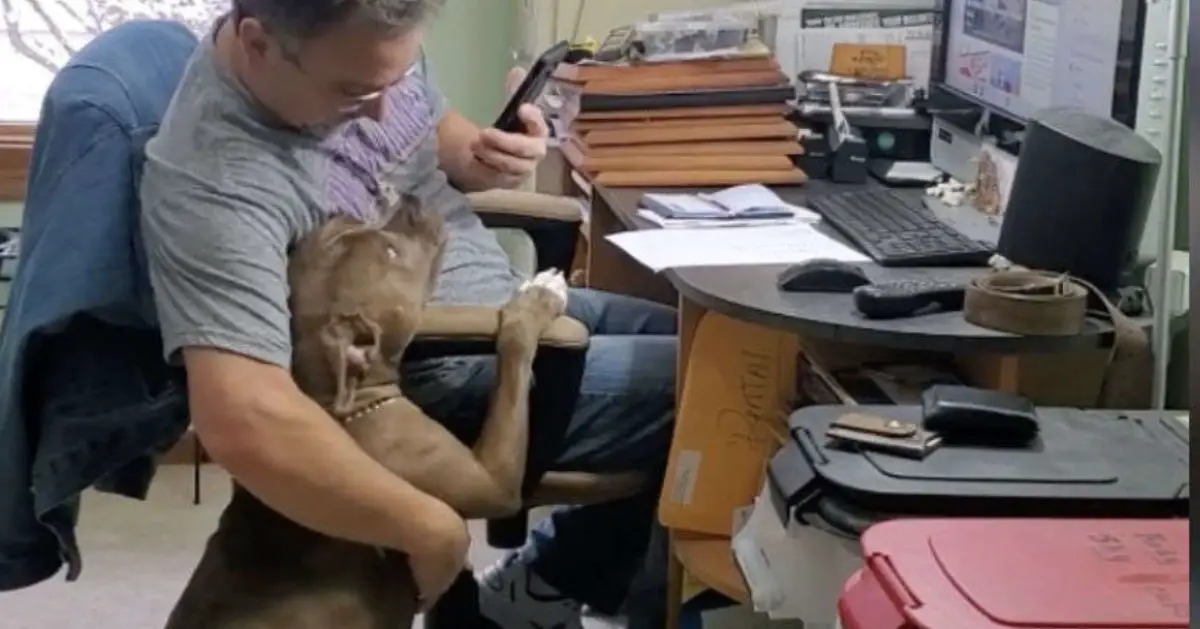 The pair was preparing to go out for  shopping, when Jen heard music coming from her fiancé's office. She went to investigate, but her heart melted within seconds when spotted Lady and her human dad bonding over a love song. The man was serenading to his pittie puppy as she was charmingly hugging him.
"I just grabbed my phone, put it on record and headed down the hall," Jen explained. "Lady was loving every minute of it. Thankfully I was just at the right place at the right time and caught this special heart-melting moment, which is why I fell in love with him in the first place and Lady clearly feels the same."
Watch the adorable scene here: