We've come to expect loyalty and affection from our pets, and they have yet to fail us, but what about wild animals? Well, most people are pretty confident that wild animals are just that: wild. However, if the video below is any indication of the truth, that doesn't mean they are incapable of having emotions and build strong relationship with important people in their lives.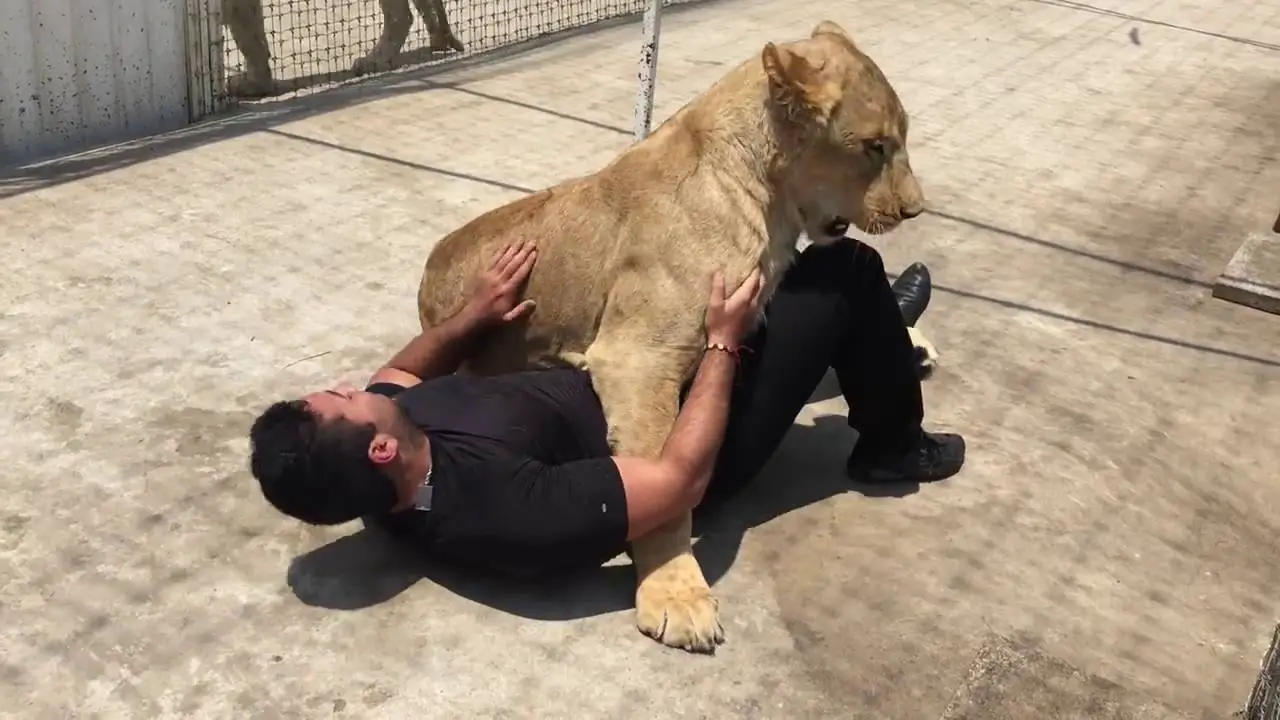 It's only that it's very uncommon for humans and wild animals to truly connect, for obvious reasons. Still, the man and the lion in the video below managed to do just that. Animal worker Adolpho and the lion whose life he saved as a cub share a special relationship that challenges everything we thought we know about the possible interactions between a human and a wild animal.
The lion is the most feared predator in the animal kingdom, but the kind of behavior displayed by the lion in the clip resembles more of that of a pet than of a deadly predator whose eyes are locked on his target.
This is definitely something you need to see yourself to believe, so make sure to take a good look at this clip that shows the moment Adolpho and the lion are reunited.