Usually, a lion is not getting along pretty well with its new born offspring, but this time a 500lbs male gets soft when he meets his three cubs for the very first time. The adorable moment was caught on camera and got over 23 million views since!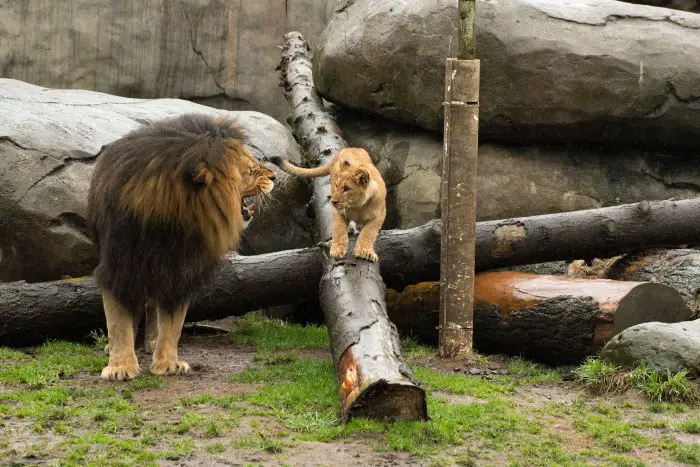 The 6-month-old cubs Kamali, Zalika and Angalia are about to meet their dad for the very first time and they couldn't be more excited. The scene, captured at the Oregon Zoo's Predators of the Serengeti habitat looks like cut out of The Lion King. The proud male Zawadi Mungu initially plays hard to get, but he soon changes his attitude after his three cute baby girls insist to get his attention.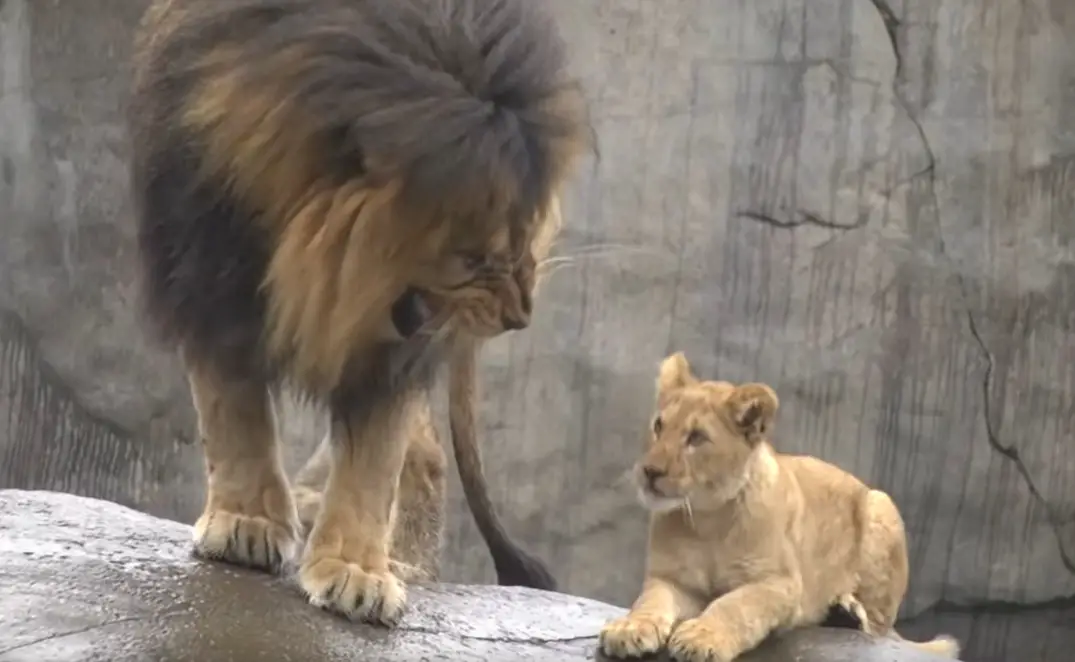 "We were confident that Zawadi would be tolerant of his cubs right away, and we're glad we were right because the cubs rushed him as soon as they saw him," said Laura Weiner, lead Africa keeper. "At first he was surprised but as time passed he grew more patient. A few days later, he was grooming them."
Even a dominant male is quite unpredictable when it comes to cubs (even his), Zawadi Mungu seems to be just as excited as his little cubs are. But even with all this trust, the mother Neka alongside Kya – another female of the pride, are carefully watching over.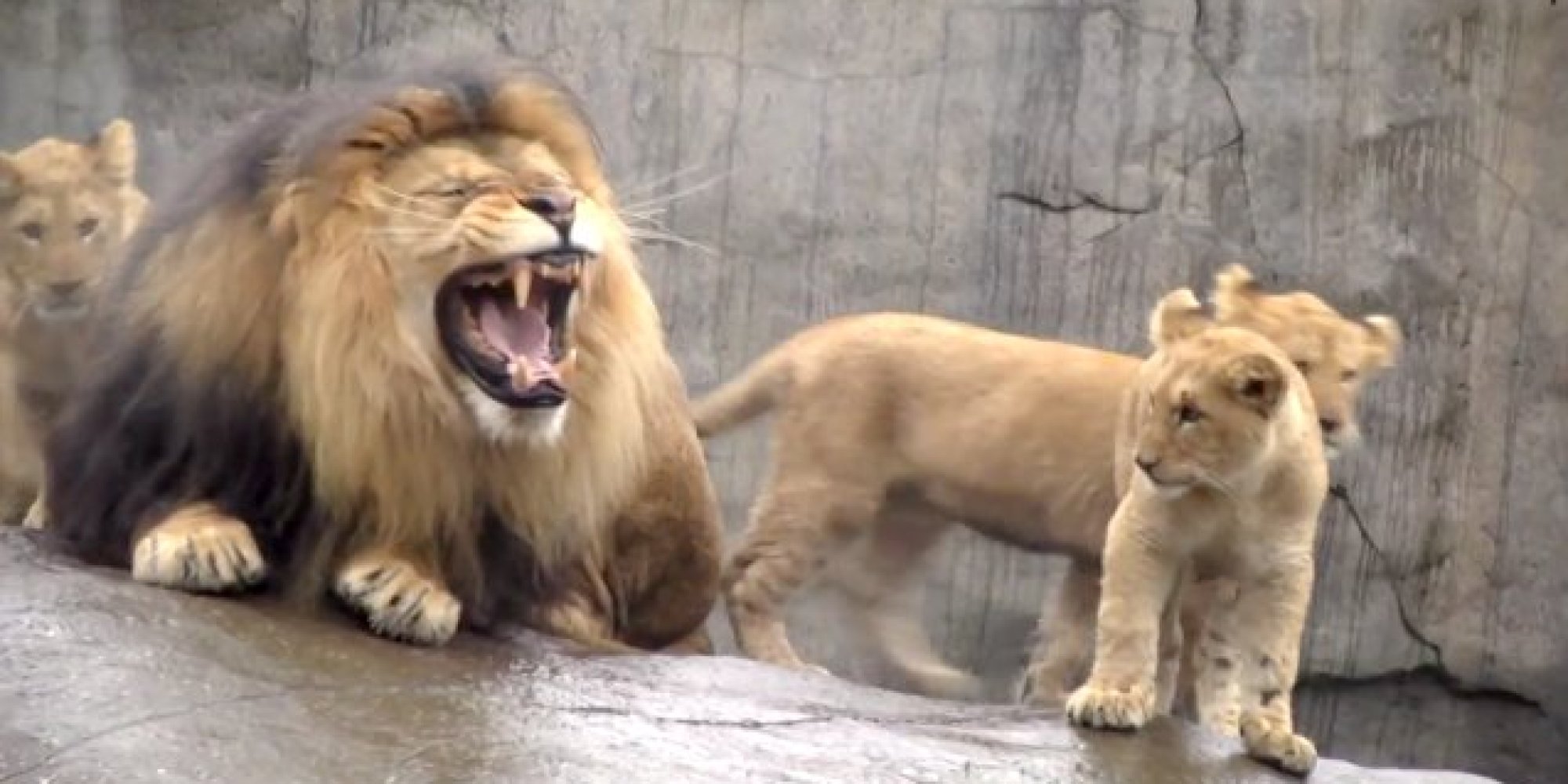 With so many eyes on him, the majestic male get overwhelmed at some point. "Within minutes he had five female lions swarming him," Laura said. "I think all of that attention must have been overwhelming because he quickly jumped onto a boulder."
Watch the lovely video footage here:
h.t: OregonZoo