We call them the men's best friend, but for some of us, they're more than that. Dogs are extremely intelligent creatures with an extraordinary selfless nature. However, despite this reputation it's not always peaches and cream when it comes to our beloved puppies. They're frequently acting in some extremely hilarious ways. It's also the case of this adorable Golden Retriever.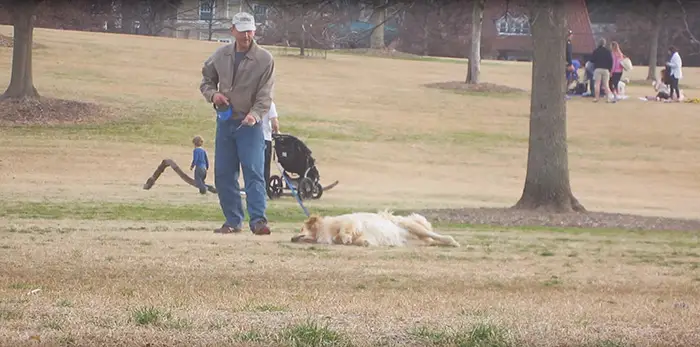 Pups love playing in the park. They really do! So it's easy to understand they're not so happy when they need to leave their favorite playground. However, the way this dog is trying to avoid leaving the park is something else. When his dad tells him it's time to go, his reaction leaves everyone in laughter.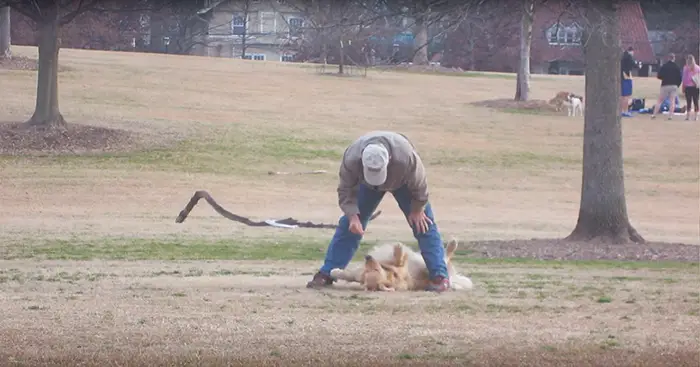 The dog instantly plays dead when he realizes his human's intentions are to the Piedmont Park in Atlanta. "Sorry, I'm dead," the dog might say, while his dad is trying to lift him up.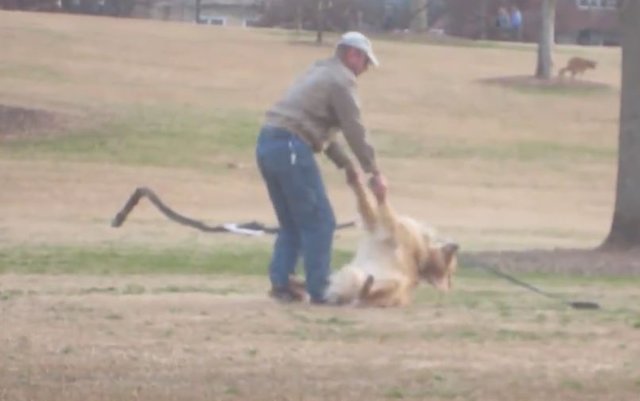 But when seeing his pup gives him a master class in acting, the man decided to pay him back with the same coin. As soon as he take a stick, the tough situation is easily solved. "The stick-in-the-mouth trick is what got him to get his butt up," the man wrote on YouTube.
Watch the hilarious moment here:
However, the adorable dog isn't the only four-legged companion that choose to act in this way, to avoid doing something. A few months ago, a horse became an internet sensation after playing dead, every time someone tried to ride him. A footage of him acting like an Oscar contender gained over 25 million views with people musing on social media!
h/t: thedodo