As the temperatures begin to decline, it becomes crucial to ensure the safety of our pets during icy weather. It is often overlooked that dogs are just as vulnerable to the cold as we are.
However, there are compassionate individuals who go the extra mile to protect animals from extreme weather conditions. The thoughtful actions of one dog owner caught the attention of a passerby, who later shared the heartwarming photographs on Facebook.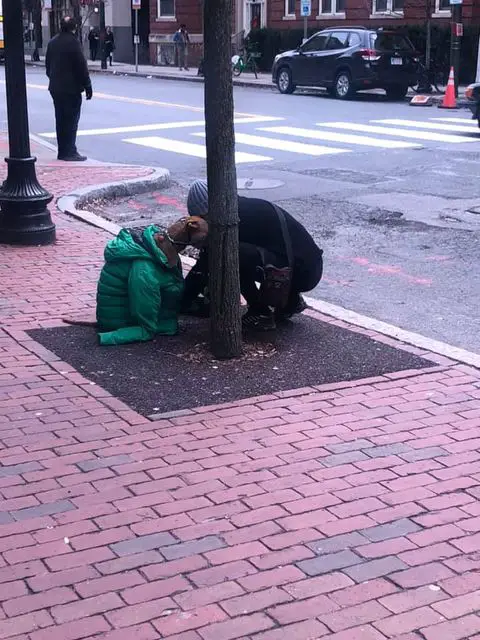 On a chilly and blustery day last month in Cambridge, Massachusetts, a woman named Kristina Hollie found herself waiting at a bus stop in Harvard Square with her coworker. As they stood there, they noticed another woman walking her dog nearby. To briefly attend to an errand at the post office, the dog owner securely tied her furry companion to a tree.
However, the dog was clearly trembling in the freezing weather… but the owner displayed an incredibly thoughtful gesture: she offered her own jacket to the dog! According to Kristina, who shared the heartwarming incident with The Dodo, the owner promptly removed her jacket and draped it over the shivering pup. Not content with merely covering the dog, she knelt down and carefully zipped it up to ensure he remained snug and warm.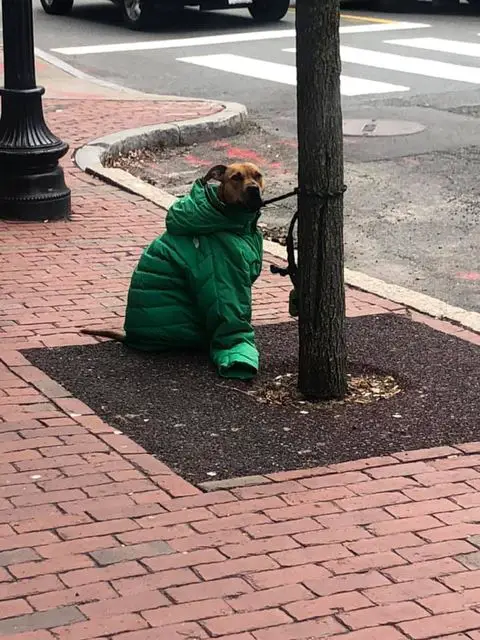 Kristina didn't allow this act of kindness to go unnoticed and expressed her gratitude to the woman for taking care of her furry companion. The woman humbly replied, "Thank you! I don't want him to be cold!"
"She immediately took off her jacket and covered the dog as he sat," Kristina told The Dodo. "Maybe she thought he would kick it off, so she bent down and zipped it up around him!"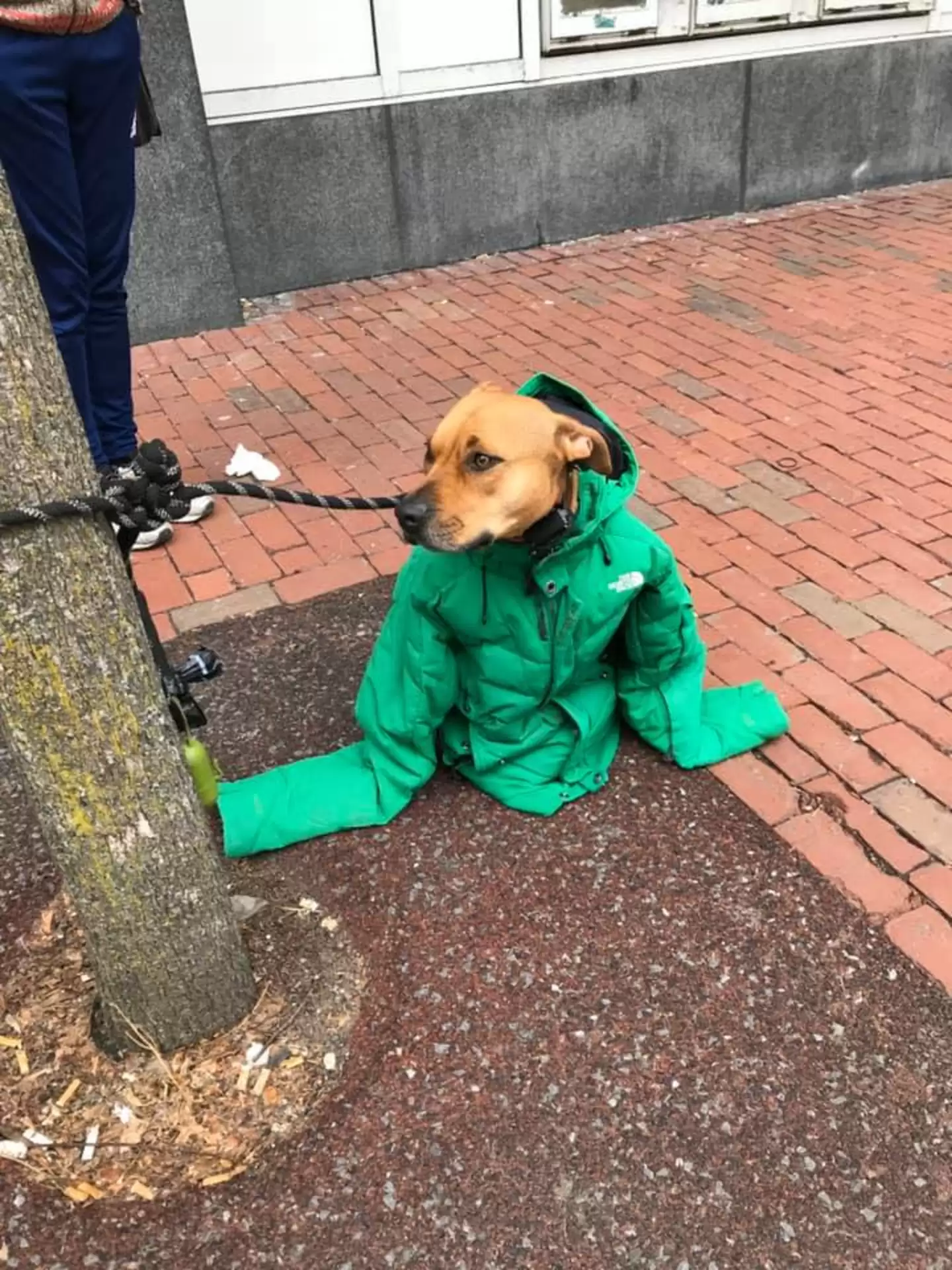 Kristina shared the heartwarming photos on the Dogspotting Facebook group, and they quickly garnered thousands of positive reactions. Even as Kristina boarded the bus, she noticed that the dog was patiently waiting outside for his owner. Remarkably, he appeared to be cozy and content, exuding a sense of warmth despite the chilly weather.
"I witnessed two or three other passersby stop and remark on how adorable and snug he looked," Kristina recounted to The Dodo. As she left the scene, the dog remained outside, patiently awaiting the return of his owner, basking in his newfound comfort.