An incredible never-seen-before white moose has been spotted in the Sweden. The stunning creature has been captured on camera by the wildlife photographer Roger Brendhagen. The 52-year-old Oslo-based spotted the rare animal while walking through the countryside near Värmland, not far from the Norway border.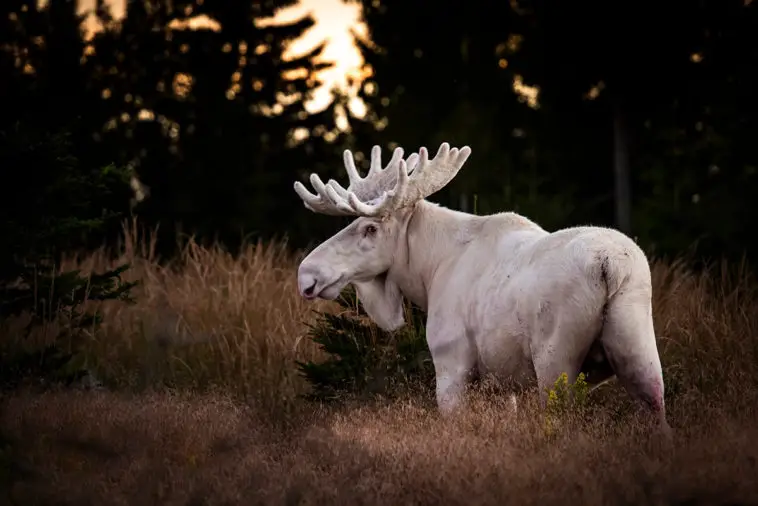 Even he's quite familiar with these majestic creatures as around 30 white moose roam these forests, the one Brendhagen recently spotted is even more special due to its rare condition.
"I have met thousands of moose in my life but when I met this guy in the Swedish forests, I almost lost my senses but thank God I did not lose the camera," the Norwegian photographer said.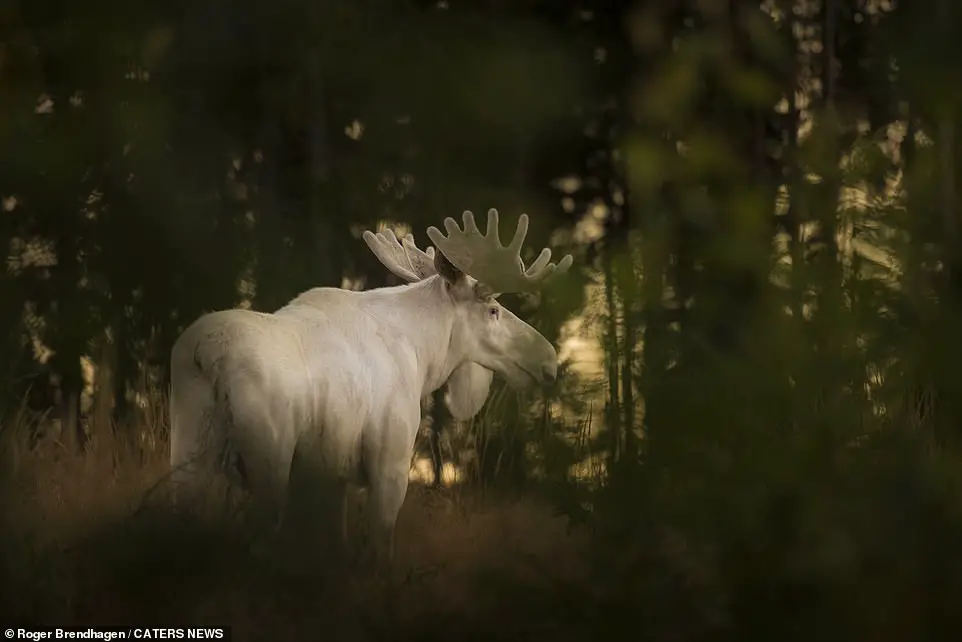 While most of the white moose have their distinctive color due to albinism, in this case it is a recessive gene called piebaldism that causes it. Unlikely albinism, an animal suffering of piebaldism only loose the pigmentation of its fur, while his eyes, claws or the beak keep the natural color.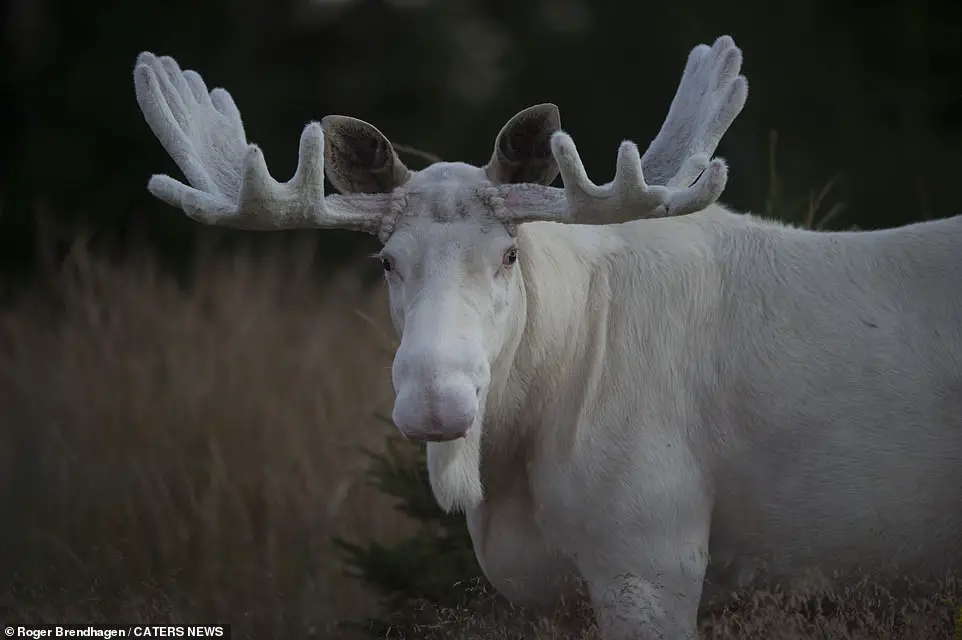 "The animal can become lighter, partly white or completely white in colour, however, eyes, beak and claws often have normal pigmentation, in contrast to albinism," Brendhagen explained. "So these [moose] have brown eyes—and the horns are also brown like a normal moose."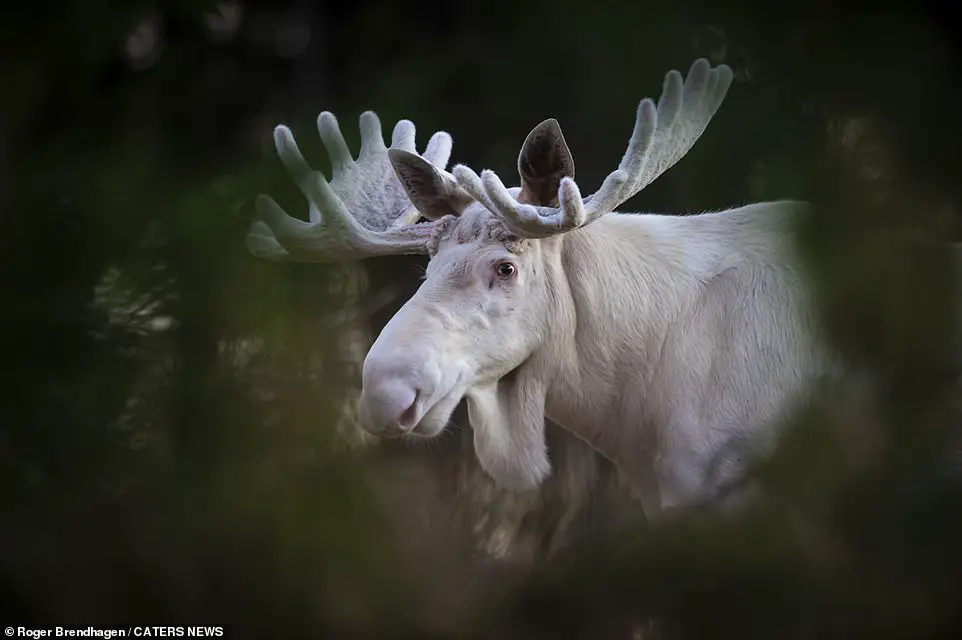 A few years ago, another white moose has been spotted taking a deep in a lake in the Sweden wilderness. The footage, also captured in the Värmland county, went viral back then. You can watch it bellow:
h.t: MailOnline