A team of scientists were unharmed after a giant Mako shark jumped by accident on the research vessel they were in. The shark, with a tremendous length and weighing over 300 pounds, jumped from the water directly on the deck of the ship, where it became captive. The incident was considered an unfortunate incident rather than an attack on the boat, they told that if the ship had been smaller it would have sank.
An incredible video shows a huge shark trying to get off a boat after jumping aboard. In the video taken off the Long Island coast of New York, a fisherman looks scared as the shark revolves around the deck of the boat, his body trapped under railing. The Mako Shark is trapped under the protective grille.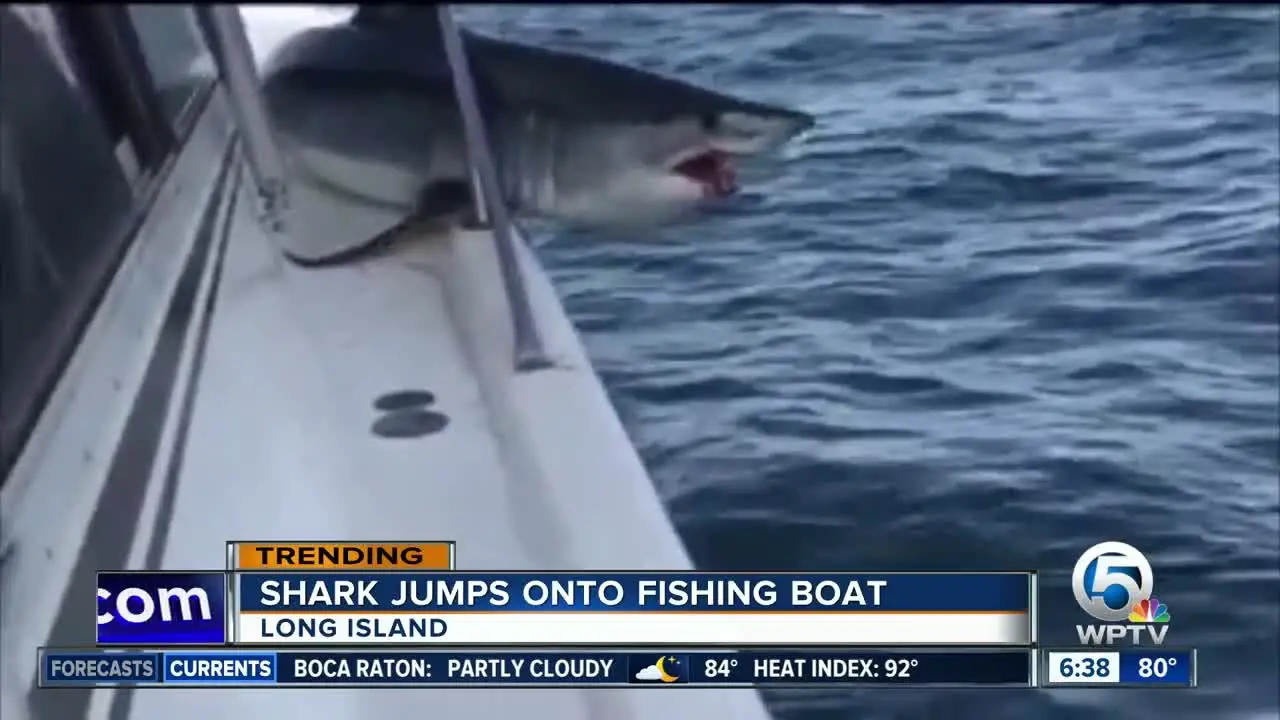 The marine creature was released after an amazing idea from one of the crew members. Captain Don Law, from Outlaw Fishing Charters, tied a rope around the shark's fin while another crew member kept its head facing the ocean by hooking it with fishing line.