Just like human beings, animals are also overprotective when comes to their families. However, the way this black Stallion reacts in a desperate situation is too hard to believe.
Last month, some devastating wildfires destroyed thousands of acres of land in California. There has been a totally mess with so many animals running for their lives; among them, several horses. Shortly, dozens of kindhearted people came to help those animals trapped into the affected are.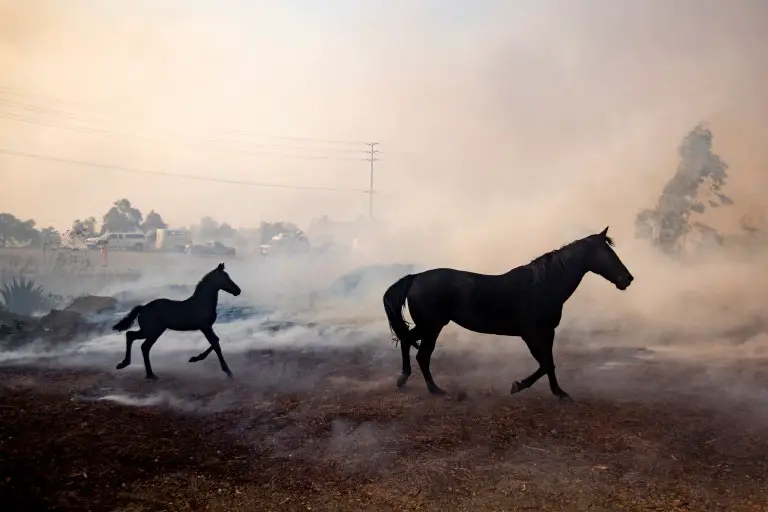 At some point, those witnessed could not believed their eyes when one of the horses which had already been rescued, ran back into the fires to guide to safety another two trapped horses, a female and a young foul. The dramatic scenes have been caught on camera.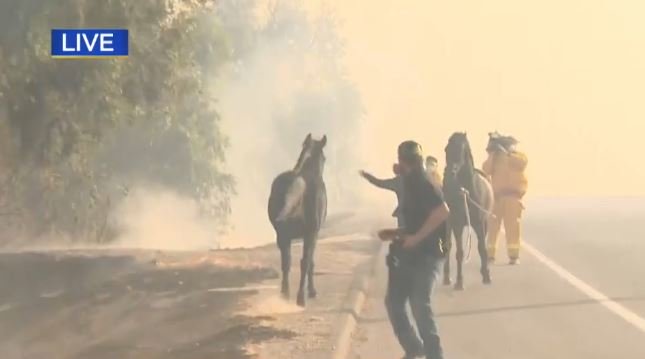 While the blaze destroyed everything on its way, fortunately all the horses have been rescued and put to safety, except one, a 28-year-old Mayer. Sadly, she had to be put down because she broke her two front legs while running.
Watch the dramatic moment here:
According to CBS Los Angeles, the so called Easy Fire created chaos in California. Around 30,000 people were forced to evacuate the affected areas. According to the Ventura County Fire Department, more than 1,000 firefighters have bravely fight to stop the blaze.
#EasyFire UPDATE: More than 1,000 firefighters continuing to battle 1,648 acre brush fire with 0% containment. Approximately 30,000 community members under mandatory evacuations + 2,000 under voluntary evacuations. Cause under investigation. @CountyVentura @Venturaoes @VCFD_PIO pic.twitter.com/CdMynePH0D

— Ventura County Fire (@VCFD) October 31, 2019
h/t: UNILAD|Metro