Giving birth is one of the most incredible moments a mom could ever experience. It is also a very secretive one as they always squirreled away in a private hospital room, away from prying eyes. However, for elephants, the birth giving moment seems to be an entirely different story. The entire herd is gathering to say hello to their newest member.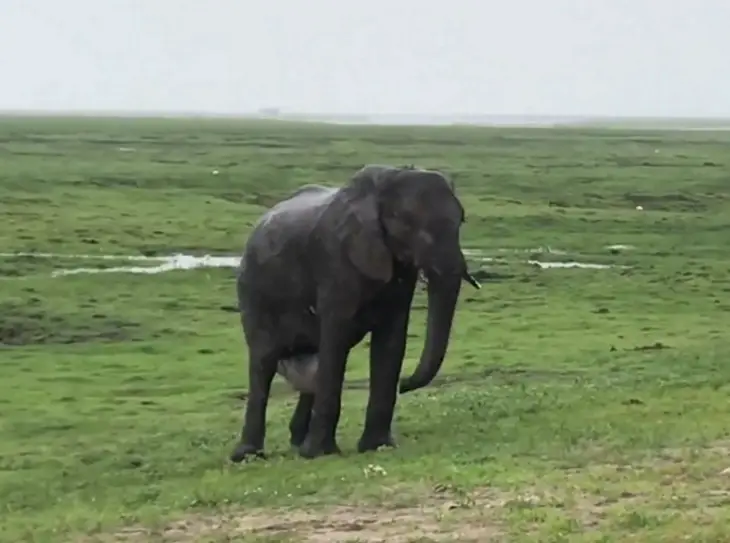 For a lucky group of tourists there was a once-in-a-lifetime experience as they got to witness such an intimate moment. In this real-life nature documentary, a mama elephant is ready to bring into the world her little baby. While she's right in the middle of giving birth in the drizzling rain, the rest of her herd is keeping a safe distance. Then, before you know it, her adorable baby pops out into the world.
Seconds later the trumpeting begins as the entire herd is hurrying to salute and welcome their newest member. In a very protective way, the elephants surrounded the mom and the new born. They must have sensed there are humans nearby.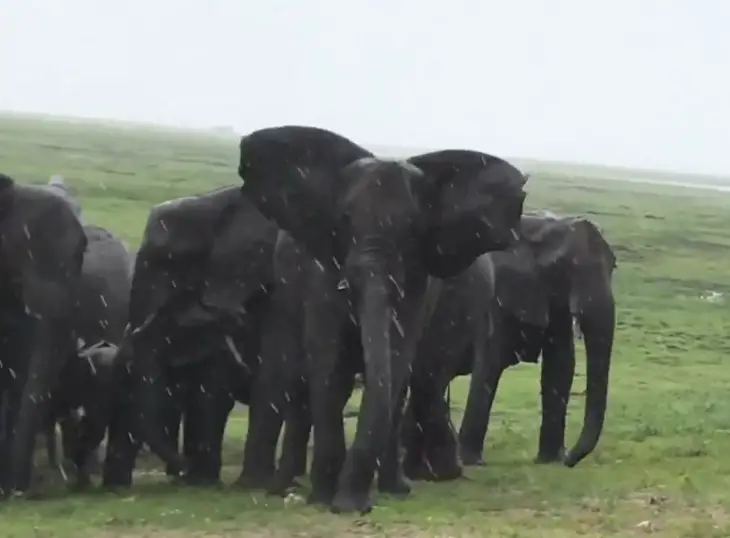 Elephants are very sensitive and emotional creatures. And when comes to greet their babies they act just as human beings do. There's lots of love and elephant trunk high-fives to go around, but they're also very protective of their little ones, too. Being very vocal, the herd is trying to warn anyone away, but they also celebrate the special moment.
This is really an incredible moment to witness!