There are people ready to go above and beyond for the love of wildlife. However, saving the life a wild baby animal is mostly an extremely tough mission. But these true heroes were ready to do everything in their power to save the life of a one-week-old giraffe. Their tricky plan eventually succeeded!
Shortly after he got a phone call about an orphaned baby giraffe in desperate need of help, wildlife ranger Bernard gathered his vet team and rushed to rescue the hopeless creature. The devoted ranger and his unit are responsible for every wild animal in need of help from Kenya's Meru National Park.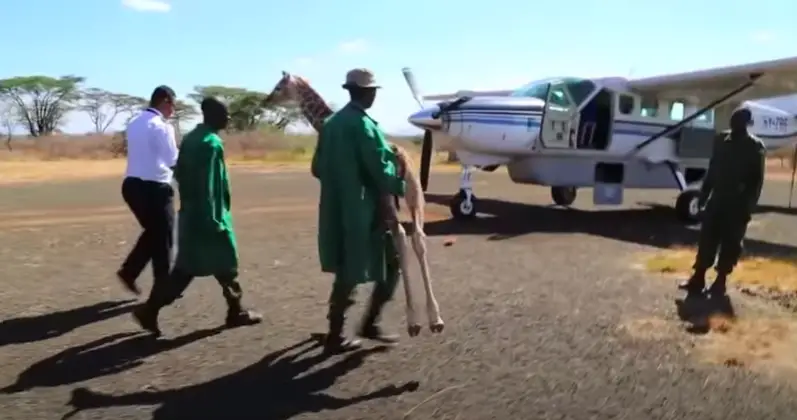 This time, the baby giraffe got a back injury, so Bernard knew it would be a very challenging rescue. The tiny animal had to be urgently transferred to Nairobi by plane to increase his chances to survive. Due to the nature of his injury, he had to stay in a seated position. But the plane was the bet option thinking that by car would have been a nearly eight hour trip.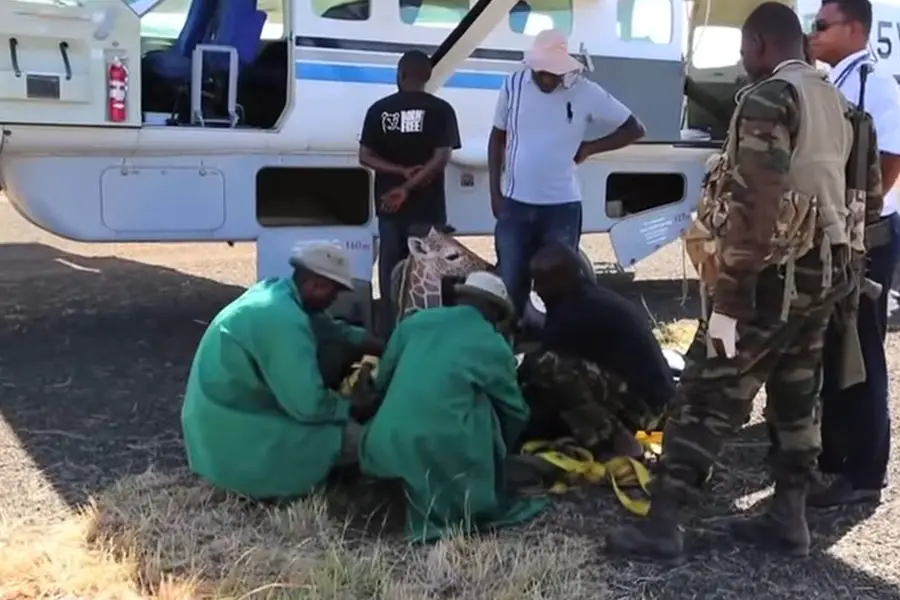 Surprisingly, the patient was extremely calm and relaxed during the trip, just like he would have known everything about the risks of the rescue. Of course, Bernard played his his part as he comforted the friendly animal all over the way. Imagine how hard has to be comfort such a young baby animal that just lost his mom!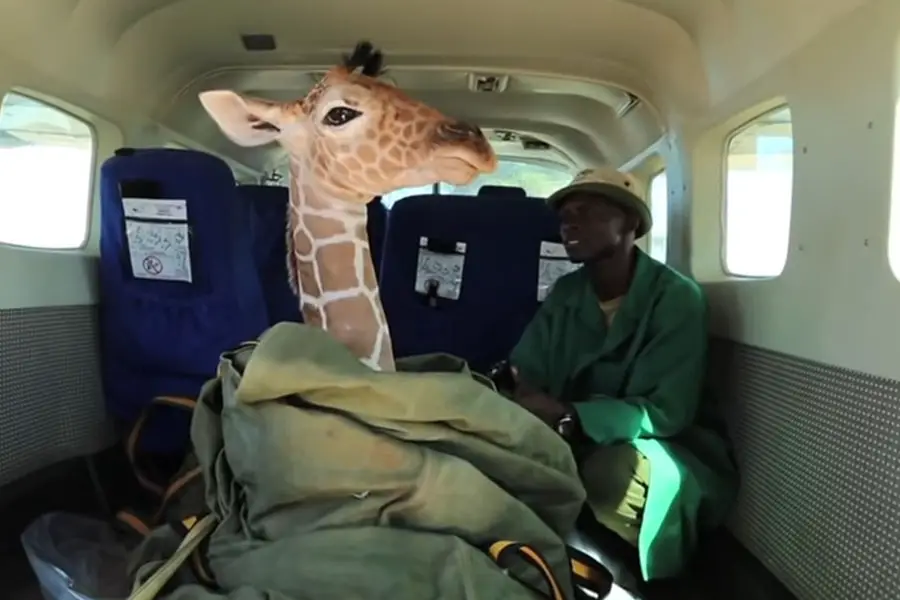 Thanks to the efforts of these heroic vets, the baby giraffe has safely arrived at the Sheldrick Wildlife Trust – an orphanage where baby elephants, rhinos and even giraffes , find the love and the comfort they never had. That's what happened with this rescued baby giraffe, too. KIKO – how they named him will remain here until he fully recovers and he will be ready to make it back in the wild. But so far, so good as KIKO proved to be an extremely friendly and loving resident at the orphanage!
Find more about this dramatic rescue, in the video bellow!