Two very brave teenagers in Australia are hailed as heroes, after saving the life of a helpless kangaroo. The animal ended up in a deep mud pit and struggled to get out, but the two boys spotted it just in time and rushed to save the day!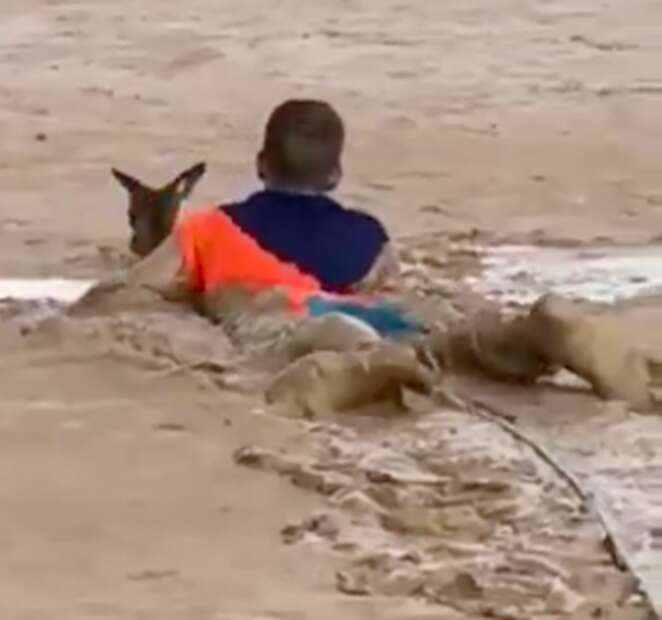 Jack Donnelly and Nick Heath, both 19-year-old, were riding their motorbikes through the bushes outside Sydney, when they noticed the hopeless kangaroo stuck in mud, not far from Nepean River. The things were getting worst for the poor animal as it could barely keep its head afloat, so without a second thought, the teens hurried to help it out. But they were aware it won't be an easy rescue, though.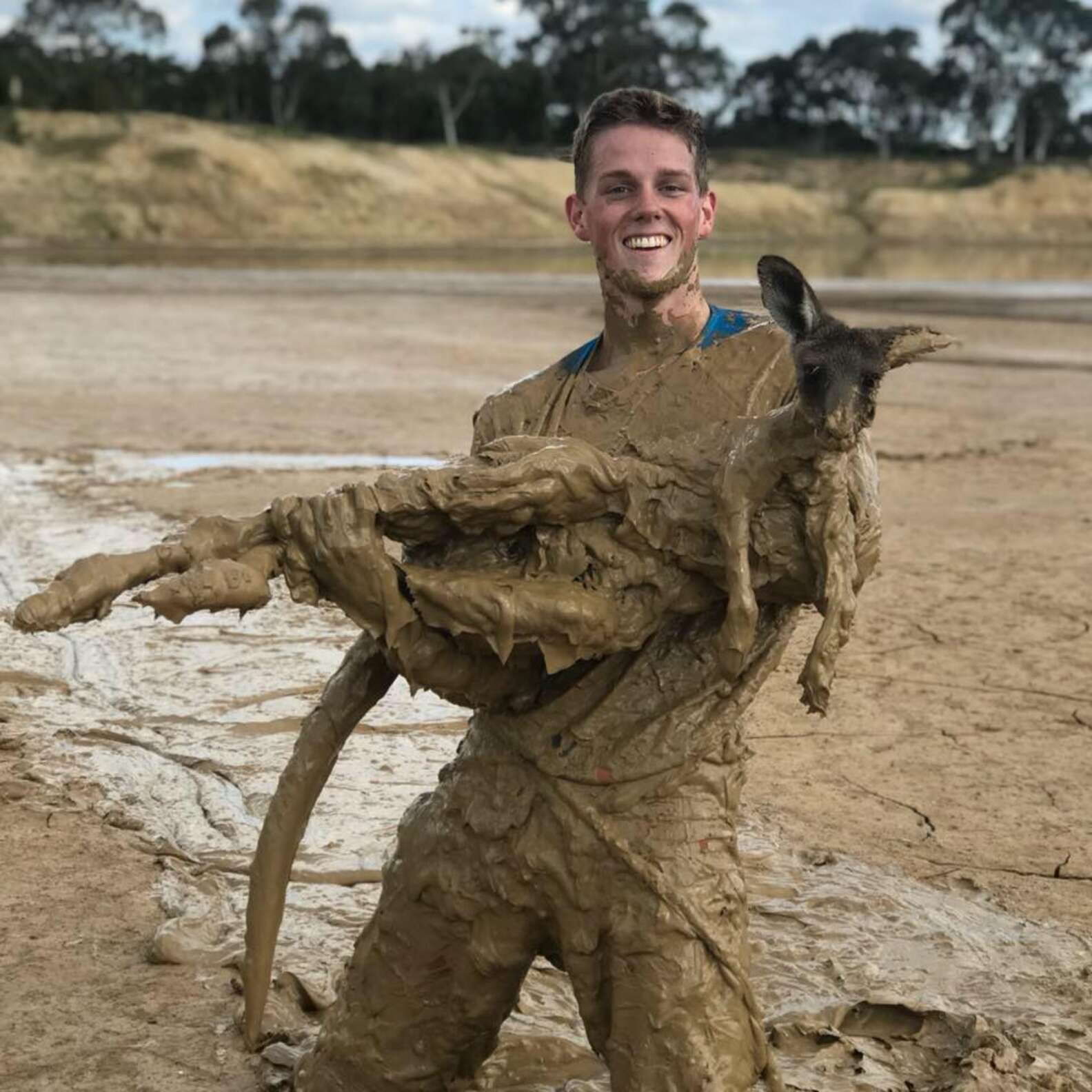 "I first spotted the roo when Nick and I were riding in the bush and I saw this head sticking out of the mud," Jack explained for TODAY. "The roo's life was important to us so we went out on an arm and leg and got it. We think he went searching for water there and it was really muddy so he got himself really stuck. It's a pretty patriotic thing to do and we're proud of what we did. If we saw something like that again, we'll do it all over again."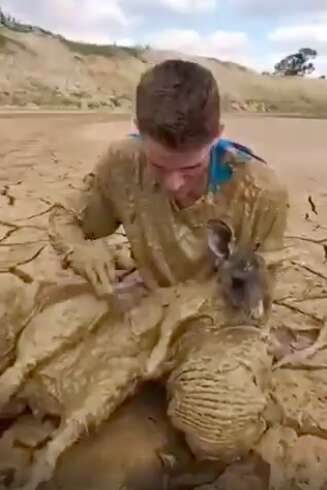 The boys used a rope to get the stuck kangaroo out of mud, and after a couple of hours their efforts paid off. But the exhausted animal needed some extra help, so the teens called the WIRES Australian Wildlife Rescue. Shortly after, a rescue team arrived at the scene and took care of the scared roo. But they initially had to sedate it, in order to clean its coat of mud.
"He was totally covered in thick clay, cold and exhausted," a spokesperson from the rescue told The Dodo. "Once sedated, he was slowly warmed, then washed in tepid water to get rid of all clay that was coating him, then warmed up again slowly to get his body temperature up and given warm fluids."
Now, the kangaroo named Lucas by the teens that saved his life, is fine and well, all thanks to the efforts of these two real-life heroes!