A mourning swan refused to leave the spot her lifelong made died due an accident. The grieving bird was blocking a high-speed railway line causing the cancel of at least 23 trains in Germany. Firefighters have eventually rescued the swan and took her to safety.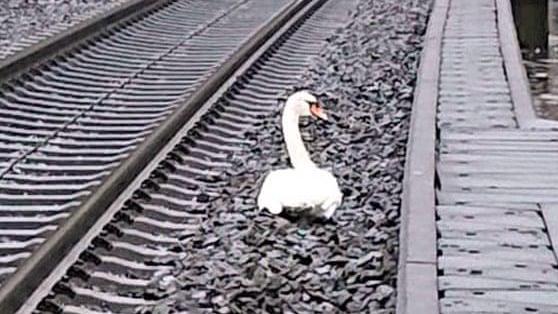 According to German authorities, the two swan got lost near a train tunnel in Fuldatal, on the route from Kassel to Göttingen. Confused, one of the swans had flown too close to a power line and it had been electrocuted. The unfortunate event left the dead's bird mate broken-hearted.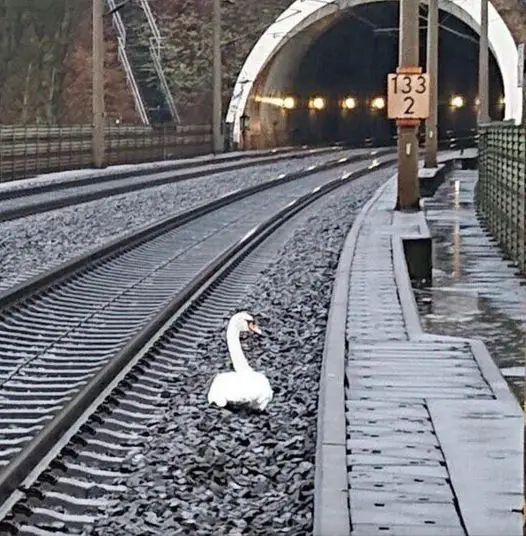 The faithful swan refused to budge and she nestled near the train tracks to mourn her partner. Swans are among the few species that usually have a lifetime mate. When separated, these majestic birds will mourn their partners and they remain in that place for a long period of time.
An intercity railway route in western Germany ground to a halt for nearly an hour as a grieving swan refused to budge from the tracks

The swan squatted next to the rails in apparent mourning, close to where its partner is thought to have been electrocu… https://t.co/D774AGM7dA

— The Times (@thetimes) December 30, 2020
Bellow you can watch a heartwarming reunion between a swan couple!
h.t: The Guardian | The Times