This rescue owl sends everyone into tears after seeing her savior.
After enduring head trauma believed to have been caused by a car, GiGi, a magnificent great horned owl, arrived at Mississippi's Wild at Heart Rescue in late May.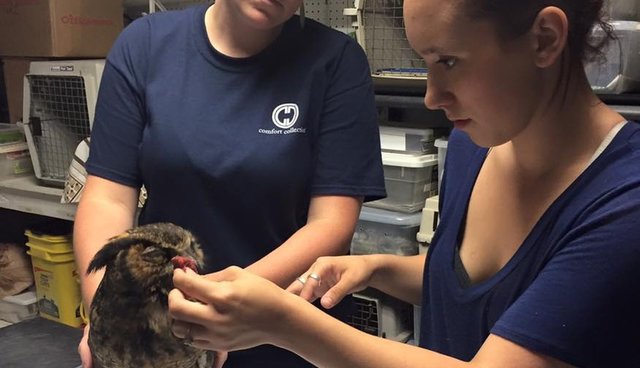 Missy Dubuisson, the founder and director of Wild at Heart, revealed that GiGi was plagued with a massive concussion, as well as a host of parasites and a condition known as aspergillosis, which resembles pneumonia in humans. During her recovery process, GiGi was so severely ill that she lost a significant amount of weight, amounting to a whole pound, which is noteworthy as great horned owls typically weigh between 2 and 5 pounds. Nevertheless, GiGi's story took a heartwarming turn when she encountered a certain man who she would never forget.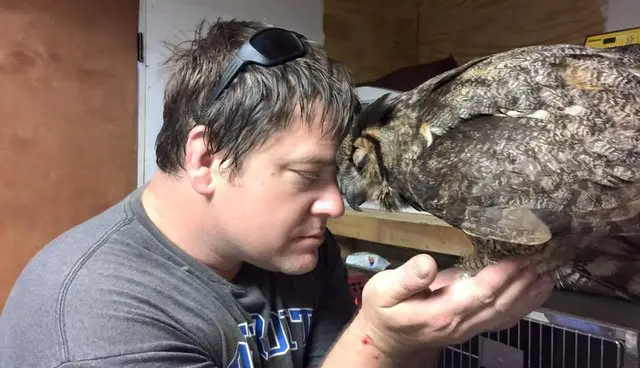 "This owl was one of the most critical we have ever taken care of," Dubuisson said. "The fact that this bird has lived is beyond comprehension."
Douglas "Doug" Pojeky, also known as the "birds of prey whisperer" and the president of the rescue, was the ideal person to assist GiGi in restoring her health. According to Missy Dubuisson, under Pojeky's watchful eye, GiGi went from being close to death to being able to perch once again. Furthermore, she progressed from requiring hand-fed meals to feeding herself independently.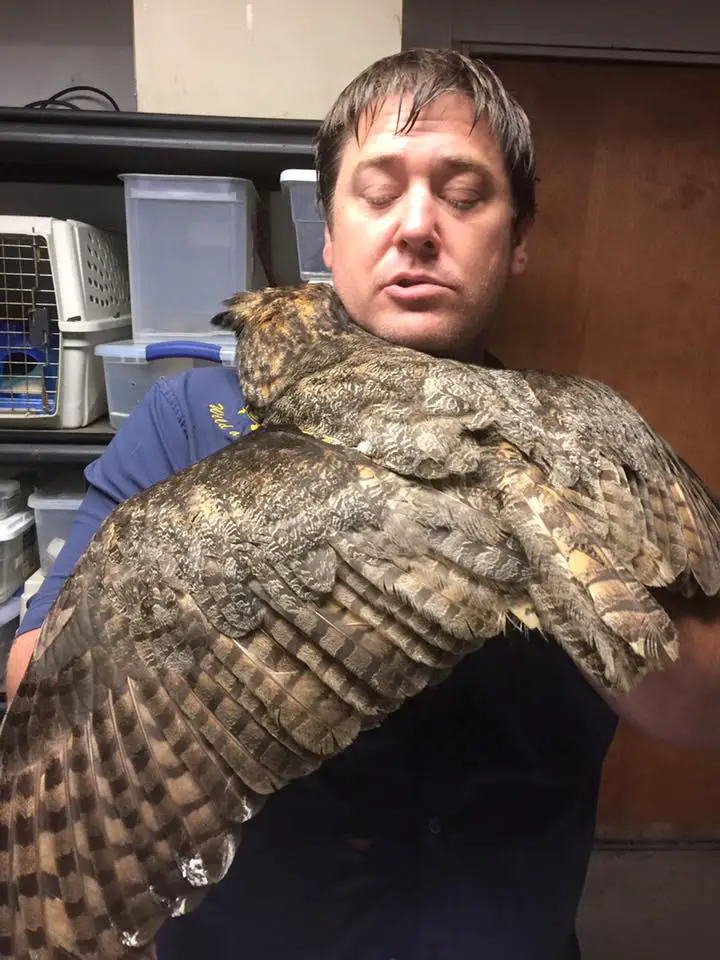 "I have never seen someone with such a bond with these magnificent birds."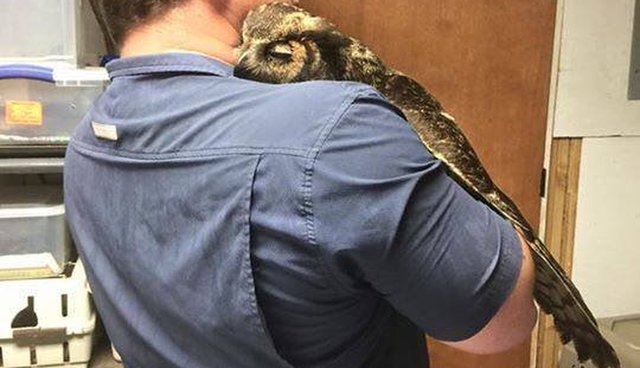 Pojeky had clearly established a bond of trust and affection with GiGi, which she demonstrated in an unexpected manner. When Pojeky went on a visit to Michigan to see his family, GiGi was left without his company for some time. Upon Pojeky's return, he examined GiGi, and she began bobbing her head and dancing on his arm. Then, she gradually approached his chest, rested her head on his shoulder, and wrapped her wings around him in a genuine owl embrace.
Learn more about this heartwarming story int he video below!