While curiosity may have caused harm to a cat, in the case of Rebel, an 8-month old pup from Desert Hot Springs, California, it only got him stuck in a wall. Rebel's owner was absent during the incident, but a guest staying at the owner's residence heard the dog's cries of distress and located the source of the noise. Upon discovery, Rebel had managed to wedge himself into an 18-inch thick cement wall. The concerned guest immediately contacted the authorities for assistance.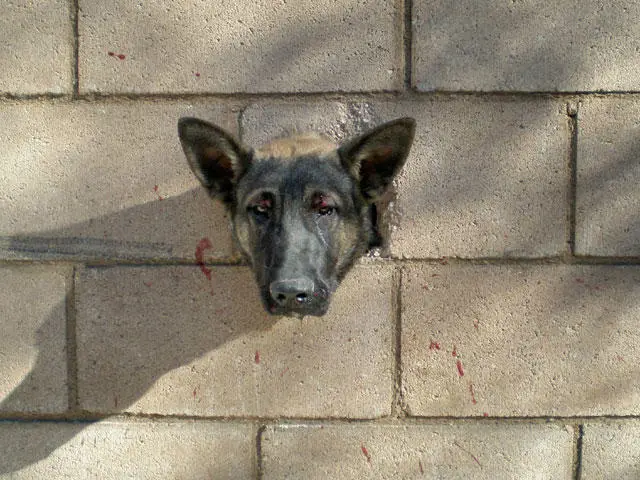 On Monday morning, California animal rescue teams were summoned to a desperate call for help as an eight-month-old German Shepherd, Rebel, had become mysteriously trapped with his head stuck in a wall. The distressed dog was found crying with his head protruding from one side of an 18-inch-thick wall. A friend of Rebel's owner, upon discovering the situation, immediately contacted animal control officers for assistance.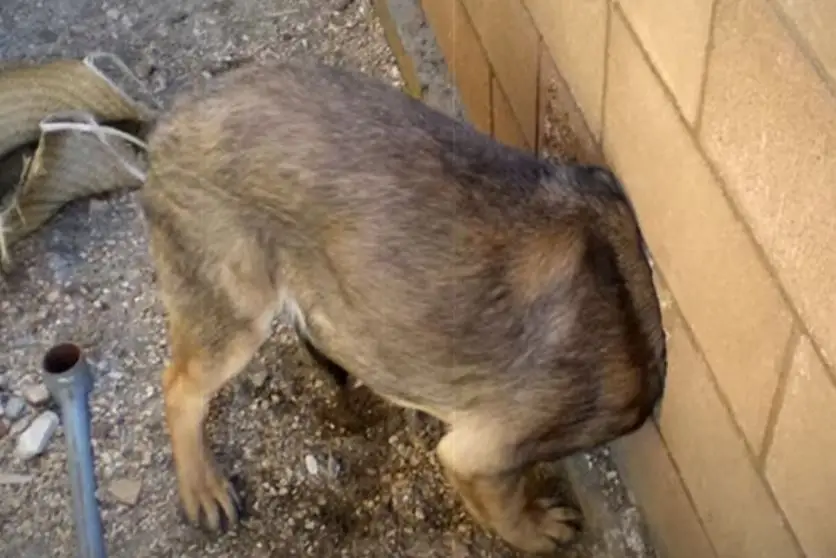 "My initial reaction was, 'Wow, how'd he get in there?'" Riverside County Animal Services Sergeant James Huffman said. "And why is there a hole that big in the wall?"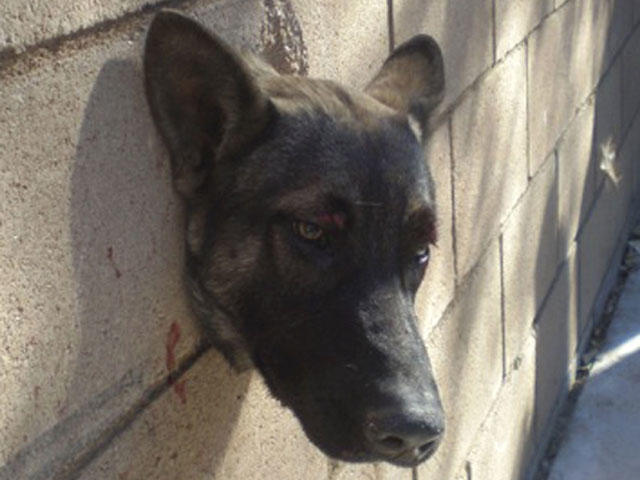 Sgt. Huffman and a colleague conducted an assessment of the dog and determined that he was breathing normally and not in any immediate peril. Upon examining the nearby bricks, the officers determined that it was possible to free the dog's head without damaging the wall or causing harm to the animal.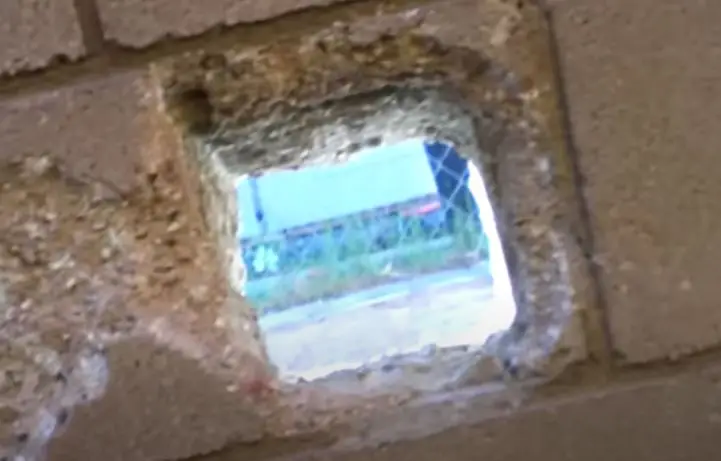 One of the officers carefully guided the dog's head through the opening while the other pulled the dog's body in the same direction. After 30 minutes of delicate maneuvering, the pooch was finally able to return to his favorite pastime of fetching sticks.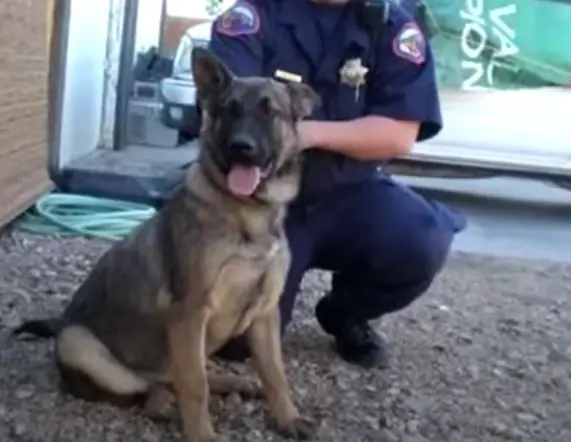 "He let us know if we were pushing too hard – but he kept working right along with us," Huffman said. "He helped a lot. You could see his hind legs stiffen to assist in the direction we were going. He knew we were there to save him."