Horses have always been admired for their beauty and strength. But this purely majestic horse will definitely take your breath away. His name is  Frederik the Great and he is melting hearts all over the world. A thoroughbred Friesian stallion, this beauty was born in Netherlands and he was brought in the United States in 2016. Now he lives  on Pinnacle Friesians, a farm in Arkansas's Ozark Mountains.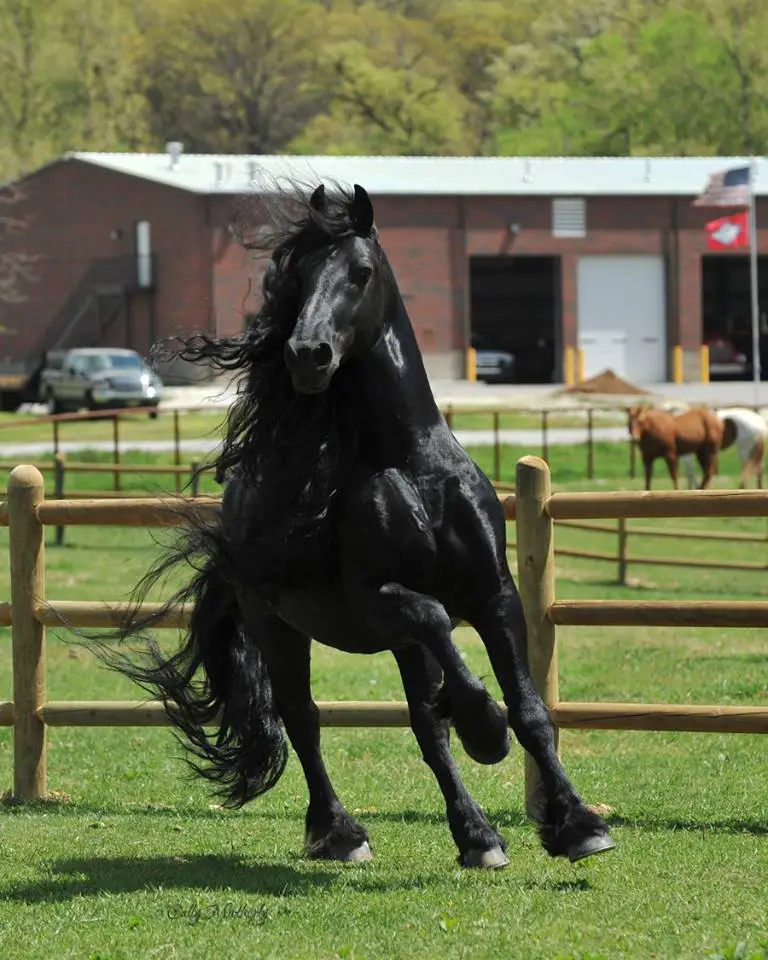 Credit: Facebook/Frederik the Great
Named after the Middle Ages Prussian king, Federik is also known as the "Storybook Stallion." And he also received the unofficially title of the "world's most handsome horse." And with a good reason. Just look at his muscular build and flowing.
Part of a very rare horse breed whose beginnings were in Netherlands during Middle Ages, this horse really looks like a fairy-tale character. Friesians are know for their agility and their large size. Initially they were used as was horses because of their strength.
Credit: Facebook/Frederik the Great
In the '50s the Friesians faced a dramatically extinction. Now they can be seen only at equestrian events. But when he is not taking part on these sort of events Frederik tries to handle his modeling job. And believe me, he's doing great. According to his lucky owner, Stacy Nazario, appearances, photo shoots and advertisements on social media are part of his full time job.
With his beauty and his worldwide popularity, it's no surprise that Hollywood has come calling. But without any luck, it seems as the famous horse has already turned down two movie roles.
"I'm very selective," Nazario explained to the New York Times. "It's all about him."
To really get the full effect of Frederik's majesty, you have to see him in action!
Source: https://www.simplemost.com