An animal sanctuary in France has recently welcomed two extremely adorable white lion cubs. The cute little fluffy balls were born at the end of July and now they are weighing about six pounds each. They were named Nala and Simba, after the characters in 'The Lion King' movie.
What's more fascinating about this story is that the cubs parents have been rescued from circus, then brought to the Caresse de Tigre, a conservation charity, where they actually met. According to local media, the sanctuary is a 740 acres heaven near the city of La Mailleraye-sur-Seine in Northeastern France.
According to the International Union for Conservation of Nature's Red List, the white lions are an extremely endangered sub-species, with only 11 individuals left in the wild in 2018. While it's hard to predict how many of these gorgeous wild cats are living in captivity, reports indicate there are around 300 all over the world.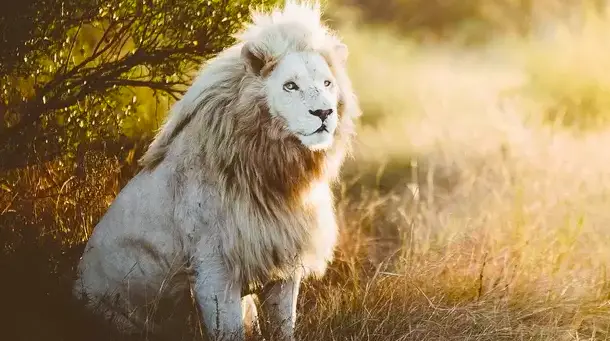 The two adorable cubs came into the spotlight, after Klimond Brigitte, the sanctuary owner shared a video of them on Facebook. She also told the local media that the cubs will live with them for a while and then their ways will set apart. As Nala will join a wildlife park in England, Simba will remain in France to join another animal sanctuary.
Brigitte also said what hard it was to bring the cubs' parents at their charity. "The owners of the two lions wanted to sell them to a circus. We had to raise five thousand euros to pay for them, and now they belong to us," she told a local newspaper.