The birth of a new baby animal is always a cause for celebration, but a recent arrival is an exceptionally rare occurrence, with odds estimated at 1 in 10 million.
In Evanston, Wyoming, a remarkably uncommon event took place earlier this month at Bear River State Park – the birth of an extremely rare white bison. Adding to the uniqueness, the calf's mother, Wyoming Hope, is also a white bison.
The National Bison Association states that white bison are so exceptionally rare that their birth is a one-in-ten-million event, making this arrival an especially momentous occasion.
The white bison is also a sacred symbol by the Lakota Sioux and other Plains tribes: the arrival of a white bison is considered a sacred event.
The National Park Service notes that for American Indians, a White Buffalo Calf holds the highest level of sanctity among all living beings. It signifies the initiation of life's sacred cycle, and its birth is considered a sacred event within American Indian communities, heralding hope and the promise of better times ahead.
As for the newborn's gender, it remains a mystery for now. Park Superintendent Tyfani Sager informed Cowboy State Daily, "We're unsure whether it's a bull calf or a heifer calf. They are quite furry, making an immediate determination challenging."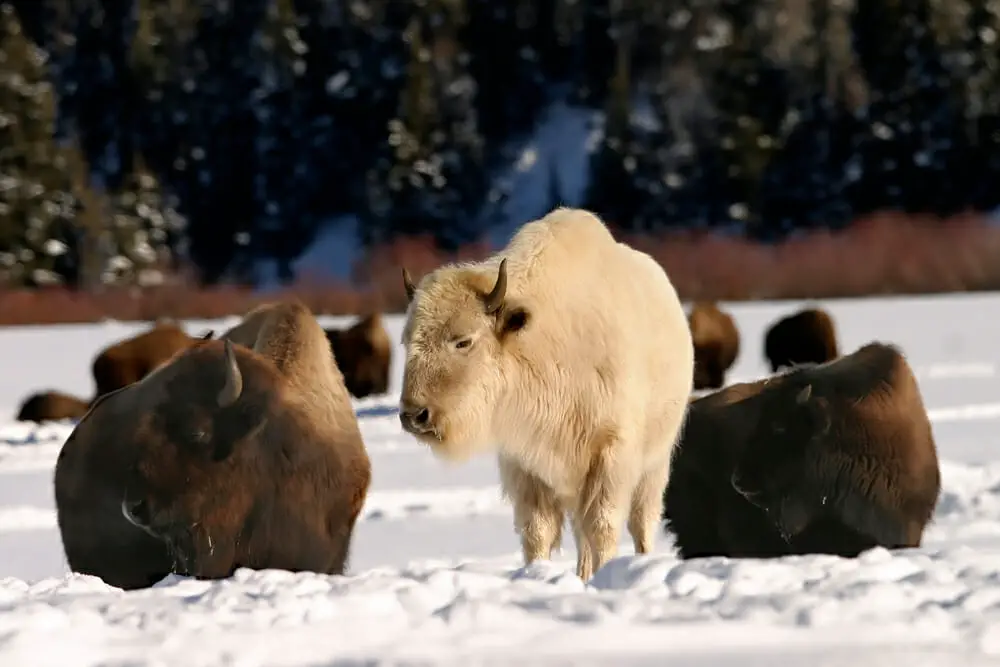 The calf is said to be doing well, carefully watched over by its protective mom.
It's the first birth of a white bison calf at Bear River State Park, which is home to 10 adult bison and five calves.
The park wrote on Facebook that the white bison calf does not have albinism, but "a result of a very small amount of cattle genetics mixed in."
Sager conveyed to Cowboy State Daily, "A majority of the bison you encounter today possess some cattle lineage. By the late 1800s, they were nearly pushed to the brink of extinction. Fears of their extinction prompted the introduction of cattle genetics to maintain their population. Even now, the birth of a white bison remains a relatively infrequent occurrence."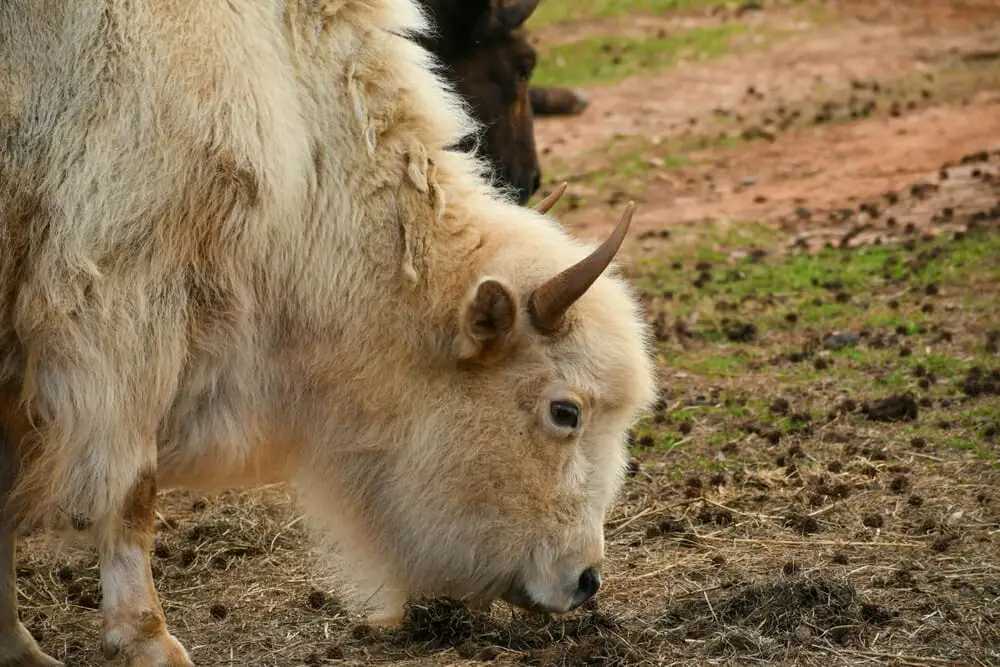 What a beautiful newborn animal! It's always incredible when such rare and special animals are born.
Please share this incredible news!