Explorer and friendly bear share playful water fight before cuddling up in adorable footage!
Getting face-to-face with a massive bear is the kind of experience no one goes wild for. But as most of us will definitely run in the opposite direction upon seeing a bear, this guy is more than happy for it!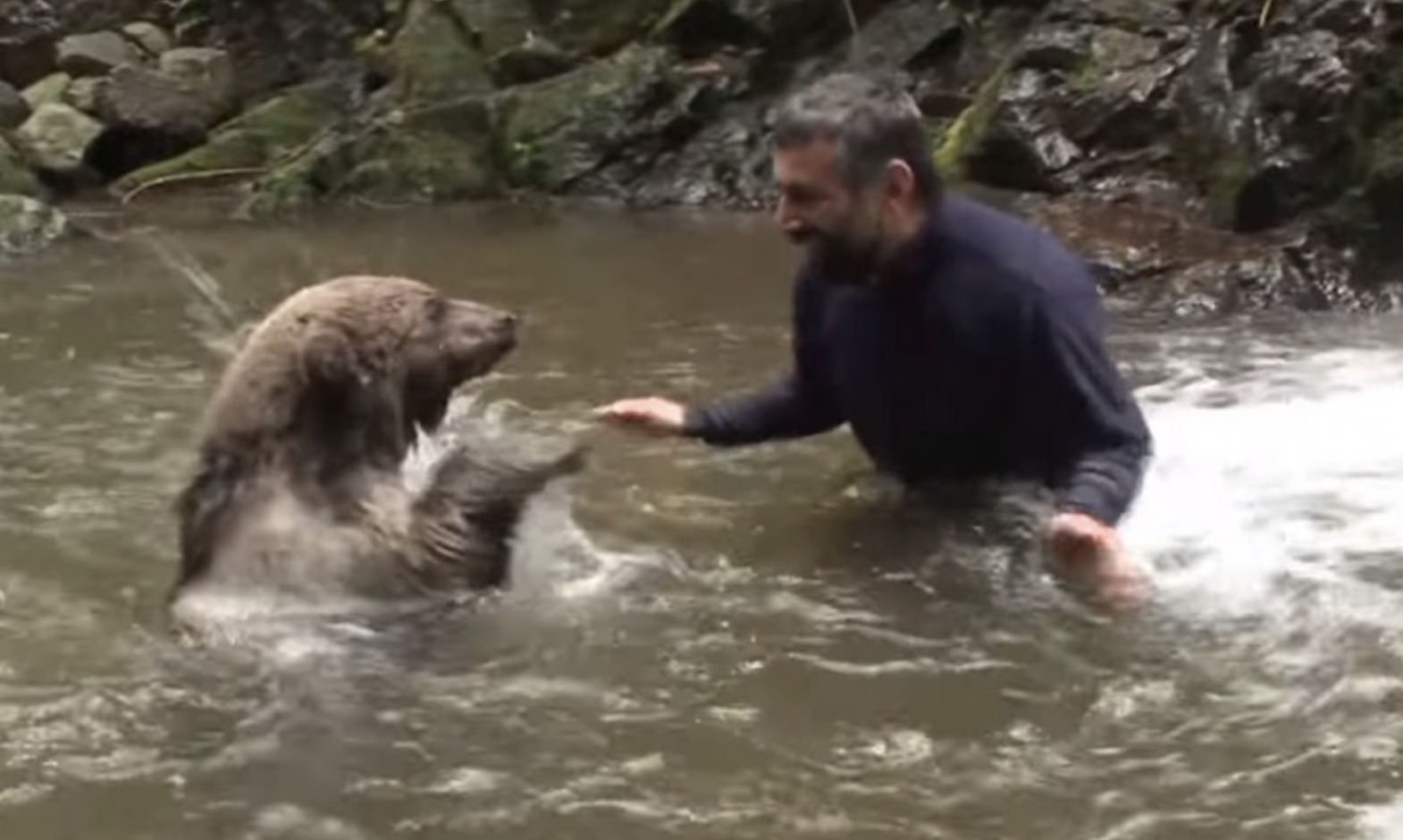 In an incredible video footage, a Turkish adventurer was caught on camera sharing a sweet embrace with a massive wild bear. The moment unfolded in the Altai Republic – somewhere between the Russia-Kazakhstan border, and it shows explorer Cemal Gulas playing and cuddling with the friendly animal under a waterfall.
It's clear that Gulas and the bear have seen each other on other occasion, but yet the man approaches and hugs his furry friend so confident, you might think they set up the scene. But it's nothing like that. The adorable footage is part of the Asia Expedition project – a 20 months journey from the Bosphorus to the Bering Strait.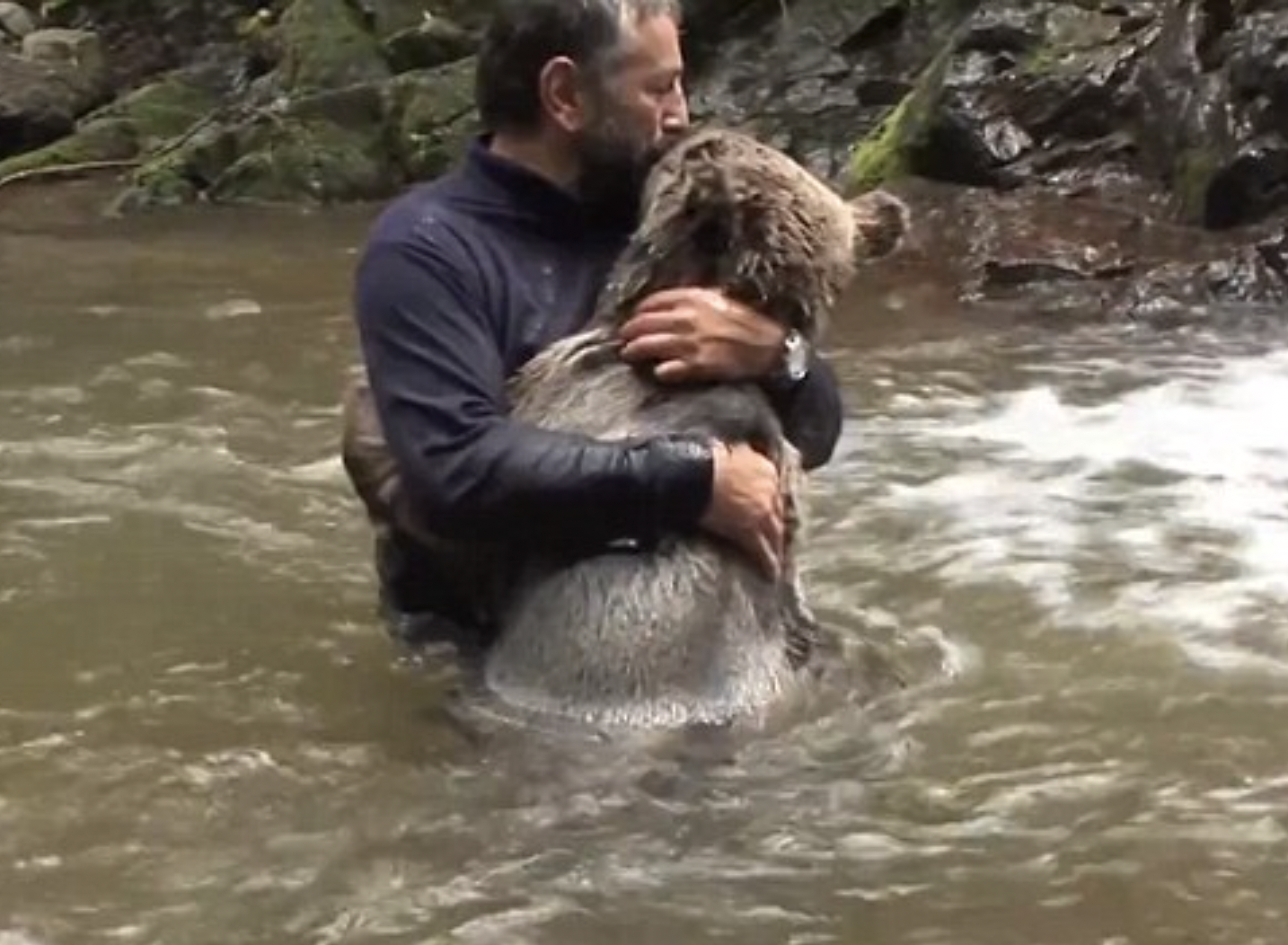 The video shows the wildlife enthusiast Gulas in a river calling for the bear who's on the river banks. "Come to me, son," the man says in his native language. "Come to me, sweetheart." The friendly bear immediately joins him in a childish water play, before sharing a big hug.
Usually misunderstood, these massive mammals are nothing but gentle giants, and footages like this definitely proves it. You can watch the lovely encounter below!