A gigantic shark was recently spotted swimming very close to a ship off New England coast. The moment was captured on camera and the marine creature looks incredibly big. Shortly after the footage emerged online, people started to question it the shark isn't actually a megalodon (the largest shark species that ever lived on Earth).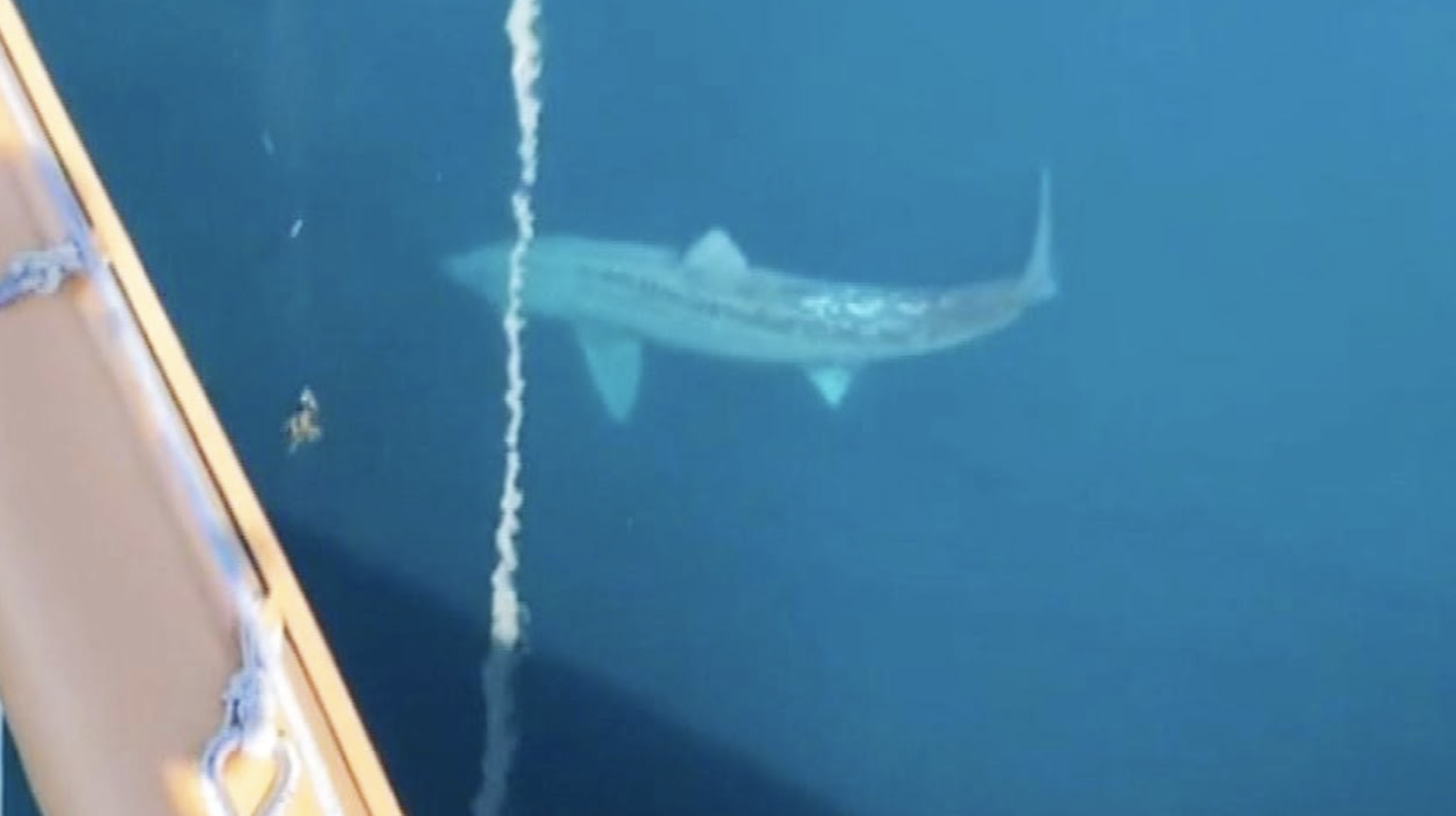 The man responsible of the video is Alex Albrecht, a marine biodiversity student. He was along other dozens of marine researcher students on a ship around 100 miles off the coast of Wools Hole, when spotted the massive shark.
The video immediately went viral on social media with roughly 40 million views on TikTok alone. While many people joked that the shark in the video might be a megalodon, it actually turned out to be a basking shark – a subspecies that is not dangerous to humans, according to the Florida Museum.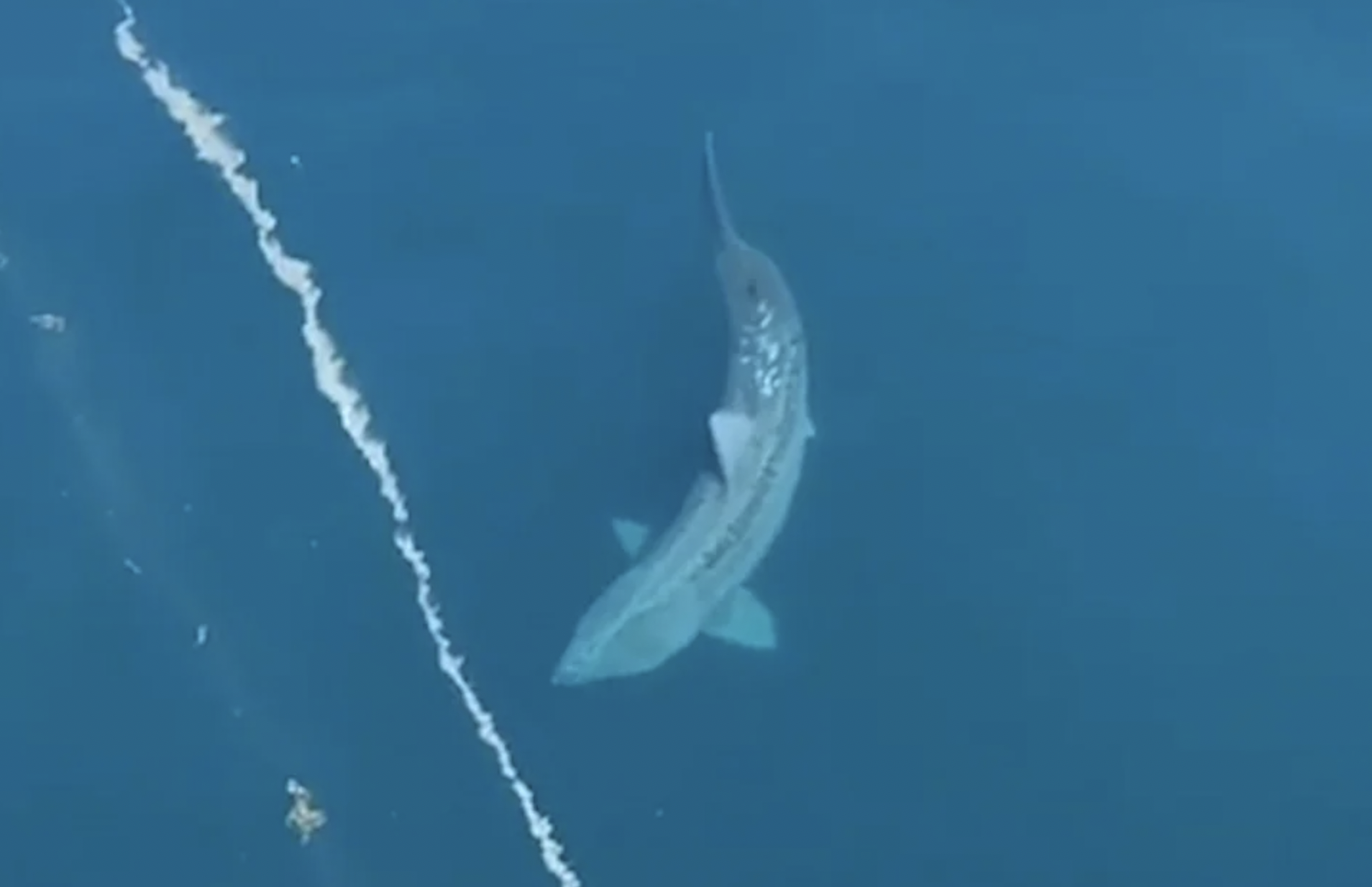 As about the 'megalodon' – it an extinct species, considered by the researchers as the largest shark species that ever lived! The basking shark are the second largest shark species and they can grow up to 26 feet.
"I'm so grateful to be able to share such a wonderful creature with so many people," Albrecht said. "I hope it makes people want to protect and conserve biodiversity in our oceans."
You can watch the moment here:
(h.t:nbcboston)