Baby elephants are always so cute, but this little one takes cuteness to a whole new level. The adorable calf has been caught red handed in a sugarcane field, in Thailand, and the way he's trying to get away with it, is nothing but heartwarming. The Internet just can't get enough of his loveliness.
A now viral photo, shows a tiny elephant trying to hide behind a pretty narrow light pole, after he has been caught in a sugarcane field. Initially shared on Facebook, the adorable image is making waves online, ever since. "Keep calm. Officers will see," the caption reads(translated from Thai). "Let's continue eating sugarcane."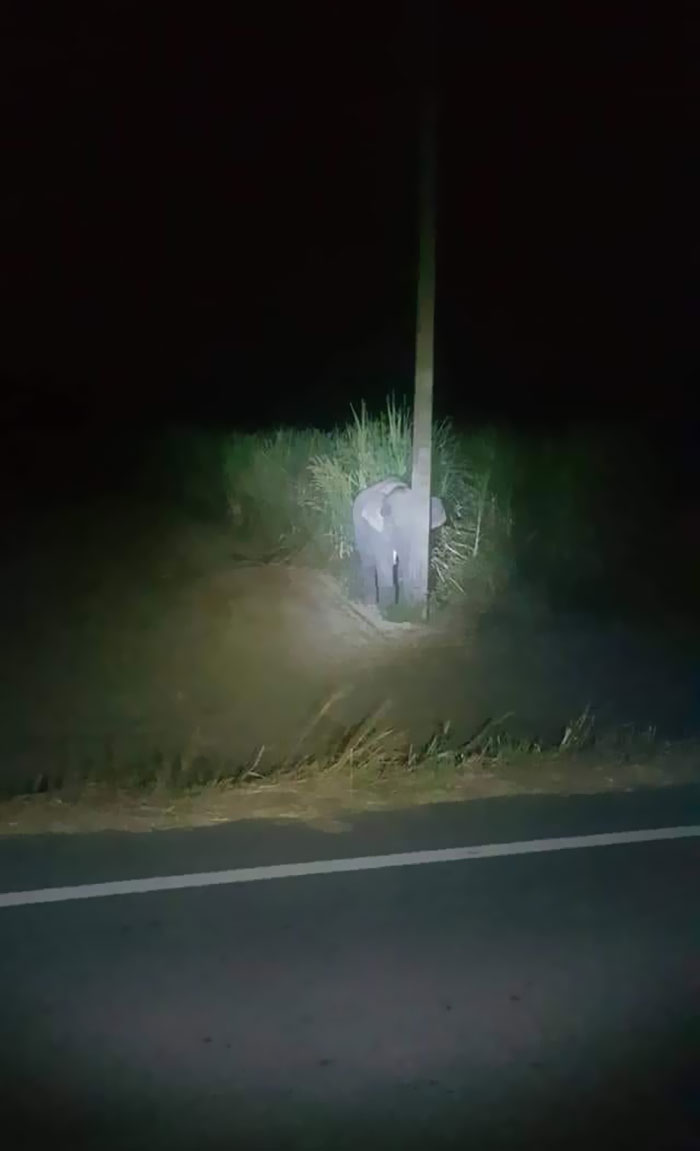 Great fond of sugar feasts, the baby elephant thought he's in heaven when stumbled upon the endless field of sugarcane. Yet, it all turned into a nightmare for the cheeky elephant, when a group of people spotted him. Something he didn't expect, though. So he tried to make himself invisible by hiding 250lb body behind a light pole. Not the best idea, though. But the calf's confidence is remarkable as he stays still, even after his position was revealed(and it wasn't too hard to do it).
Even though this time the outcome was a very sweet one, elephant-human conflicts in Thailand are pretty frequent, and they usually did not end up to well, for either sides. There are around 2,000 elephants that freely roam the jungles of Thailand, and at least a similar figure in captivity. Although these gentle giants are protected by the law Thailand, conflicts with human population are sometimes inevitable.
Whether tiny calves or grown ups, turns out that elephants absolutely love sugarcane. Watch it in the video below:
Delicious lunch break 😊
Sugarcane is one of favourite food of elephants. In captivity sugarcane is an integral part of the diet plan. To provide energy. pic.twitter.com/IsjJDQCx2k

— Susanta Nanda IFS (@susantananda3) February 13, 2020