They're extremely passionate, their patience is beyond imagination and above all, they're in love with the nature. We're talking about the wildlife photographers. Their reward? Intimate, special and once in a lifetime encounters with Mother Nature. And of course, reputation.
This year's winner of the Wildlife Photographer of the Year 2019 was a stunning photo of a marmot startled by a fox. Called "The Moment," the dramatic photo was captured by the Chinese wildlife photographer, Yongqing Bao.
And Wildlife Photographer of the Year 2019 is… Yongqing Bao.

Selected from over 48,000 entries, Yongqing's shot frames a battle for survival. Combining humour & horror, the image captures an unforgettable moment between a Tibetan fox and a marmot.

Congrats, Yongqing! #WPY55 pic.twitter.com/72Hn83MsCf

— Wildlife Photographer of the Year (@NHM_WPY) October 15, 2019
Described  as "a powerful frame of both humour and horror, it captures the drama and intensity of nature," by the officials of the competition, the photo was chosen from a totally of 48,000 entries from 100 countries around the world. The host was, as usual the London's Natural History Museum.
"Photographically, it is quite simply the perfect moment. The expressive intensity of the postures holds you transfixed, and the thread of energy between the raised paws seems to hold the protagonists in perfect balance," Roz Kidman Cox, chair of the judging panel, said. "Images from the Qinghai-Tibet Plateau are rare enough, but to have captured such a powerful interaction between a Tibetan fox and a marmot – two species key to the ecology of this high-grassland region – is extraordinary."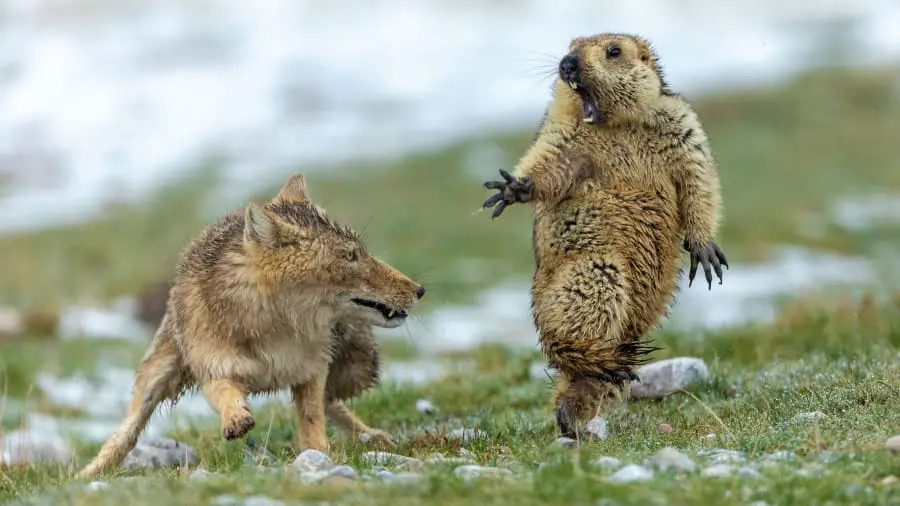 While, Michael Dixon, the Natural History Museum director, described the stunning scene as the "nature's ultimate challenge — its battle for survival."
The dramatic footage was captured in the spring in the Qilian Mountains, China. The photographer observed the two creatures for around one hour. At some point, the marmot spotted the fox preparing for a hunt, so he sounded the alarm. In this way his family got the chance to hide underground.
Here are some of the other awarded photos:
Early riser by Riccardo Marchgiani, winner 15-17 years.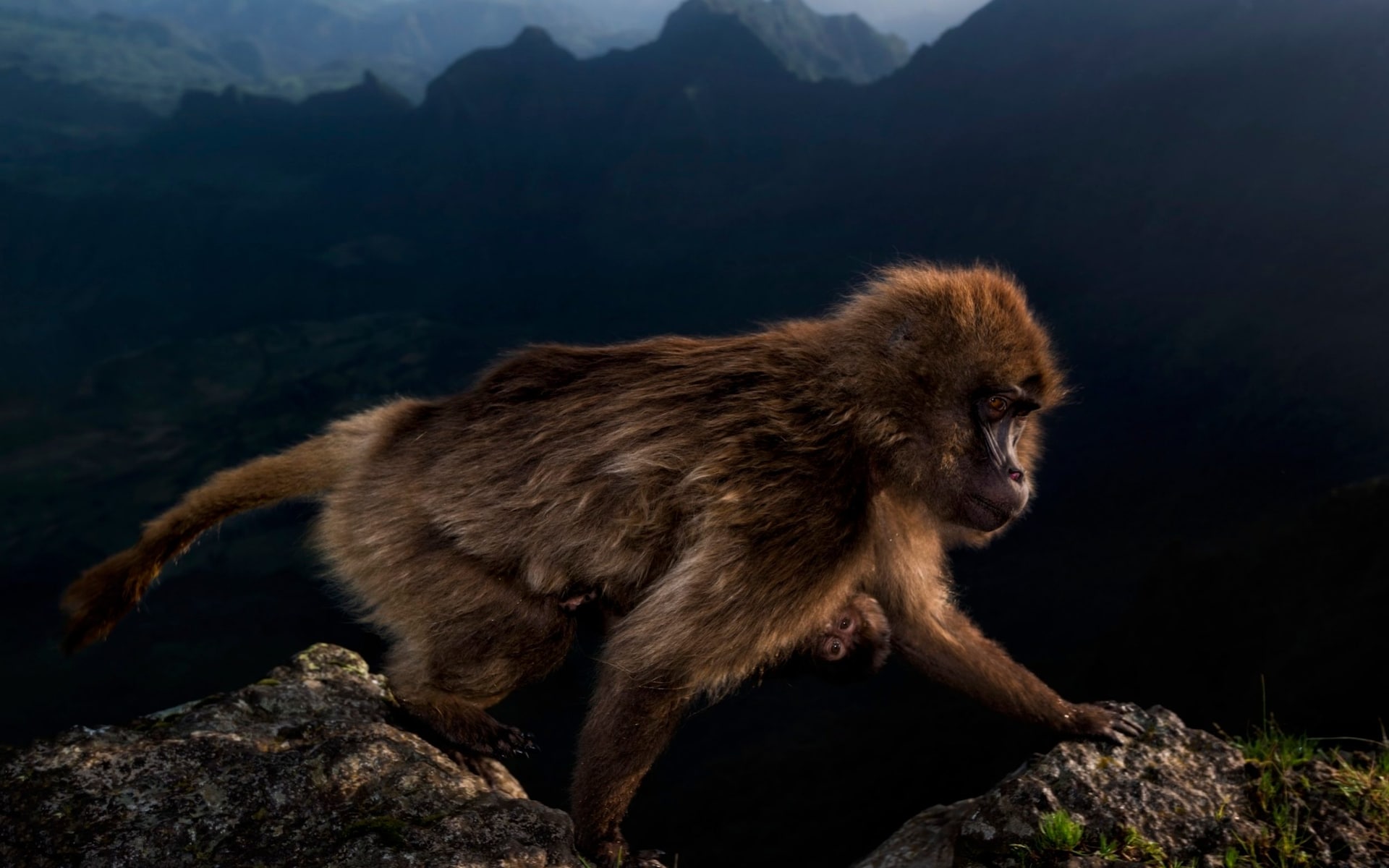 Land of the eagle by Audun Rikardsen, Norway.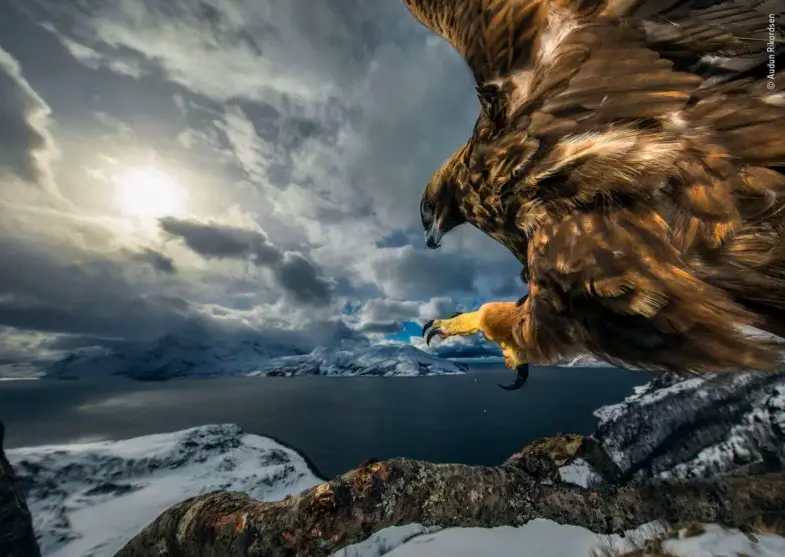 The equal match by Ingo Arndt, Germany.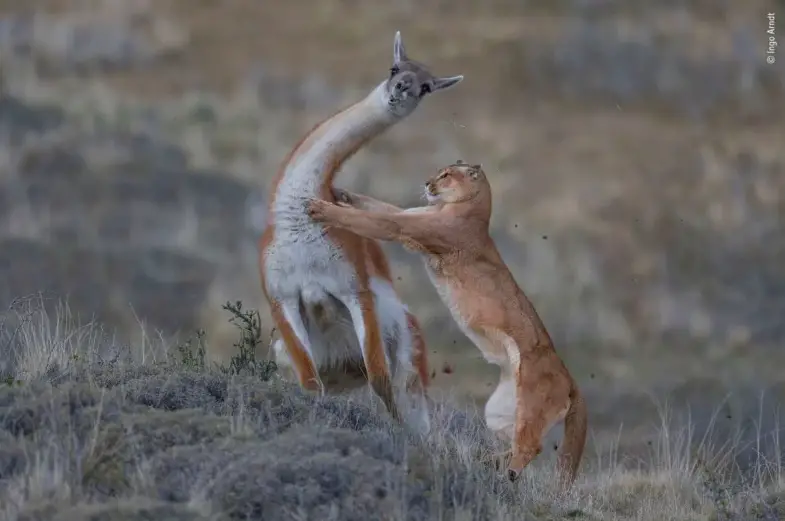 The garden of eels by David Doubilet, USA. Winner of Under Water.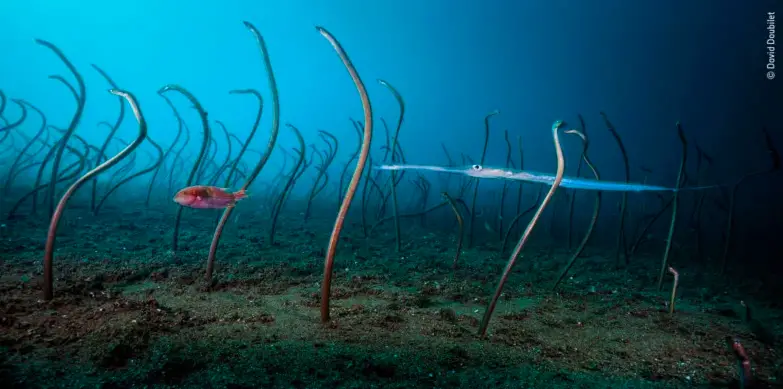 The rat pack by Charlie Hamilton James, UK. Winner of Urban Wildlife.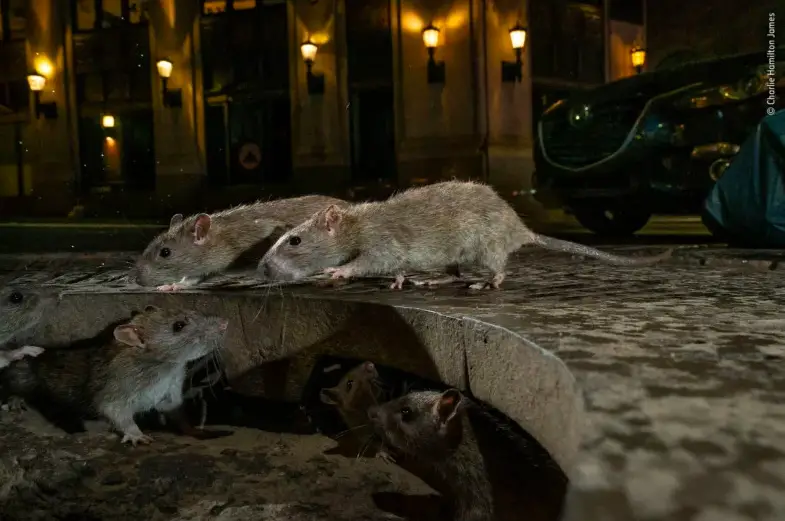 Snow exposure by Max Waugh, USA. Winner of Black and White.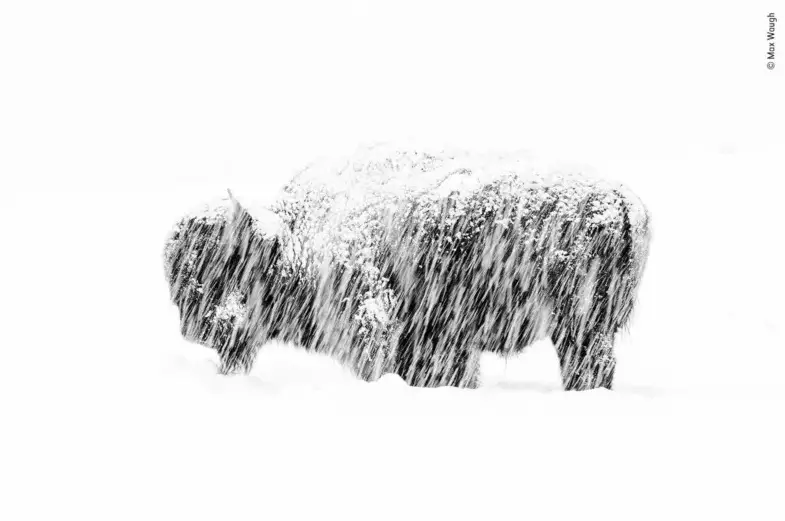 The huddle by Stefan Christmann, Germany. Winner of Wildlife Photographer of the Year Portfolio Award.