Two police officers dramatically saved a horse from fire in Hilltown Township, Pennsylvania. The rescue was captured by one of the officers body camera and it shows the determination the brave men show to save the trapped animal.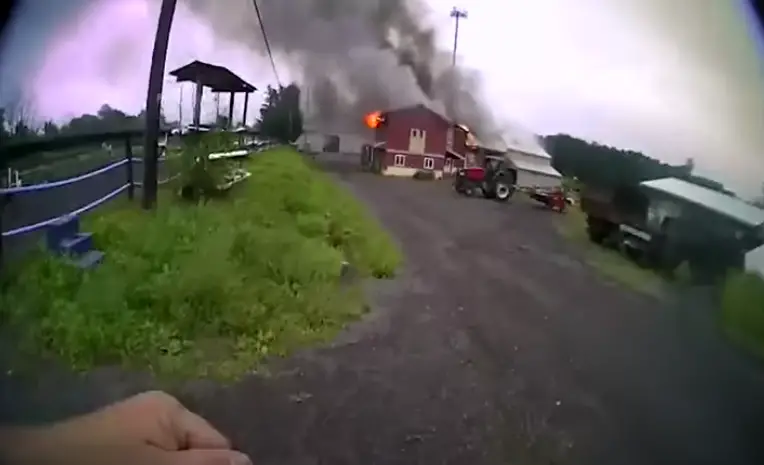 On Thursday, Hilltown Township Police Department got a call after a fire broke out at a farm just outside the city. Minutes after, Officers Matthew Reiss and Cristian Hanus arrived at the scene. By the time they arrived, everyone at the farm including the horse have been taken to safety, less the horse Phoebe who got stuck inside the burning barn.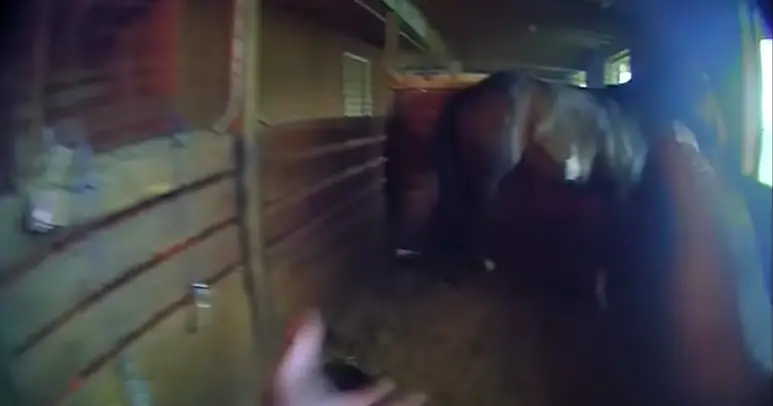 Soon he learned from one of the farm's workers a horse is still captive inside, officer Reiss rushed to rescue him, without a second thought, while officer Hanus fallowed him behind. The brave officers went into the flames and helped by a horse trainer at the farm, they managed to eventually take Phoebe to safety. It wasn't too easy though, as the horse got scared and confused and refused to get out, so the officers had to pulled him out!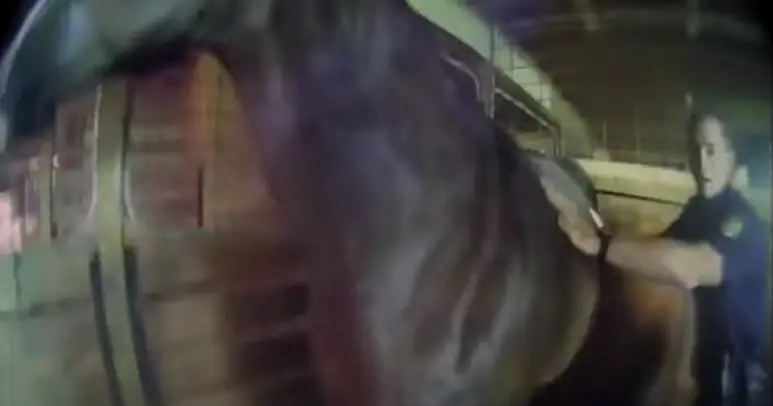 "She was definitely terrified, the cops were fantastic though, they jumped right in," Lena Obernesser, riding instructor at the farm told CBSNews. ""I saw the footage and I was just in awe. Like, oh my God, thank God they were here."
Thankfully, both the horse and his rescuer made it through, only with some minor injuries. The officers who were at their first mission that involved rescuing animals, said it was the adrenaline that lead them straight to the burning barn.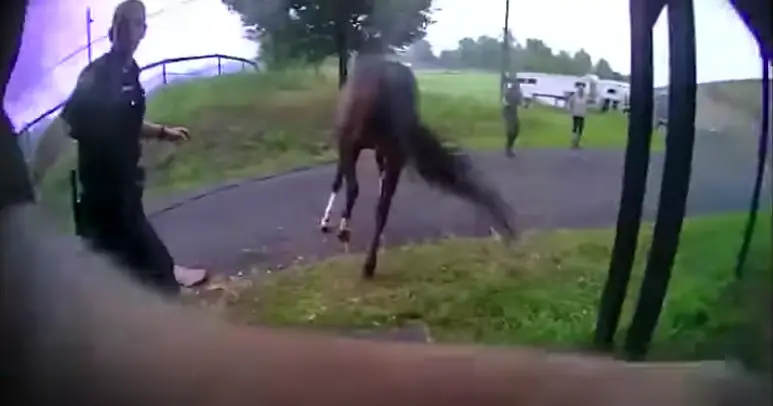 "It was an absolute moment of excitement and adrenaline dump," officer Reiss said. "Minimal injuries to both he and I, and we were out there, so good work!" While officer Hanus said: "The adrenaline was pumping. Definitely going to go down in the books as one of the most memorable!"
You can watch the dramatic moment, here: