Stephanie Dagenhart was taking a walk with her dogs in Patterson Park on a chilly morning of January 13, 2018, when she stumbled upon a heart-wrenching sight. A two-year-old American Bulldog was left tied to a tree, helpless and shivering in the freezing weather.
The sight of the scared and lonely dog moved Stephanie deeply, and she was determined to do everything she could to help him. As she approached the dog, she noticed a note that made her burst into tears, adding to the already emotional situation. Being a passionate animal-lover, Stephanie knew she had to act fast to provide the dog with the care and love he deserved.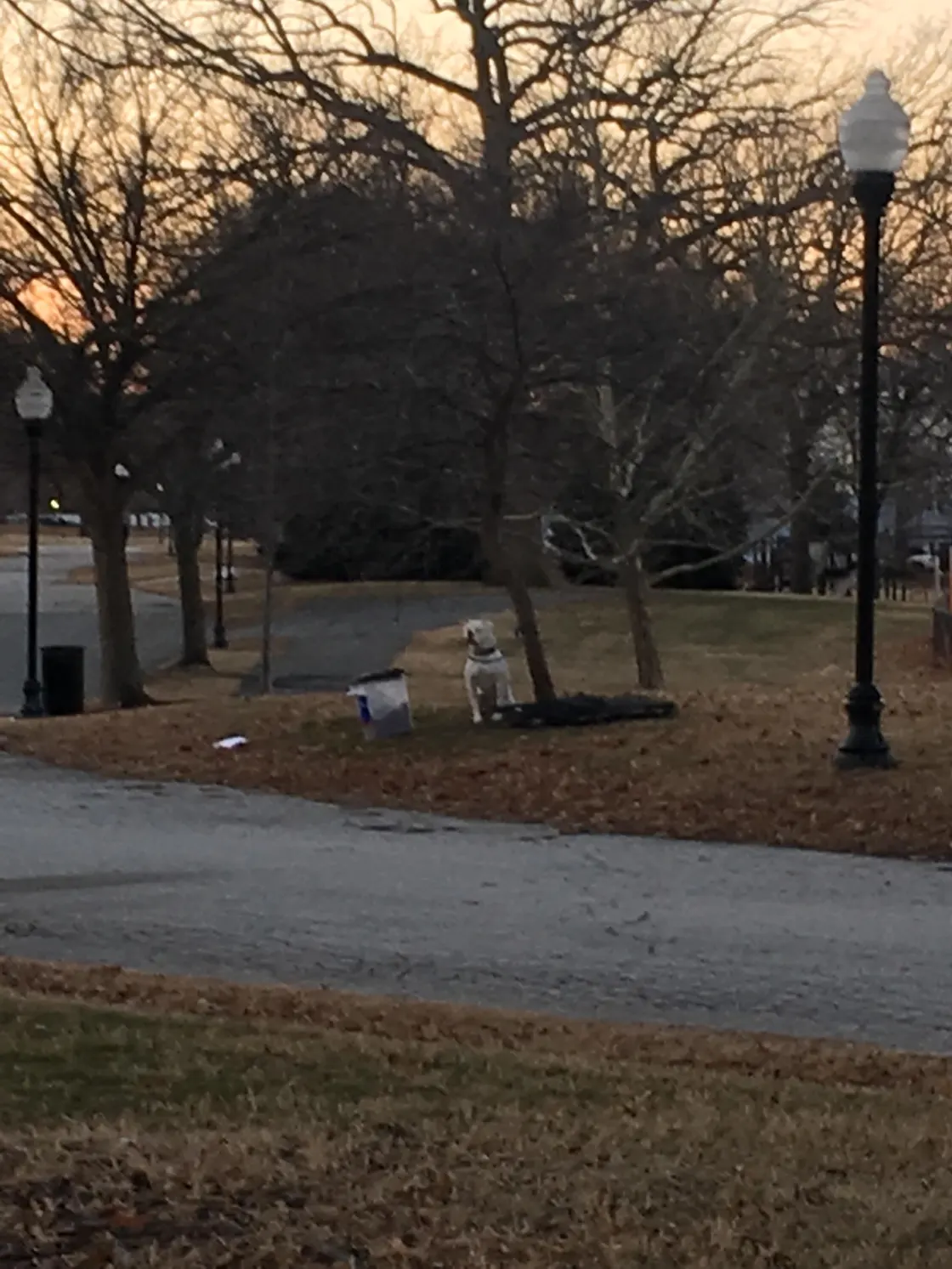 "He was just sitting there so somber and freezing cold," the young woman told ABC News. "I could not get that out of my head he was shaking so hard from being cold."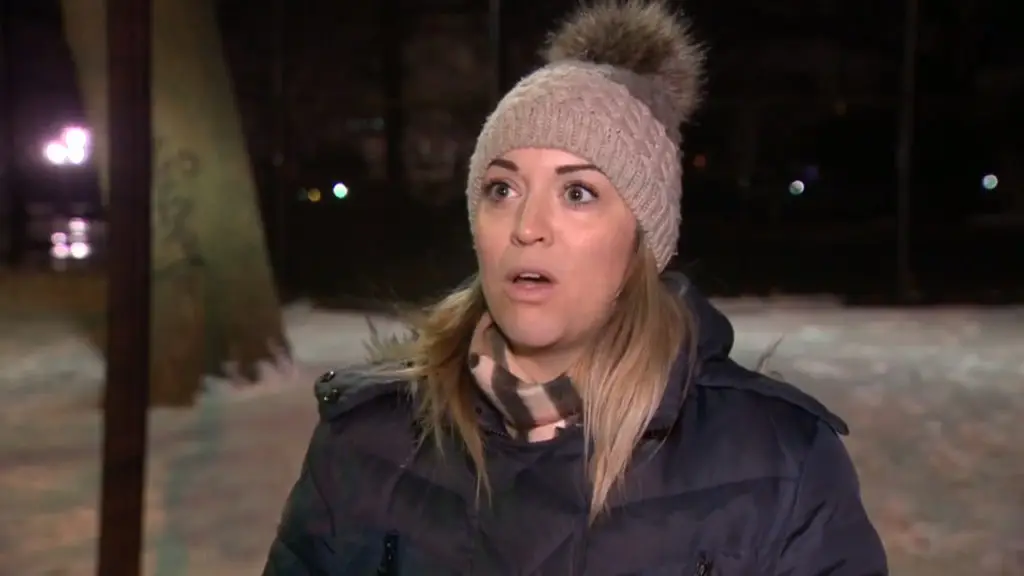 Next to the American Bulldog, Stephanie noticed some of his personal belongings, such as a crate, food, and a chew toy. The dog was wearing a collar adorned with the Natty Boh man, a famous Baltimore symbol featuring a mustachioed, one-eyed man that represents National Bohemian Beer. On the grass, about 10 feet away from the dog, there was a note that provided context for the heartbreaking situation. The note was from the dog's former owner, who explained that the white canine was in need of a new home. The contents of the note left Stephanie feeling deeply saddened by the dog's plight.
"My name is Duke," the heartbreaking note read. "Here's my favorite toy and my food. I am looking for a new home."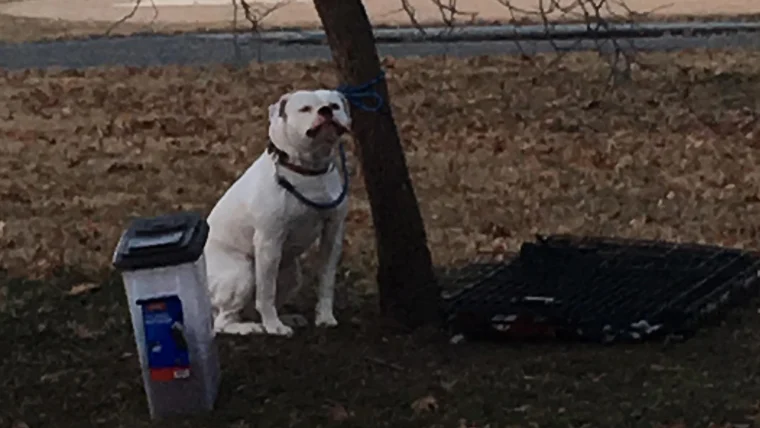 Upon realizing the urgent need for assistance, Stephanie Dagenhart made the decision to take the American Bulldog to BARCS, which stands for Baltimore Animal Rescue and Care Shelter. However, the dog was not in a receptive mood and did not want to be approached by strangers. Recognizing that he required space and time, Stephanie chose to sit with the dog to provide companionship and prevent him from feeling abandoned.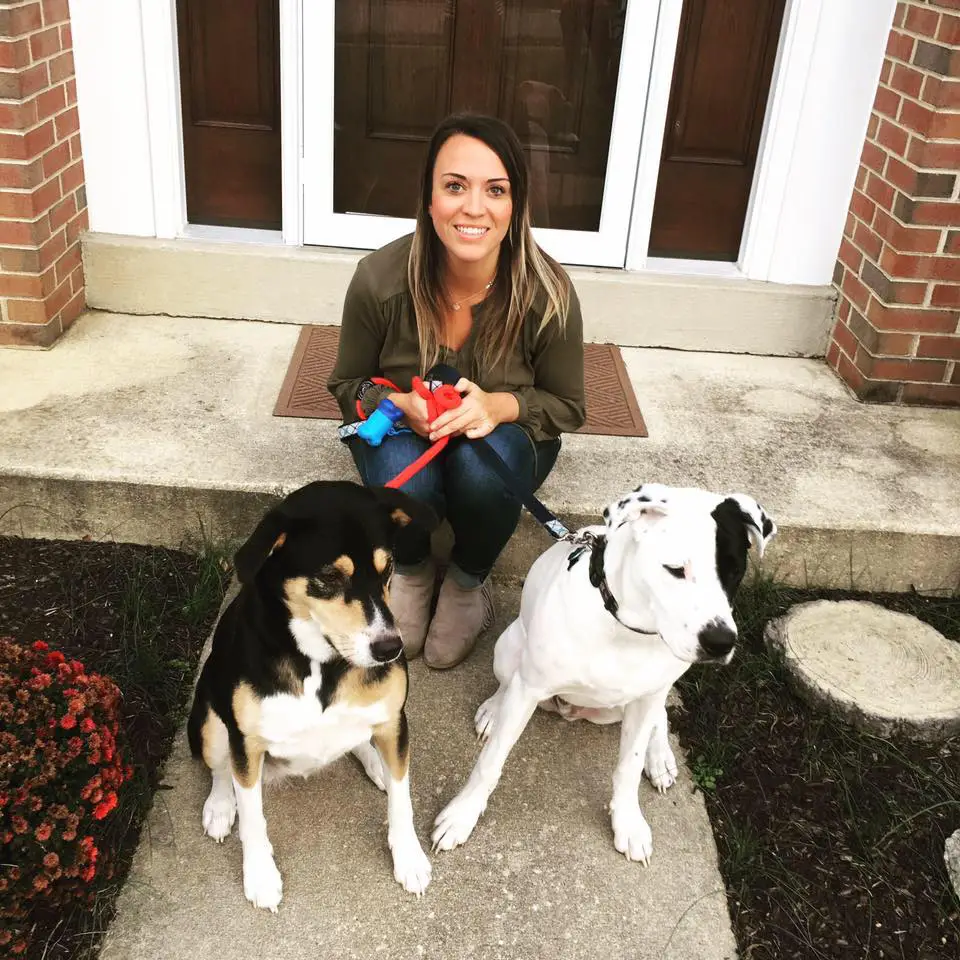 Although she wanted to help the dog immediately, Stephanie knew that time was of the essence. She contacted the police to notify the animal welfare department and took to social media, particularly Facebook, to seek help from her local community. Stephanie's emotional attachment to Duke, as she named him, was evident as she used his name to comfort him and remind him that he was not alone.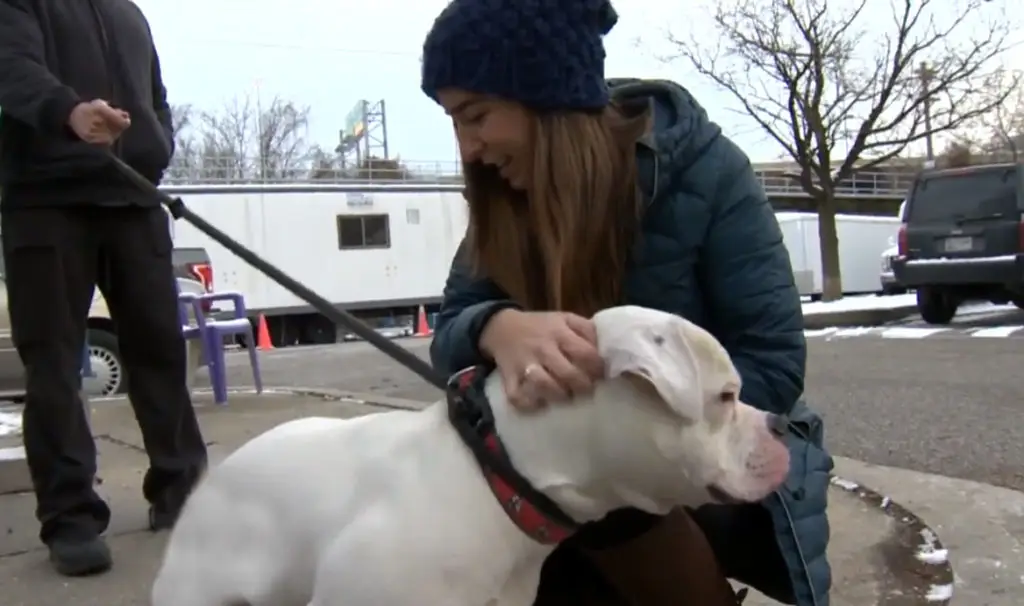 Unexpectedly, the community came together and rallied to support Duke. After reading Stephanie's Facebook post, neighbors flocked to the park with blankets, towels, and treats to offer Duke solace and affection. Some even suggested ways to make him feel more comfortable. Fortunately, the animal control officers arrived within an hour and took Duke to BARCS, as Stephanie had hoped. Thanks to her social media post, the rescue center received an overwhelming number of adoption requests for Duke.
However, there was a legal obstacle that prevented Duke from being adopted immediately!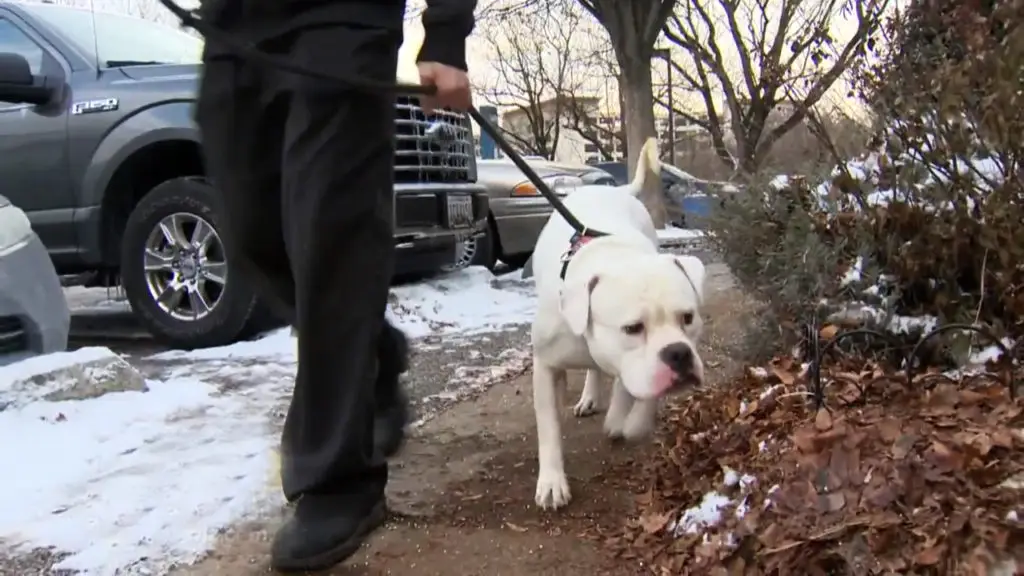 According to Bailey Deacon, the director of communication at BARCS, Duke had to go through a mandatory 72-hour stray hold due to state law since his owners did not officially surrender him. However, once the hold was over, he would be eligible for adoption. Deacon also confirmed that Duke's owners were not interested in keeping him, and she was positive that they would find him a perfect home.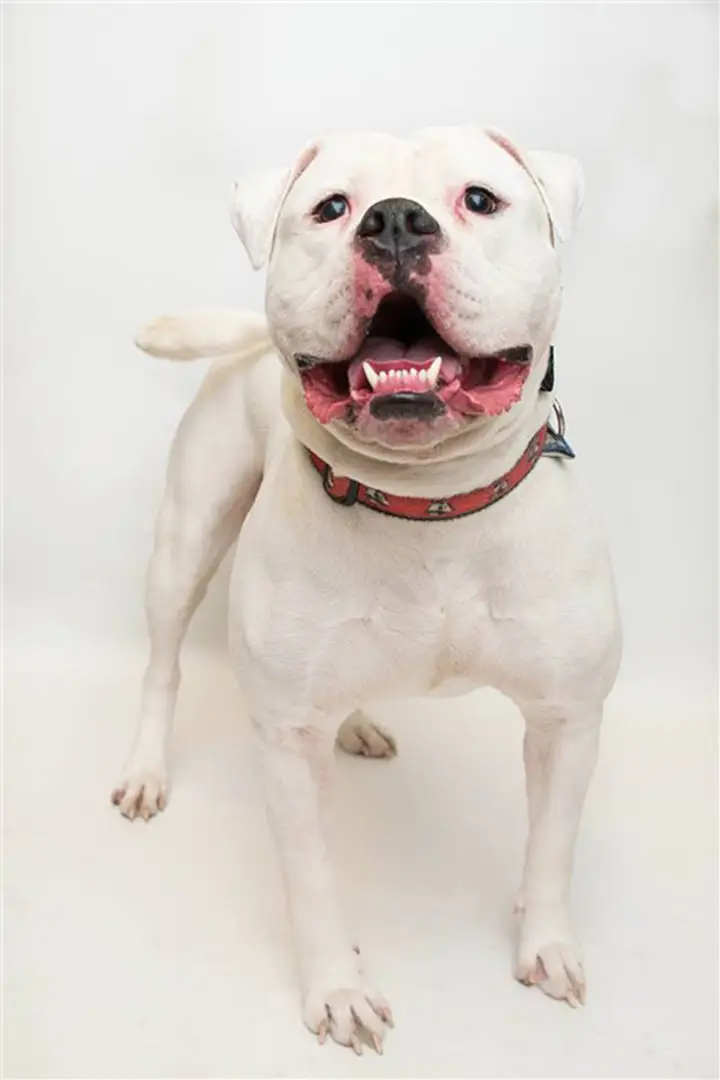 Six days after his rescue, Duke was thriving at the shelter, as he was well taken care of and no longer out in the cold. Deacon stated that Duke was very trusting and enthusiastic to meet new people, and his infectious smile and wagging tail made him a joy to be around.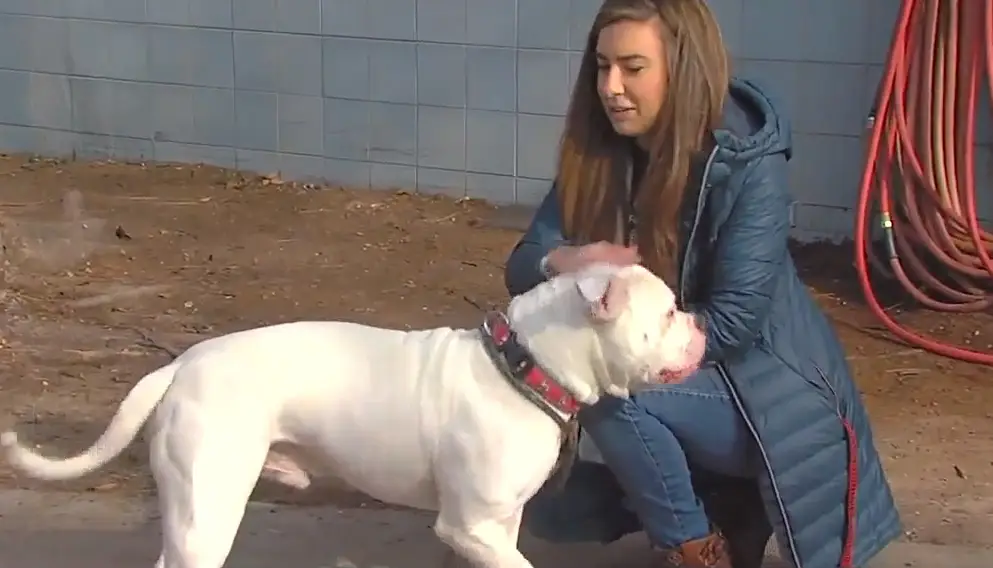 Stephanie Dagenhart, Duke's original rescuer, expressed her gratitude for the community's support for Duke, but she believed that helping him was simply the right thing to do. She hopes that Duke will find a loving home and live a happy life. Every pet deserves a caring home, and it is important to surrender animals that cannot be taken care of properly in a humane way. We are thrilled that Duke has a second chance at life.