While most of the time they're adorable and lovely, dogs can also be innocent thieves sometimes. Acting on purpose or not, pups doesn't seem to get butterflies in their stomach when doing something wrong. And this sly Husky is no different!
The clever pup, named Akira, decided it is no need to wait until Boxing Day to get his present, so he grabbed some all by his own. He just waltzes right into a store like he owns the joint, cases the aisles and selects the tastiest treat for himself. It's incredible what you can accomplish with a little confidence and sneaky paws!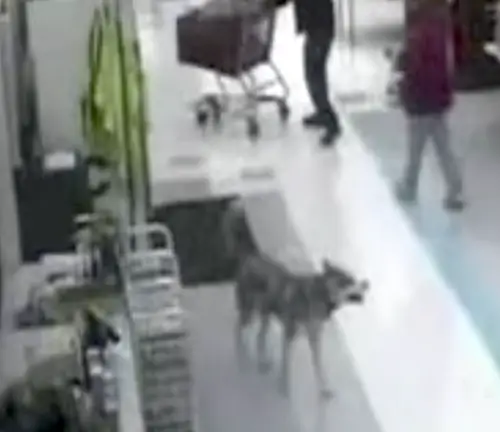 Though he surprisingly went undetected by the human eye, there was still something watching: the security cameras. The confident doggie stepped into the store with one single mission in mind – to get himself a yummy Christmas treat. Unlucky for him, the surveillance cameras caught him in action. The furry bandit obviously knew Santa was on his way soon, so he got overly excited and snagged himself an early present. But who can blame him?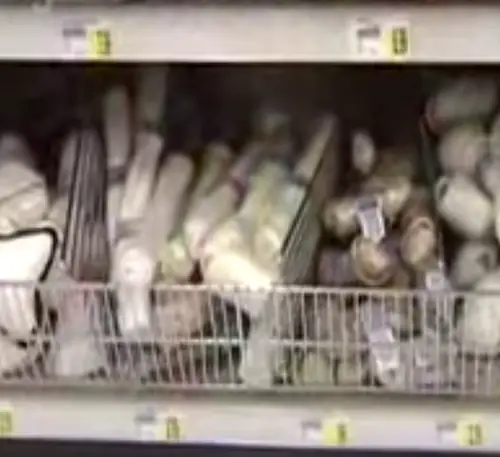 Surprisingly, the pups walked past the meat aisle and headed straight for the dog food. The four-legged thief quickly sniffed out the aisle with delicious rawhide bones and proceeded to grab one for himself. He wasn't wasting any time when he could be caught in such a red-pawed manner! Then, without a second thought, Akira sped out the door, leaving the shop workers rolling with laughter. There was no way they could stop such a sweet (and sly) Christmas.
The hilarious footage even animals enjoy a Christmas present or two! So, keep this sneaky pupper in mind when you're jotting down your Christmas list – you don't want to leave your beloved pup to run amuck around town, nabbing bones and causing a scene!
But just when the innocent thief thought he's gonna get away with it, he was caught and identified. But that's not all as Akira was brought back to the scene to give some explanations. Have a look: