A dog invading a soccer pitch is a pretty common sight, but I've just never seen a puppy interrupting a cricket match. Well, not until now. Since there is a first for everything, a few days ago, a dog found himself on the pitch during a women cricket match in Ireland. But the furry intruder not just interrupted the game, but he also stole the ball, and eventually the show!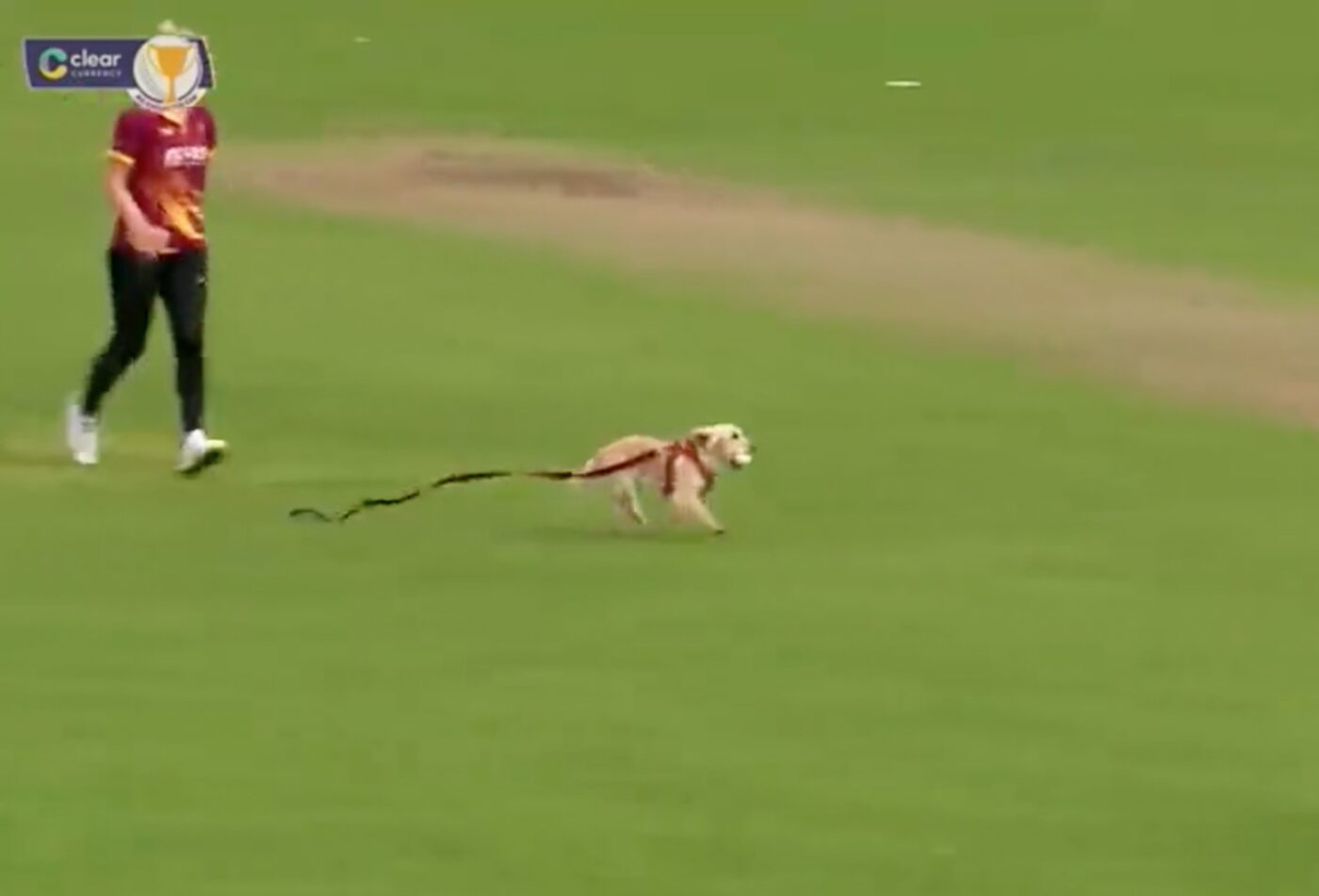 On Saturday, Bready and Civil Service North cricket teams met in the 2021 semi-final match of the Women's All-Ireland T20 league. A pretty intense dispute that was suddenly stopped by a very unusual spectator. A playful dog from the stands just broke on the pitch and started to chase the ball, and eventually catching it. The hilarious puppy has somehow, managed to run away from his owner as he was dragging his leash behind him while running on the field.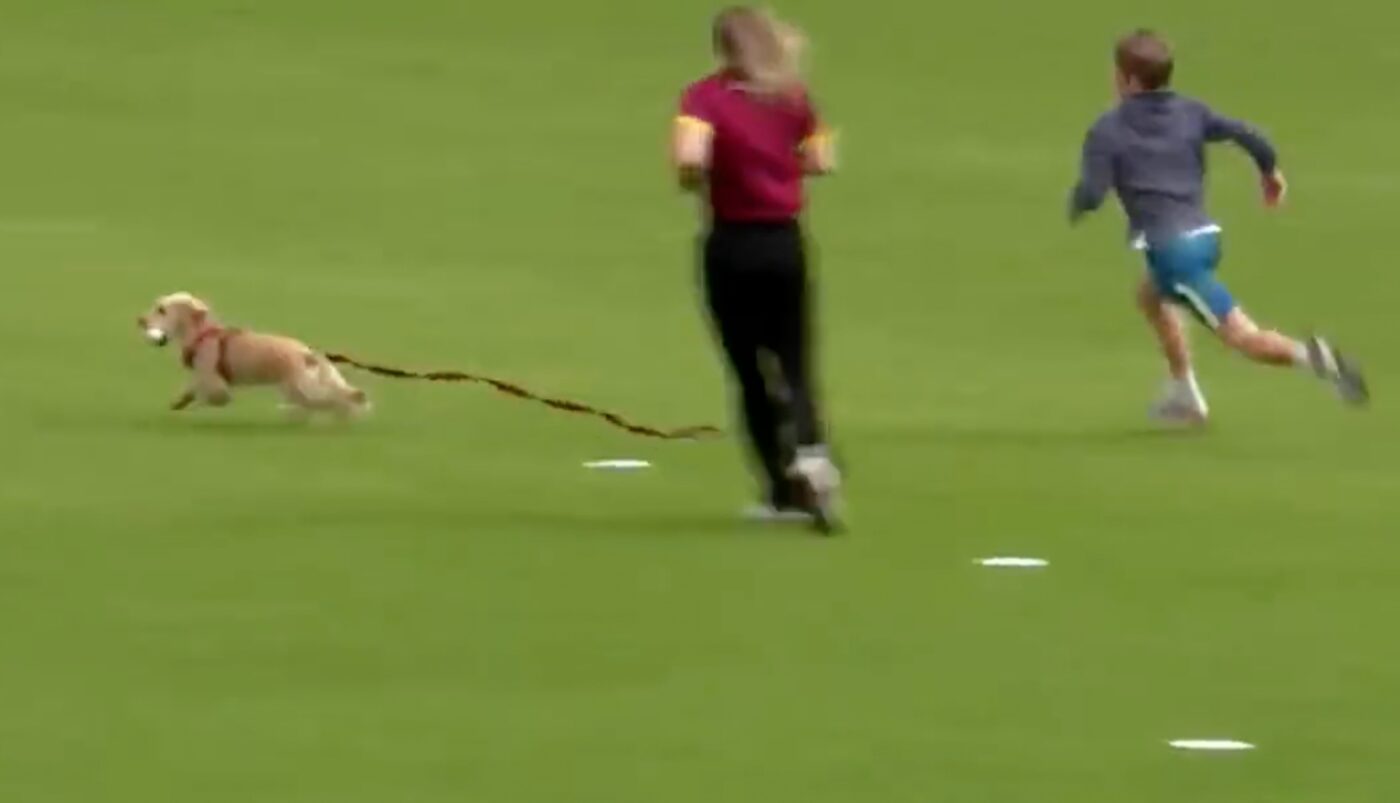 Moments after, the dog's owner also made his appearance on the field in a desperate attempt to stop his furry friend from embarrassing them both. But the moment was caught on camera and now the pair is making the headlines all over the world.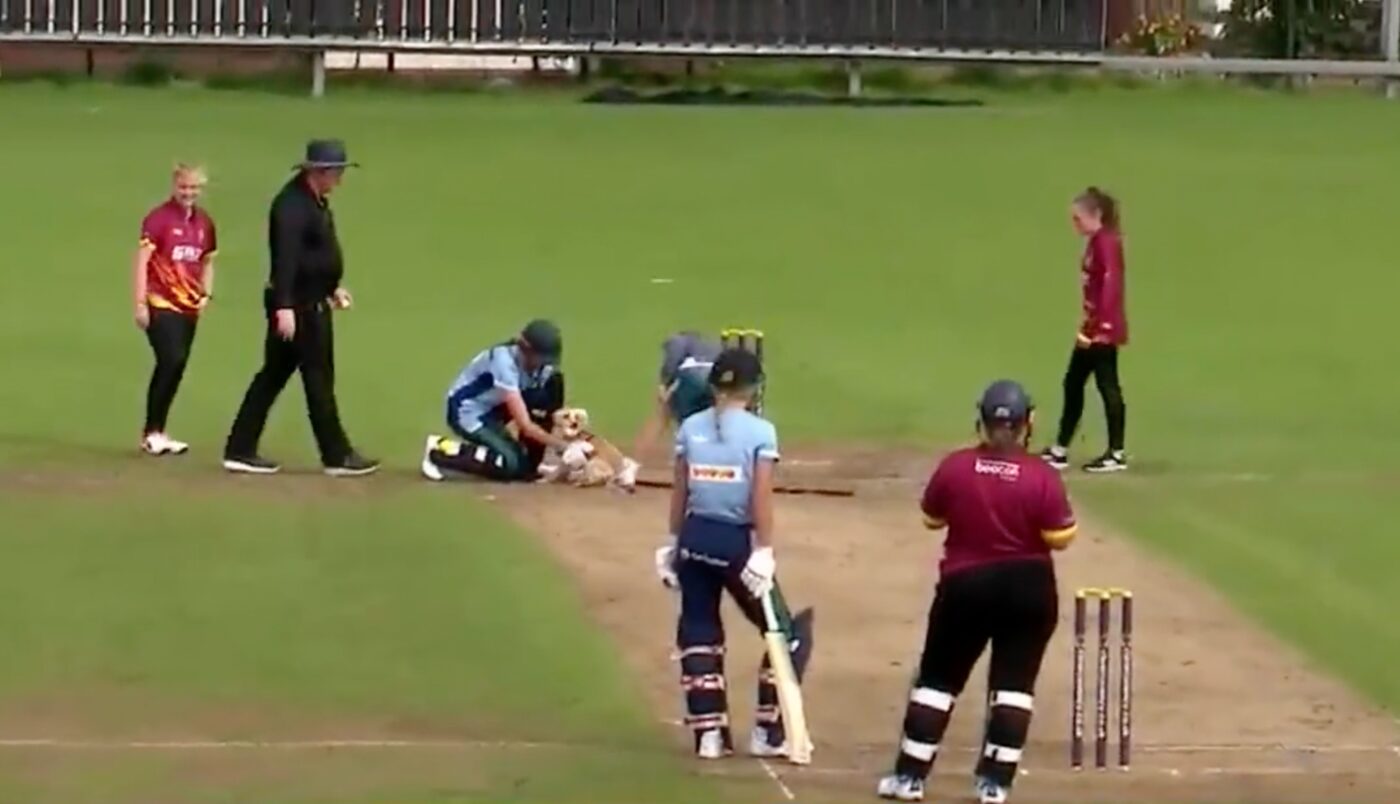 The mischievous dog, named Dazzle, eventually stopped in the arms of one of the players, and the ball was finally recovered, just as the dog by his concerned owner. Needless to say the dog's antics sent everyone into laughter, including the two commentators. "Oh! The dog has the ball," one can be heard as the other one burst into laughter. "I think we'll retrieve the ball. It may need a clean."
The comical moment was shared on Twitter by Ireland Women's Cricket and it gained nearly five million views so far. Take a peek:
🐶 Great fielding…by a small furry pitch invader!@ClearSpeaks #AIT20 🏆 pic.twitter.com/Oe1cxUANE5

— Ireland Women's Cricket (@IrishWomensCric) September 11, 2021
The Internet just can't get enough of this furry pitch invader. Since Dazzle went viral online, even the International Cricket Council decided to reward his pace with a Player of the Month award.
We have an additional Player of the Month winner this time 🐶#POTM | @cricketireland | @IrishWomensCric pic.twitter.com/UJjAadIxdA

— ICC (@ICC) September 13, 2021