Jenny Jones and her friend Kathy Wyrick were cruising around Conway, Arkansas, when they spotted a dog carrying something quite peculiar in her mouth. What was it? Kathy snapped a photo and posted on Facebook, saying, "Is anyone missing a frozen turkey? Because this Conway dog is parading proudly with it in the Round Mtn. area." The dog was right there in the middle of the road, and at her paws on the ground was a massive turkey!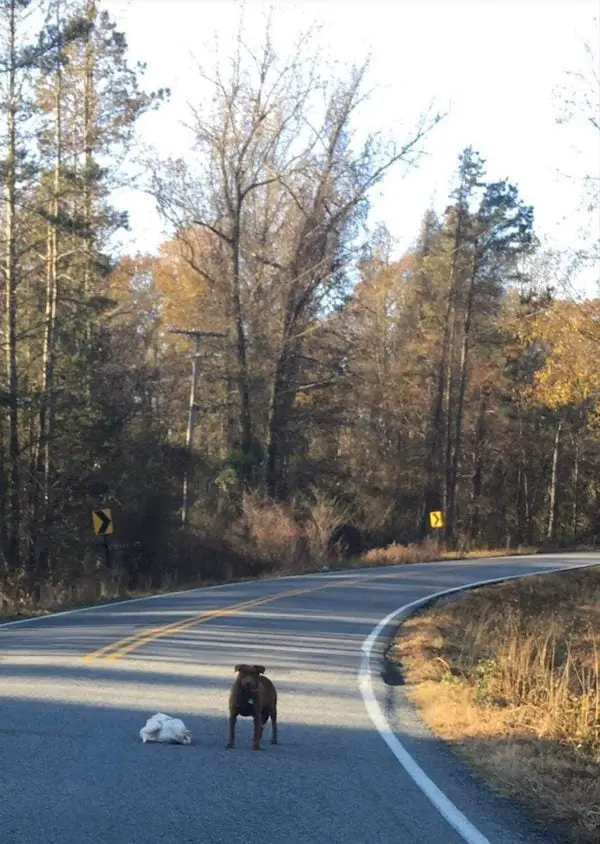 "He just stood there in the middle of the road, proudly showing off his discovery," Kathy added. "After we took the photo, he picked it up and carried on."
They captured the moment to share the amusing scene with their friends, and it quickly became the buzz around town. The photo sparked numerous comments from curious folks wondering about the dog and the story behind the frozen turkey.
The dog's true identity came to light when the family disclosed that the mischievous pup belonged to them. Kathy shared, "Mystery solved. Her name is Nola!"