An absolutely charming footage of a dog meeting the newest family member – a tiny rescued kitten – is melting hearts all over the internet. The video, initially shared on TikTok, gained millions of views so far and people simply can't get enough of it.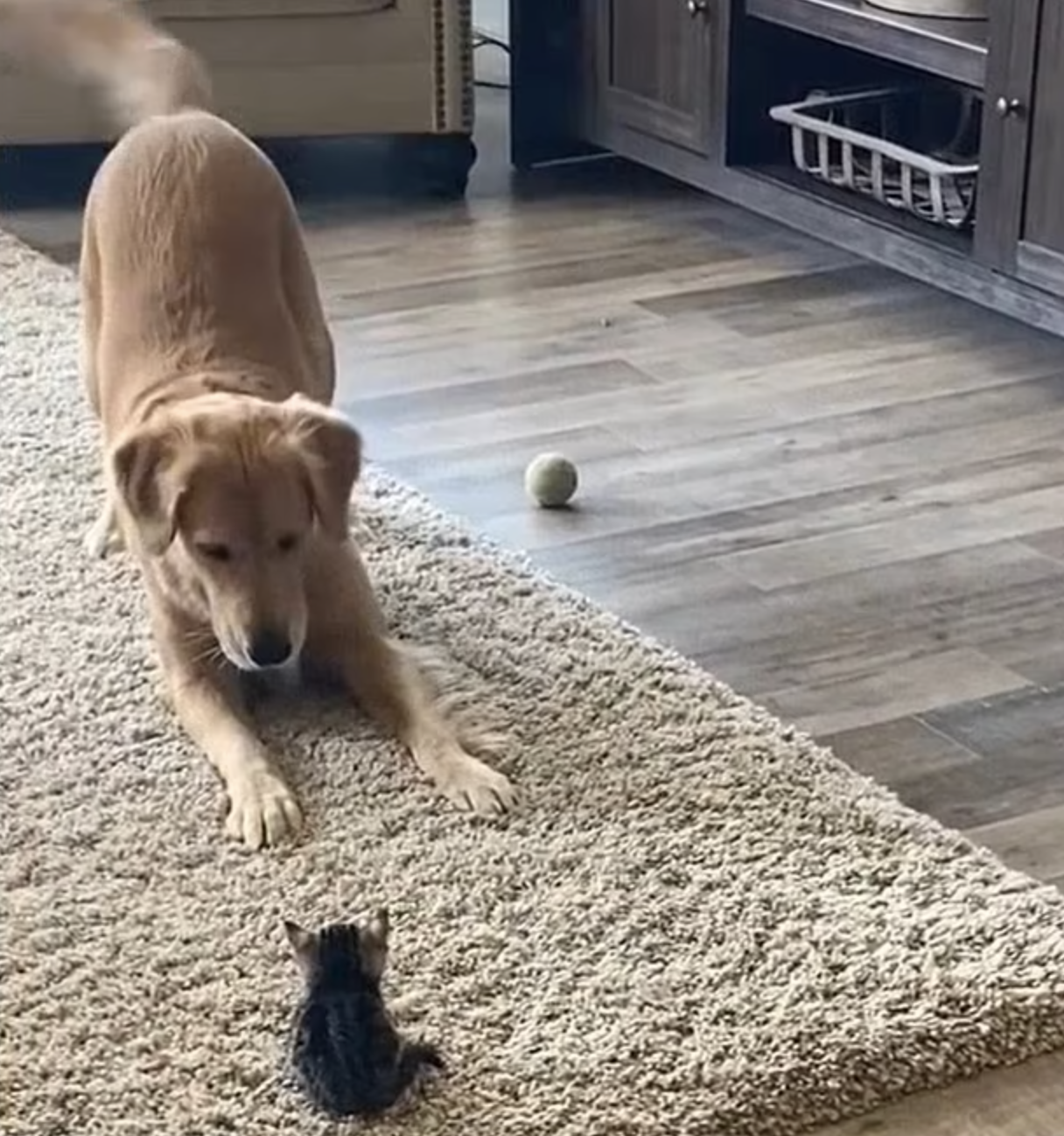 Katie Squibb from Idaho is responsible for this overload of cuteness! While at her parents's place, the 25-year-old woman captured the exact moment, her dog Lucy meets Joey, a 4-week-old rescue kitten. The video starts with the fluffy ball comfortably sitting on a carpet in the middle of the room and starring at the Golden Retriever. Yet, the dog doesn't seems too happy with the thought of sharing her space – or more – her parents' attention with someone else.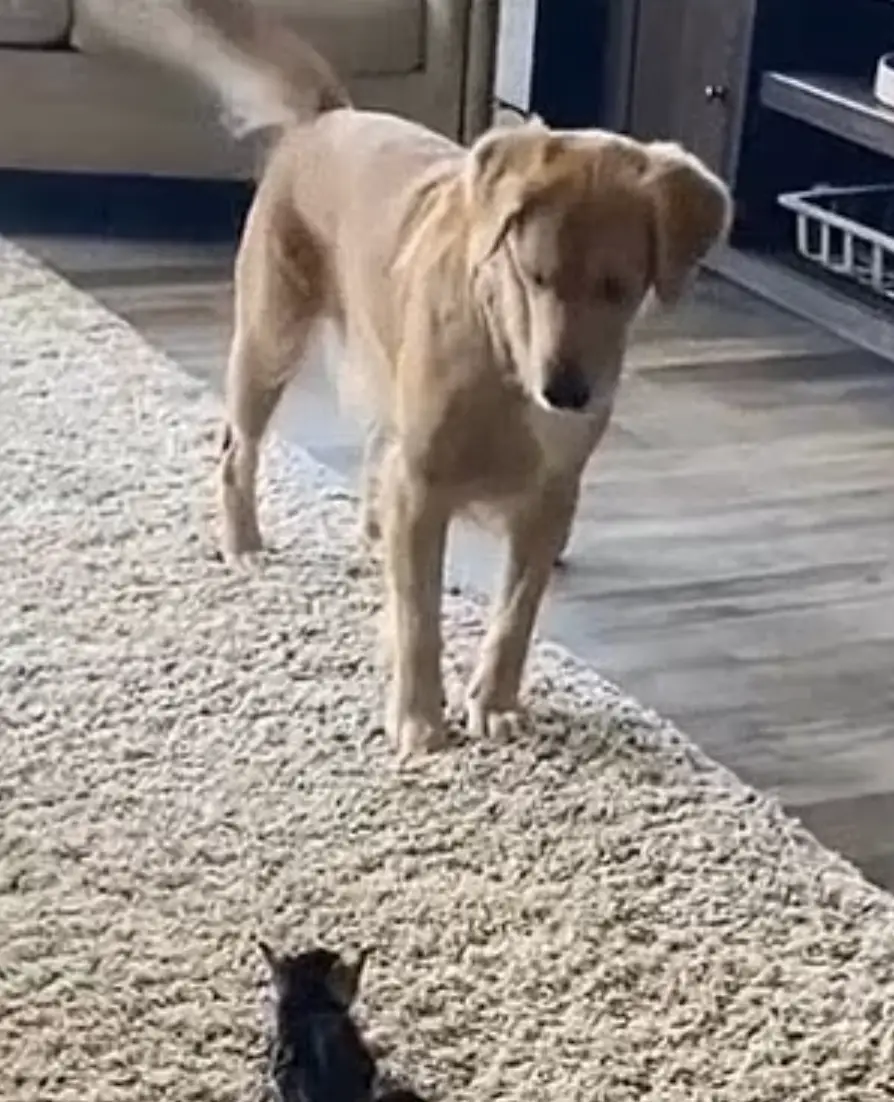 Pretty anxious upon the unexpected meeting, Lucy doesn't seem to know how to deal with the cute tiny being. However, she remains gentle and she's trying to pet her with her paw, but then suddenly changes her mind and walks away. The short footage then shows the nervous dog circling around the kitten waiting for her to do the move. But then she gets tired and lies down the carpet a few feet away.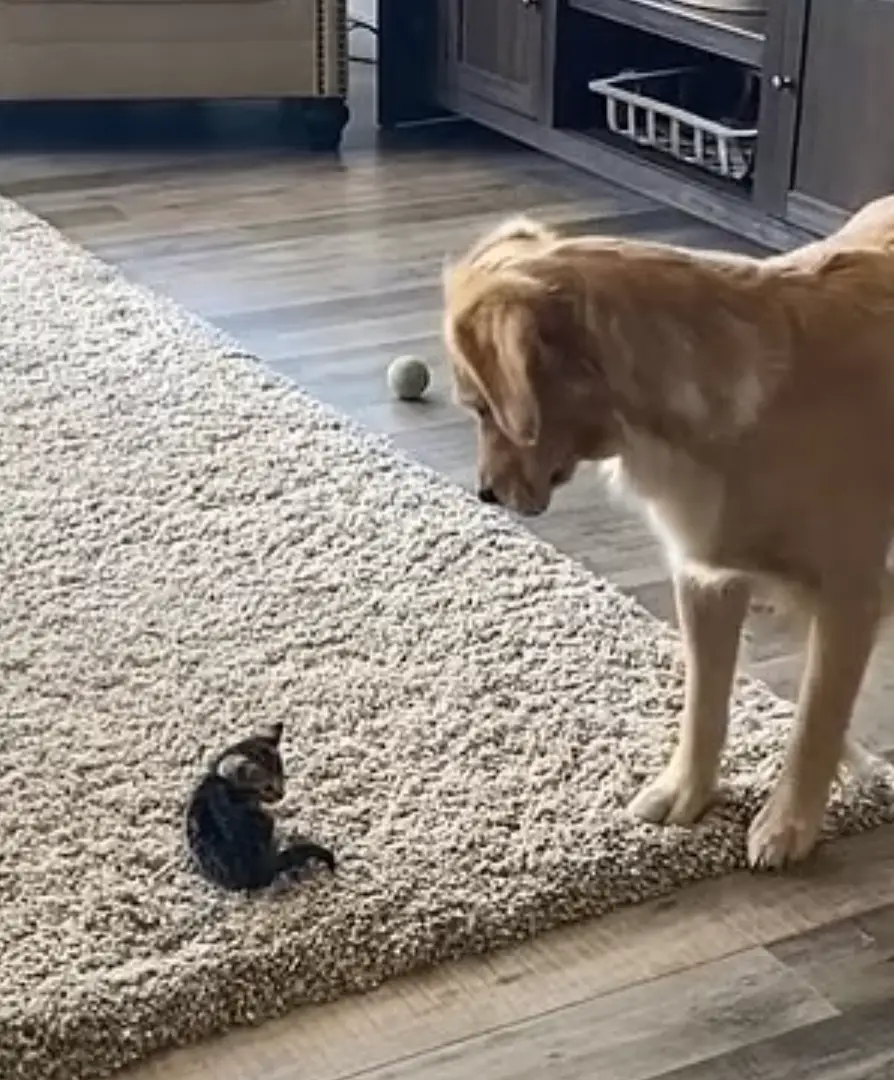 The adorable moment gained over 14 millions views on TikTok with people ecstatic upon the scene. You can watch the video bellow:
Although the first sight between Lucy and Joey didn't went as planned, Katie shared some more footages on her TikTok account and apparently a great bond just have been formed between the two. In another heartwarming video, Joey can be seen climbing onto Lucy's back.
"Love grows quickly doesn't it?" Katie perfectly captioned the moment. Take a look: