A baby dolphin found itself in deep trouble after getting stranded on a beach in the UK. Fortunately for the poor creature, a big-hearted dog came to its rescue and saved its life. The heartwarming moment was caught on camera by the owner!
It was a Sunday morning when 42-year-old Rich Wilcock went on a fishing trip with his 2-year-old Cocker Spaniel, Leia. But he never thought their adventure would turn into a life-saving rescue. Nevertheless, soon they reached the beach of Criccieth in North Wales, the tiny dog sound the alarm.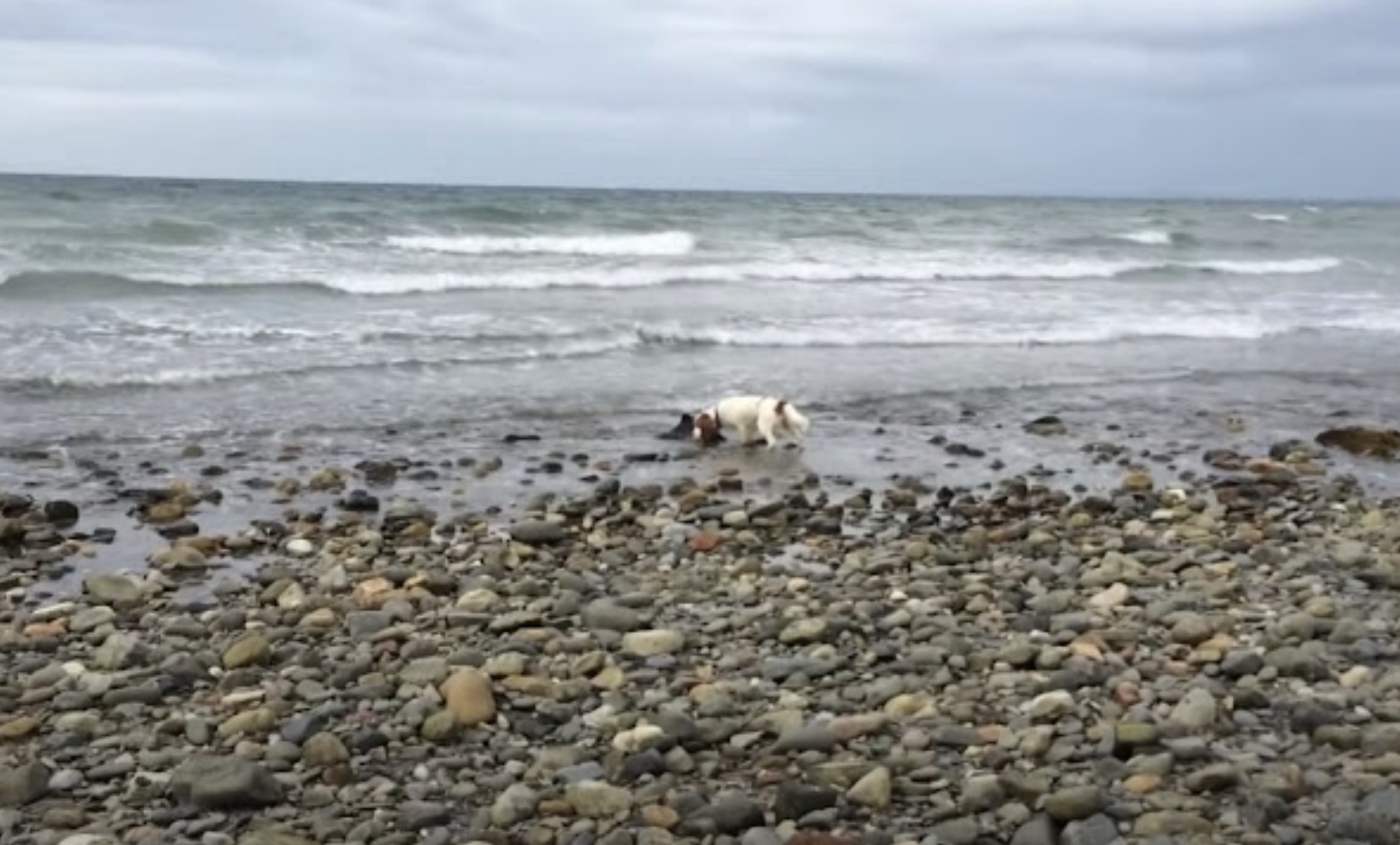 "I was stood taking pictures and videos of the scenery when Leia started to make a right old fuss," Rich explained. "She kept coming up to me, barking and nudging me, she must have smelt the dolphin from a mile off."
The owner immediately realized something is wrong, so he went to investigate. Soon after, he came across the helpless marine creature. Rich initially thought the tiny creature was a baby shark, but then he realized it is a dolphin. Anyway, the rushed to help it to get back into the sea.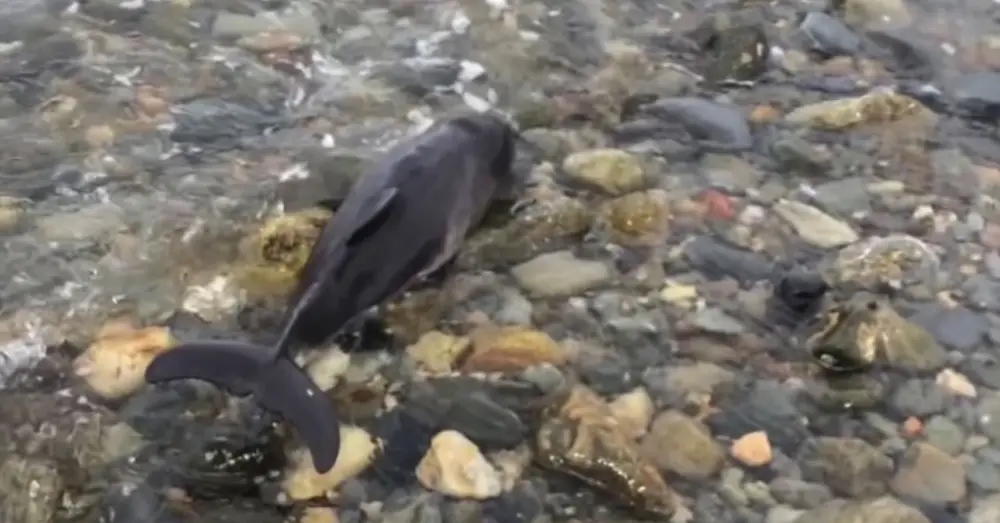 "At first I thought it was a baby shark, it was only about one and half foot but on a closer inspection I could see the blow hole on top of his head and realised it was a dolphin," the man said. "So, I lifted him gently under the belly and popped him back amongst the waves and he swam away into deeper water."
After helping the baby dolphin, Rich and Leia remained on the beach for nearly an hour to make sure the mammal won't get beached again.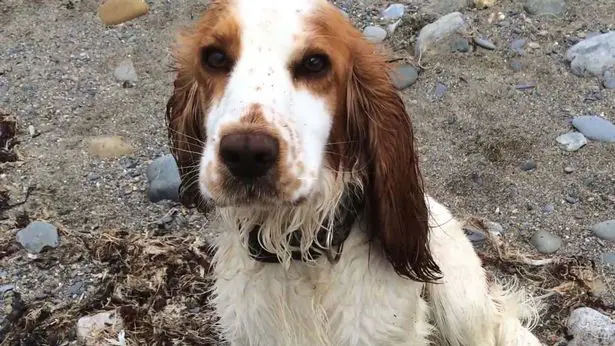 I combed the beach for a while afterwards and stayed for an hour or so to make sure he made it back out to sea," said Rich who credits his clever dog for saving the marine creature's life. "She is a very intelligent dog, more intelligent than most," he said.
You can watch the quick-thinking rescue here: