A true friend is always there to get your back and lift you spirits, but no one is happier than this extremely cute gecko around a friend. Although extremely territorial creatures, it is extremely hard to believe that a gecko can share its space with another of its kind, but as it turns out things are completely different when you're a tiny toy gecko.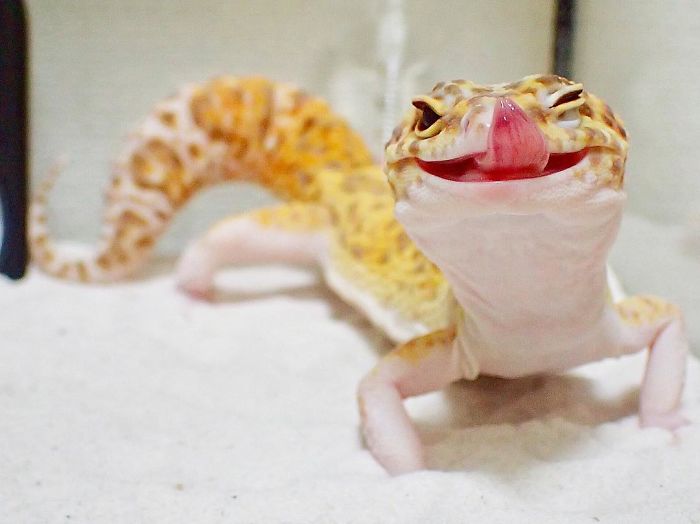 "Just look how happy this leopard gecko is with his tiny gecko toy!"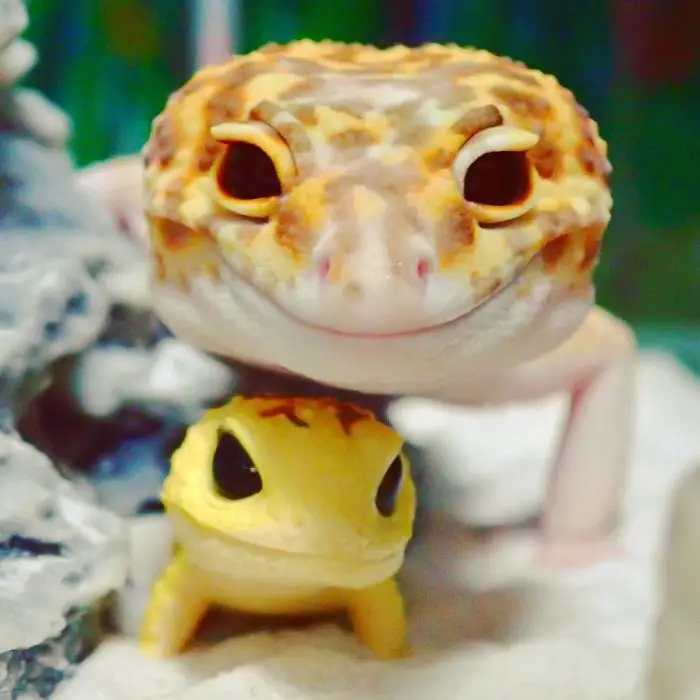 This adorable little fella can easily be called the happiest gecko, and the reason behind him being all smiles is actually his even tinies friend. Although we all know that lizards can't actually smile, this gecko proves we're all wrong. And for this very reason, he went viral online years ago for his happiness. Everyone meet Kohaku!
 

View this post on Instagram

 
Kohaku made waves on social media a few years ago, when a couple of snaps showed him sitting next to his mini-me version – a tiny toy gecko. But for the cute lizard didn't matter his very best friend was just a toy, because he looks happier than ever in its presence.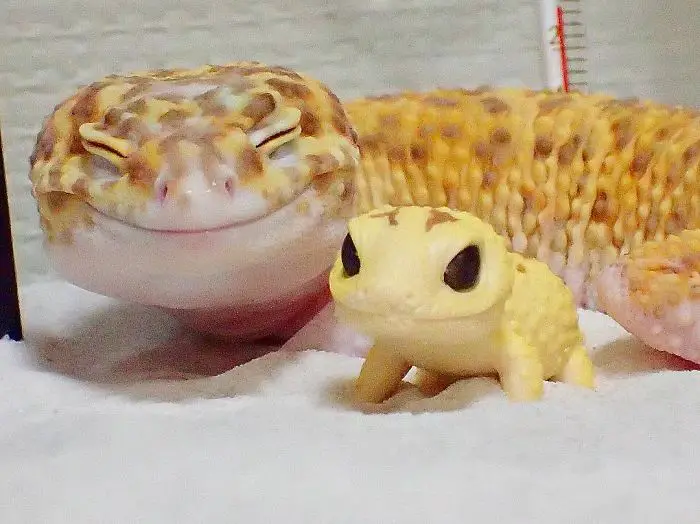 Although extremely cute – just like any other unlikely friendship – this relationship comes as a surprise, because the leopard geckos are known as extremely territorial lizards. But for Kohaku, having Chinmari – how the toy is named – around him, is a reason of constant happiness!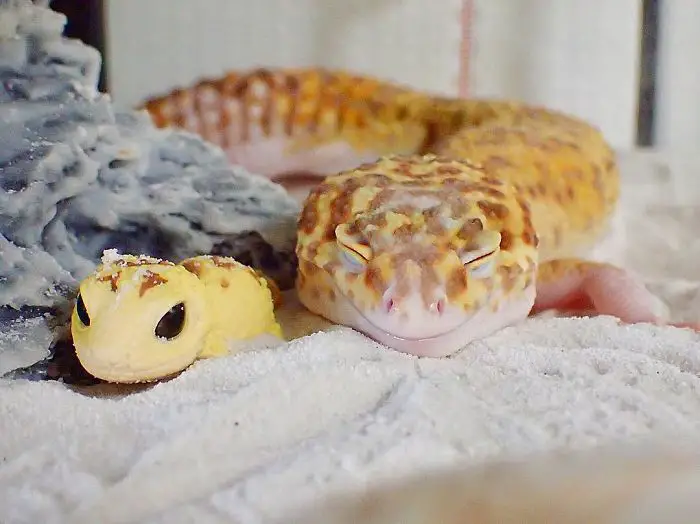 Since such a great friendship couldn't go unnoticed, Kohaku and Chinmari gained themselves quite a reputation online, where thousands of people follow them. The pair has roughly 38,000 follower on Instagram! So if you're looking for something to cheer you up, then follow them!