A month after the destructive earthquake in Turkey, a Doberman named Sila and her three newborn puppies were rescued from the debris of a building in the southern province of Hatay. Despite the owner's previous attempts to get help from local rescue teams, it took 28 days for the four dogs to be pulled out of the rubble. Kadir Keyifli, Sila's owner, expressed his gratitude for the rescue.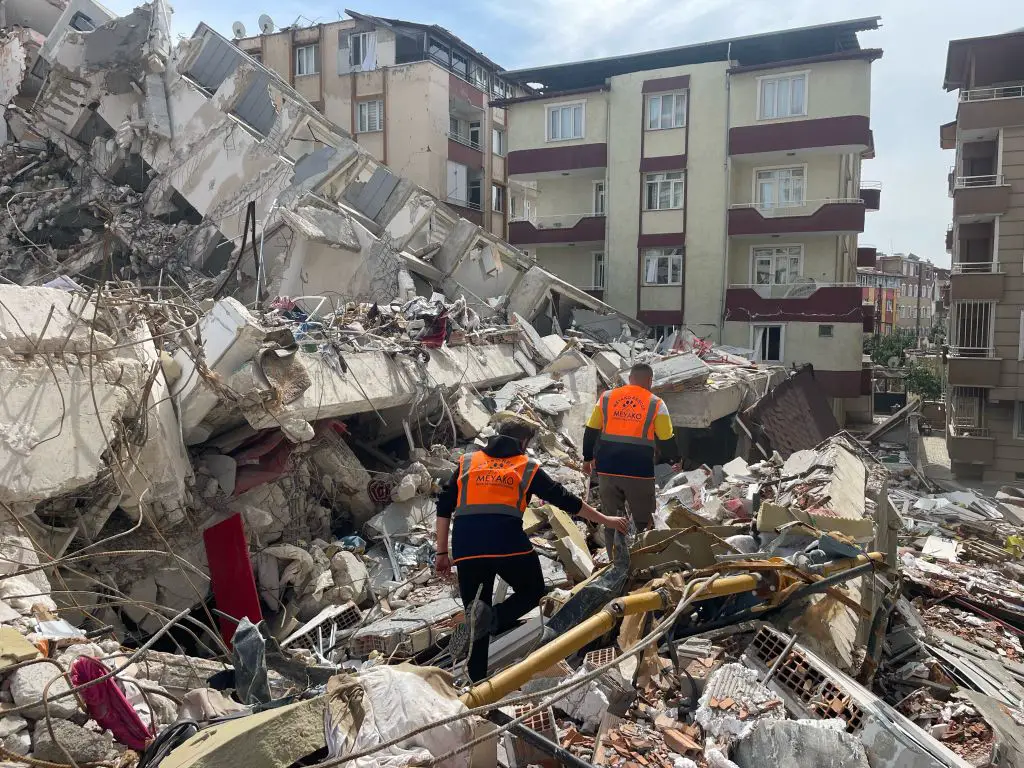 On Monday, a local animal rescue team came to the rescue. They worked for hours until they were able to reach the basement where she was trapped. Once they arrived, they were surprised to see that not only had Sila survived for 28 days, but she had also given birth to three puppies.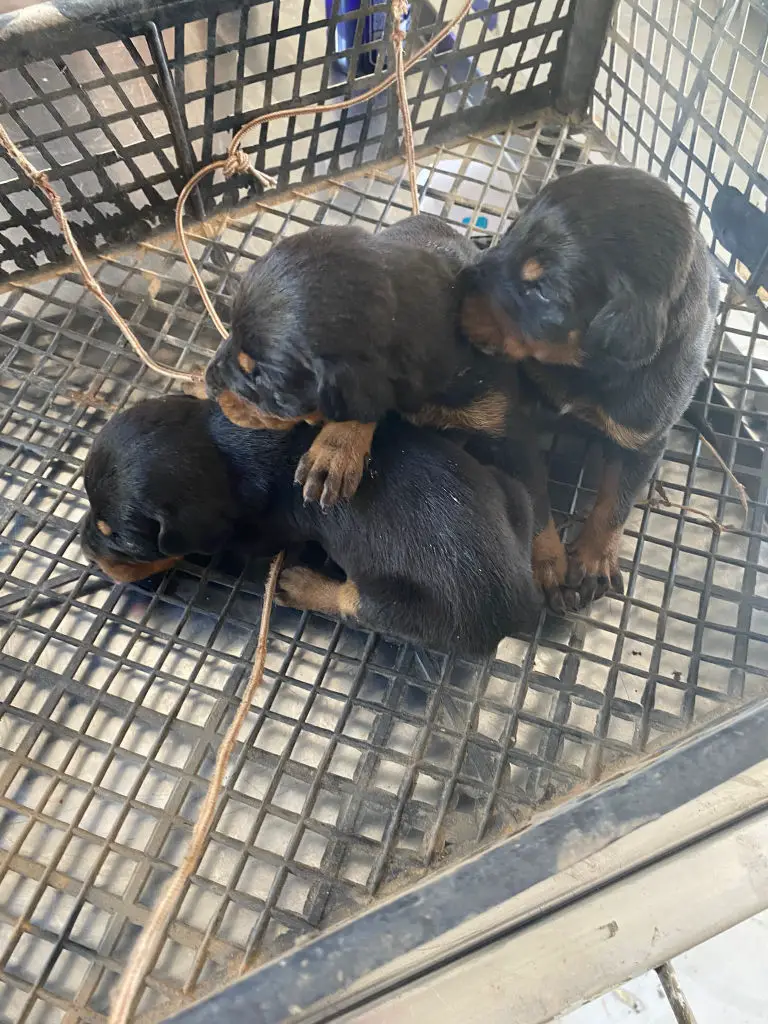 "What did you drink here?," the rescuers can be heard saying. "What did you eat? Did you give birth to three of them?"
The workers were observed navigating a narrow opening in the rubble before breaking through a door to access the basement room, which seemed to have endured minimal damage.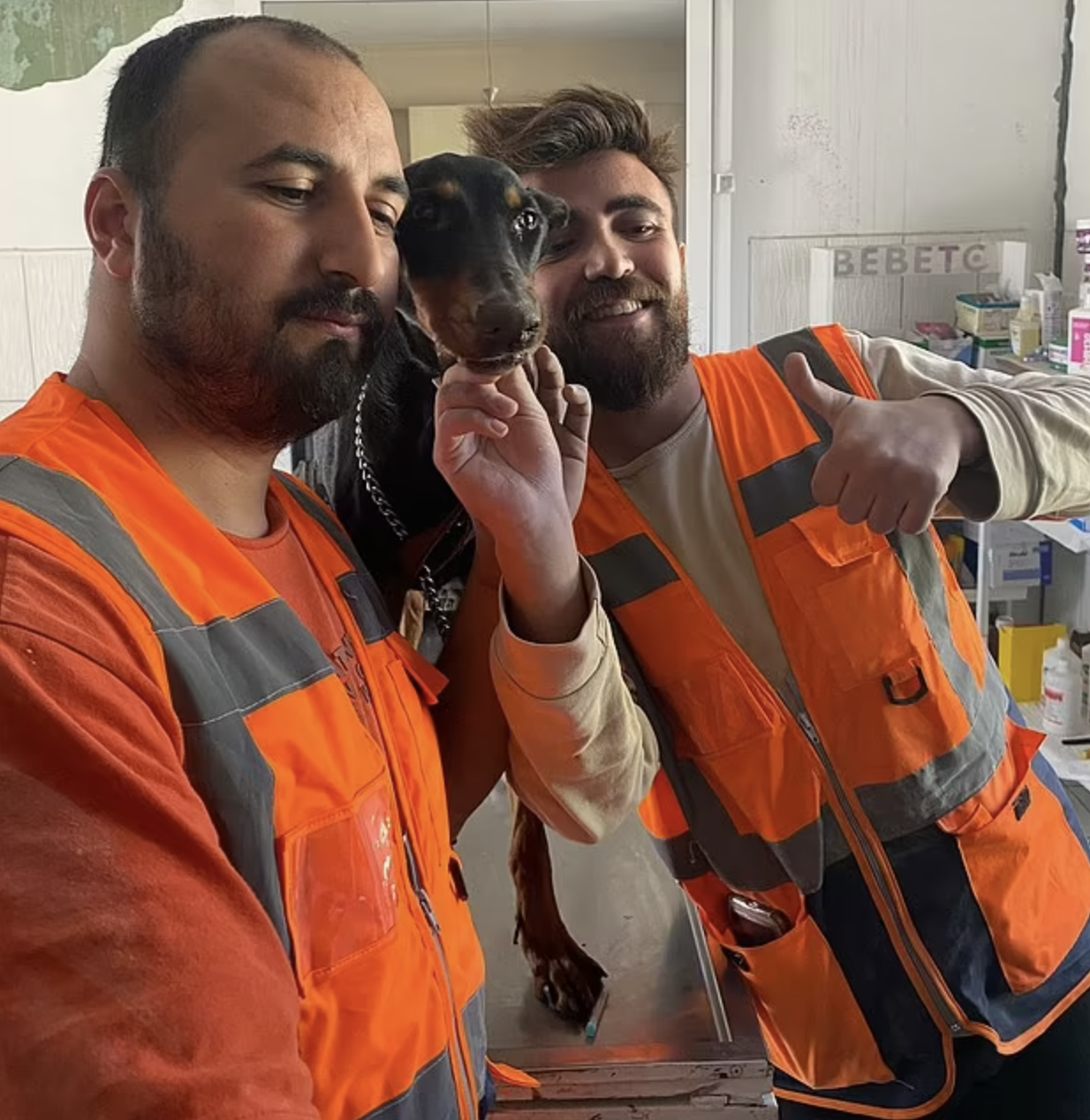 Meyako shared a video in which Keyifli expressed his relief, saying, "My dogs are coming out after one month. Thank God." He also mentioned that Sila survived and gave birth because of a large bag of dog food that was left in the basement. Sila and her puppies were then transported to Adana, a nearby city, for medical attention.
Video of the rescue below:
Sila and her puppies' miraculous survival is not the only uplifting animal story to emerge from the disaster. A Husky named Aleks was also rescued 22 days after the earthquakes.
The earthquakes that struck Turkey and Syria were devastating, and the loss of life is unfathomable. Nevertheless, accounts like these provide a ray of hope in the aftermath of this tragedy.