When wildlife photographer Dhritiman Mukherjee, paid a visit to India's National Chambal Gharial Wildlife Sanctuary, he hoped to catch some nice shoots of this unique crocodile species, but he got more than he bargained for.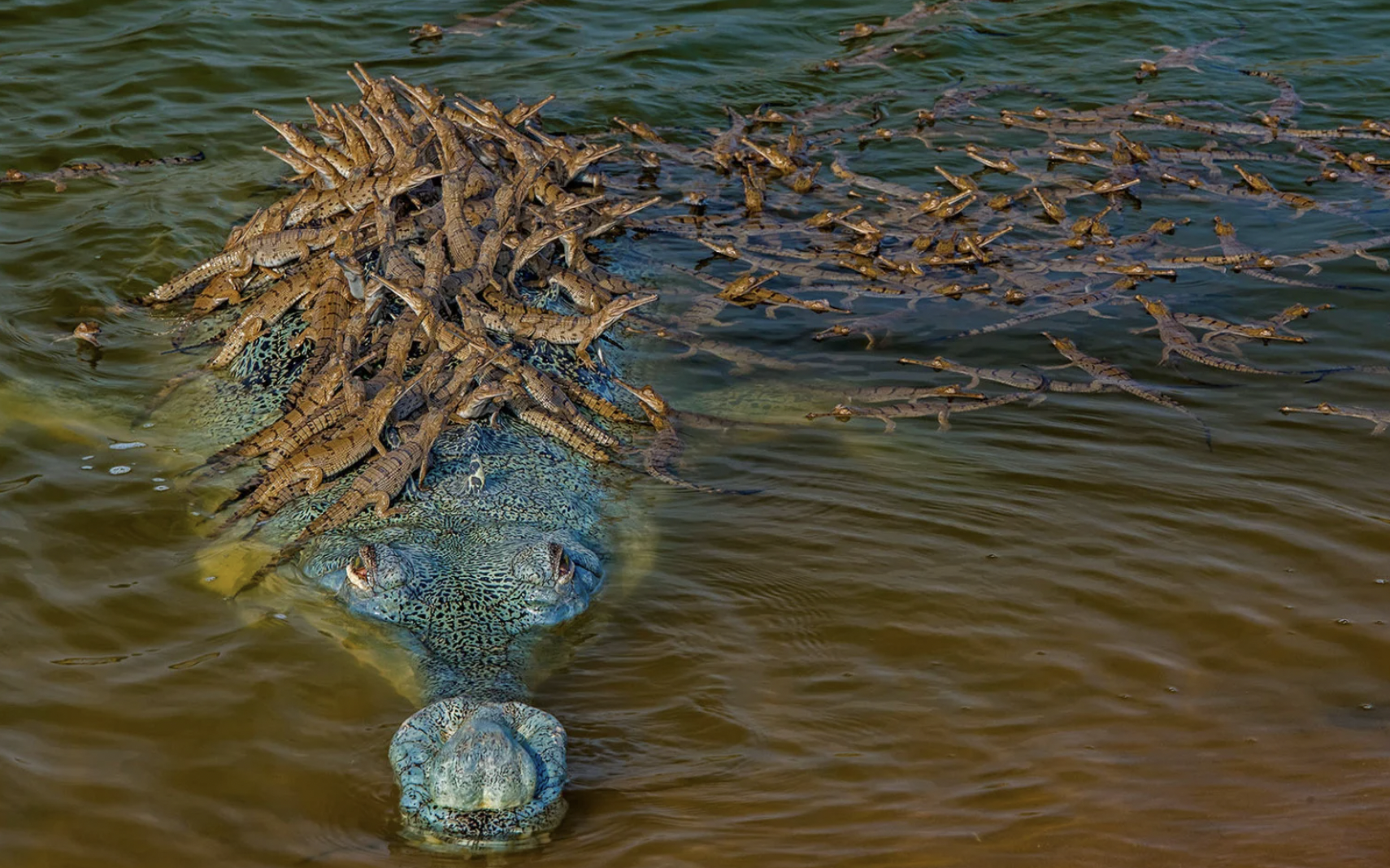 The award winning photographer with over 25 years experience on the field, went to this place to have a glimpse of the gharial – a critically endangered crocodile. These ancient reptiles posses a very long snout which is perfectly adapted to help them catch fish. These giants – that can measure 19ft long on average – once roamed nearly all major rivers in South Asia, but unfortunately now there are less than 650 individuals left, according to the IUCN Red List.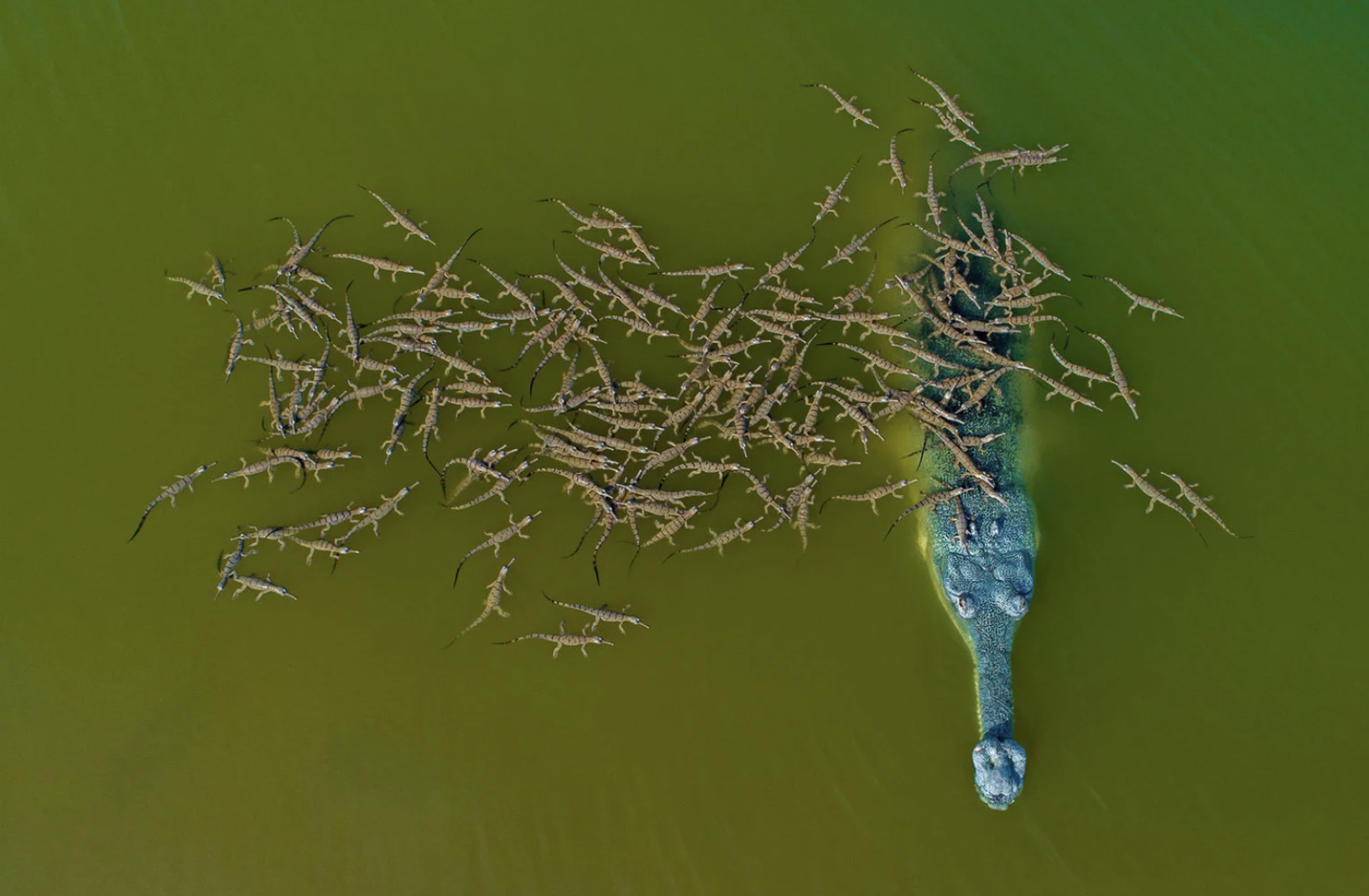 But for Mukherjee it was a dream come true as he managed to capture on camera a large gharial male who was looking after his over one hundred babies. Upon the rare encounter resulted some once-in-a-lifetime photos, showing the proud crocodile dad giving his offsprings a piggyback while crossing the Chambal River.
"Generally, one male mates with eight or nine females and so the male alone guards the babies of all females he mates with," the photographer explained to THE DODO. "This was a big mature male, 16-17′, quite known [to park officials] and had mated with 7-8 females. The kids you see on his back are from multiple females."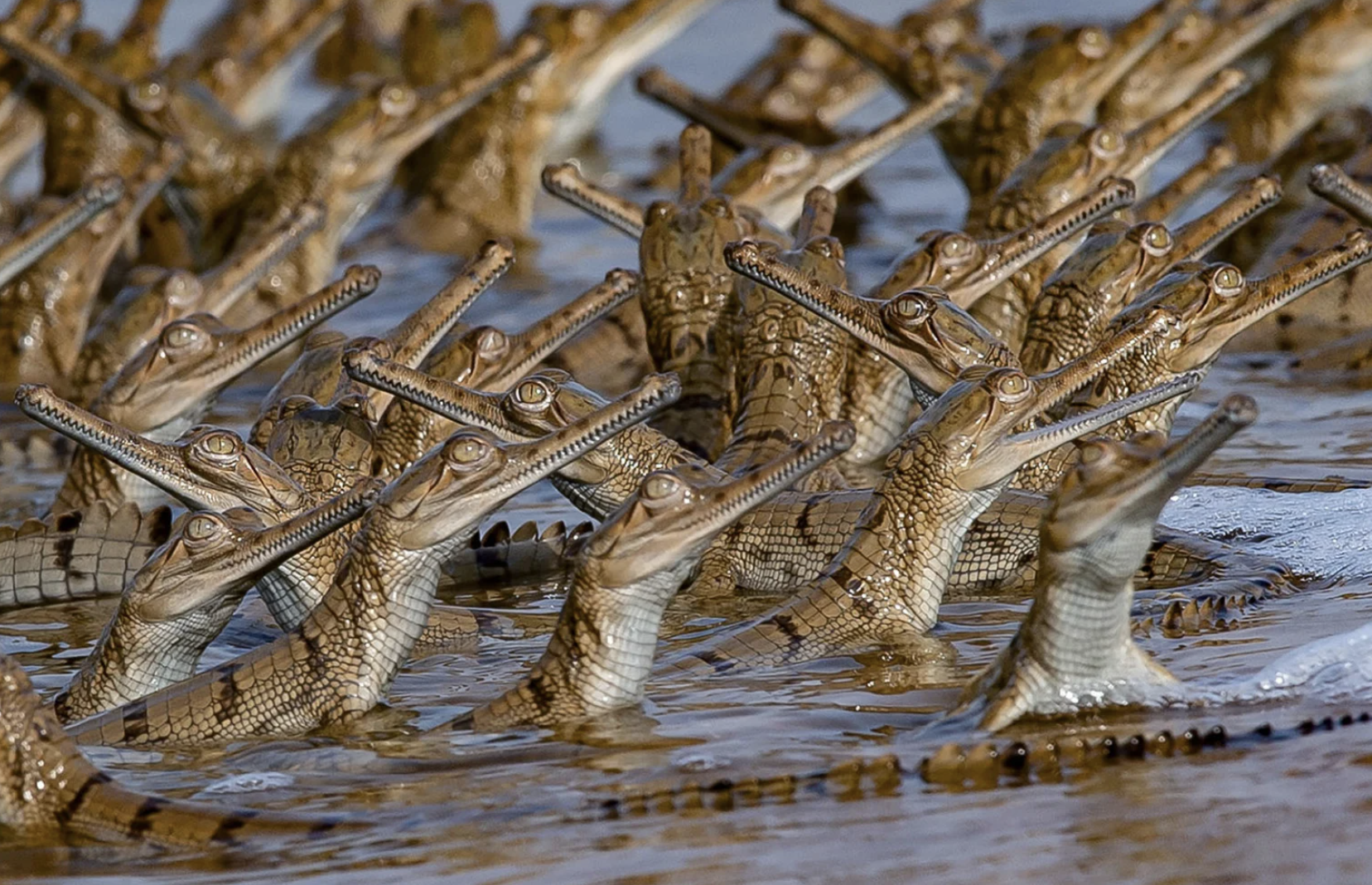 Unlikely other crocodile subspecies that use to carry their babies in their mouths, the gharials keep them safe by carrying them on their backs. Although incredible shy for such a large creature, the gharial is extremely protective when comes to his babies.
"I found he was super protective and of course aggressive if someone came too close to them," Mukherjee said. "The male always stays close to the babies for 24 hours. Sometimes the babies lay on their father's back."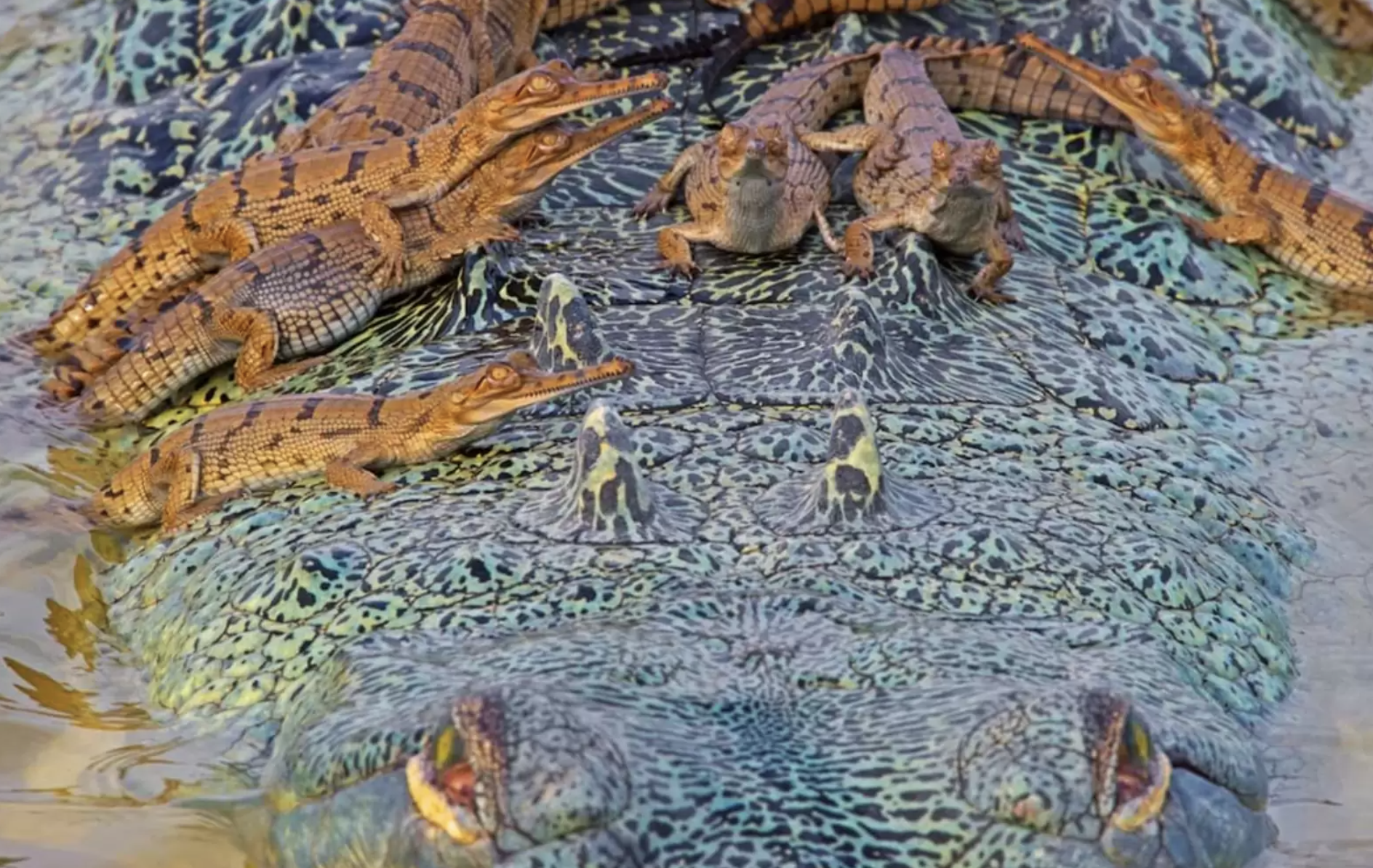 Mukherjee hopes enough efforts will be made to conserve this species, as many others. The gharial is critically endangered species [it still is]," the photographer told PetaPixel. "But in the last few years, their numbers have come up. Some breeding programs have taken place in the Chambal. So, that's why I selected the subject so that it gets attention from policymakers or concerned people."
For more of Dhritiman Mukherjee's work, you can follow him on Instagram.