The RSPCA's Coventry Animal Centre was bustling with activity on a hectic Saturday afternoon, as the shelter was at maximum capacity, and the entire staff was feeling overwhelmed. Despite this, they persevered, hoping for a respite. At around 4 pm, they stumbled upon an abandoned cat carrier in the middle of their driveway. According to a press release by Coventry Animal Centre's deputy manager, Dave Budd, the carrier had been left behind by an individual who had hidden until a staff member left the area, and then quickly fled after discarding the carrier. Despite the shelter's reception being open at the time, the person opted to abandon the carrier in such a surreptitious manner.
"Despite our reception being open at this time, a man appeared to hide until a member of staff walked away from the area and then ran away after dropping the carrier," Dave Budd, deputy manager of the Coventry Animal Centre said.
Upon inspection, the staff members gazed into the carrier and discovered a mother cat and her kittens, who appeared disoriented, infested with fleas, and in dire need of care. Even though the shelter was already at capacity, the staffers were unwilling to abandon the helpless family to fend for themselves. Thus, they brainstormed and came up with a plan to provide the necessary assistance. They arranged for the family to be comfortably settled in, and began administering the required care to set them on the path towards recovery.
"We cannot operate on a system where people suddenly dump animals," the manager said. "Our cattery is full and so are our foster spaces. Thankfully, one of our experienced members of staff looked after the cats on that night."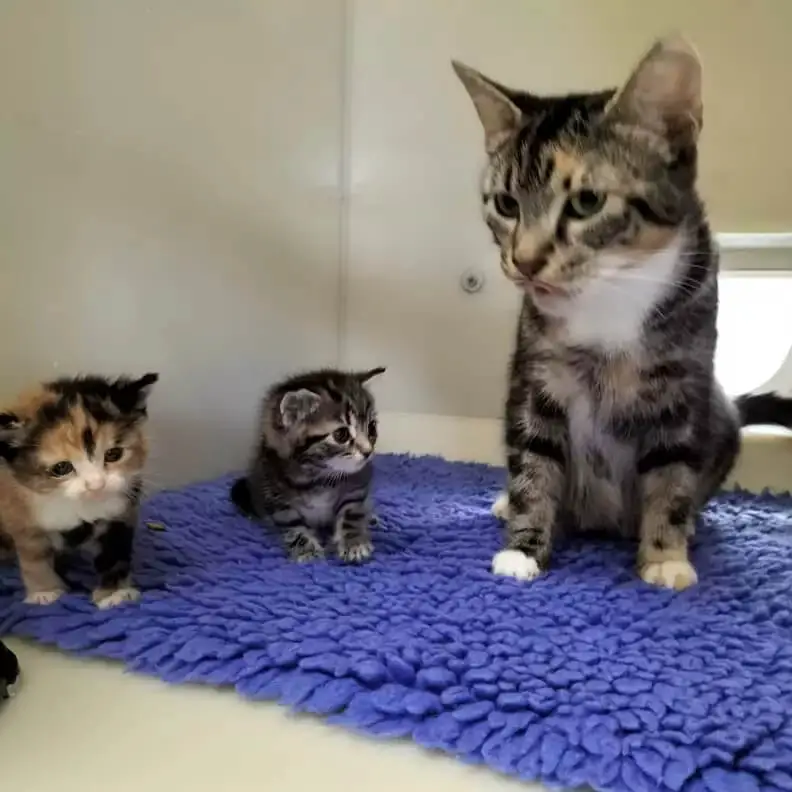 All members of the staff team collaborated to assist the newly arrived family in getting settled and started on their path to recovery by providing them with the necessary care and support. Trinity, the mother cat, was in an extremely emaciated state upon arrival, but with time, she began eating well and regaining her strength. As she warmed up to the staff members at the shelter, she grew appreciative of their hospitality and protection. In the words of Budd, "Trinity is very fond of her kittens and rarely lets them stray too far from her. Madison and Navey are making steady progress, despite their initial wariness towards people."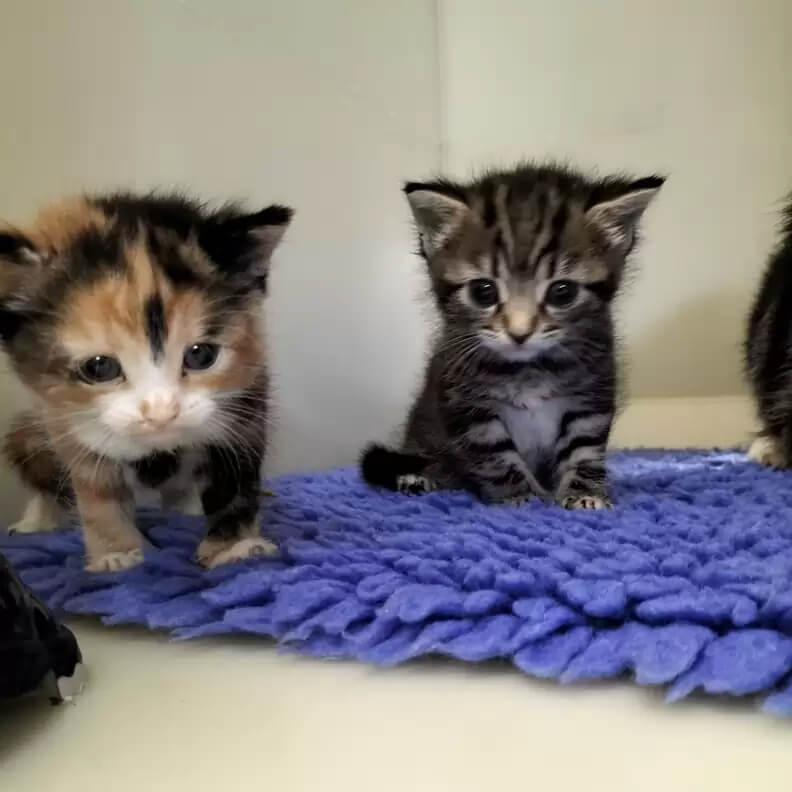 Despite being at full capacity, the shelter managed to provide Trinity and her kittens with the necessary love and care that they had been missing. As a result, the family is on their way a full recovery. Once they have achieved complete health, they will be ready to find their forever homes, where they will lead the joyful lives they so deserve.
"We'd like to thank everyone who has donated to help us care for this little family," Budd said. "We're incredibly grateful and we couldn't do the vital work we do without the amazing support from the local community."