Wild video footage recently captured an intense chasing between a runaway cow and two cowboys. But it didn't happened on a field – as you would expect – but on a busy highway in Oklahoma. A KOCO Sky 5 chopper turned to be at the right place at the right time, and captured the dramatic moment!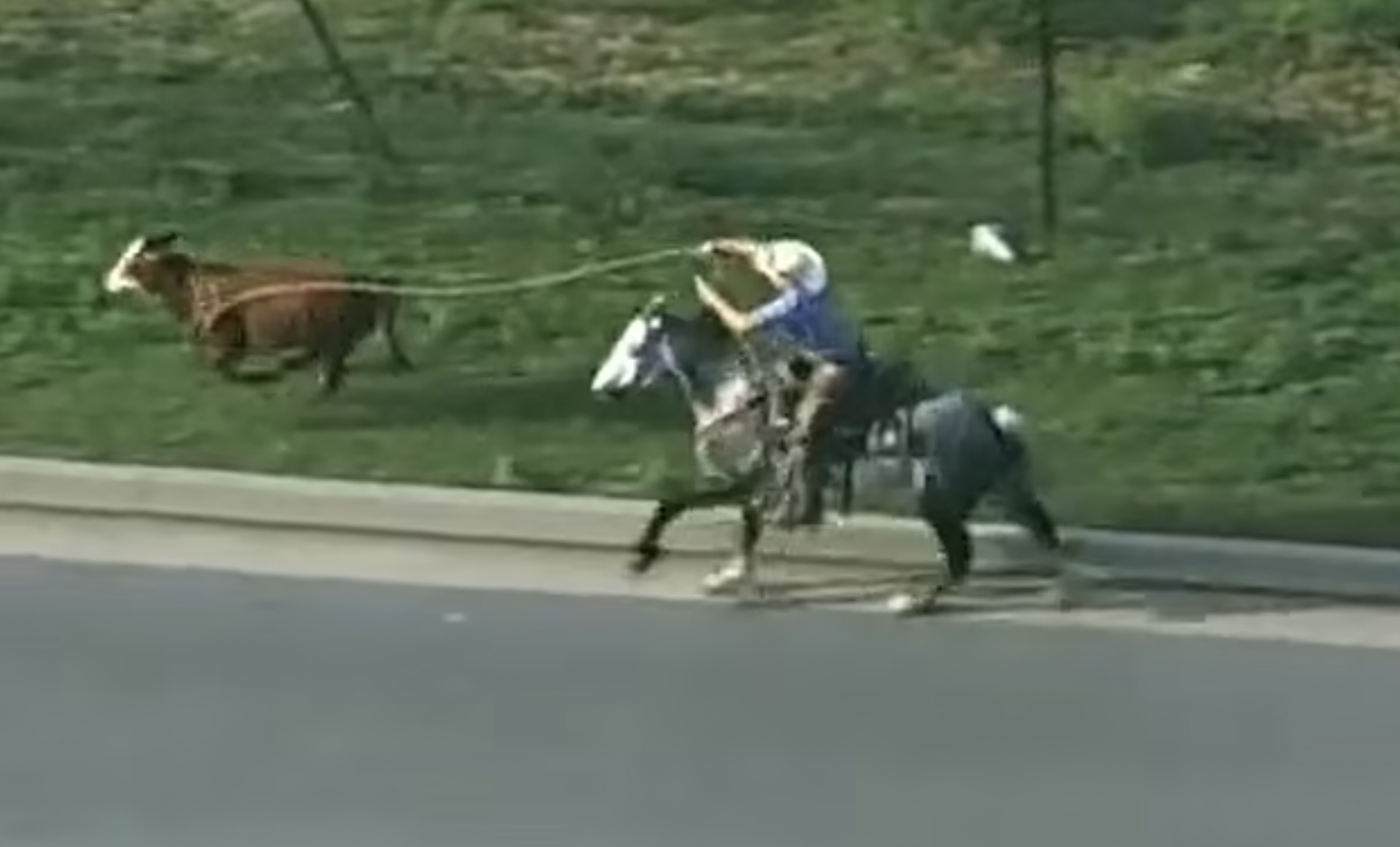 The cow escaped from a truck on Monday morning and got loose on Interstate 40 in Oklahoma City, leaving the drivers in awe. Emergency crews as well as two cowboys quickly arrived at the scene, and chased down the runaway animal.
The young animal was initially cornered by two vehicles against a fence, but it wasn't enough to stop it. Yet, a few seconds after, one of the cowboys managed to lasso the cow from his first try. But the cow was still heading to an intersection, when the second cowboy lassoed its back hinds.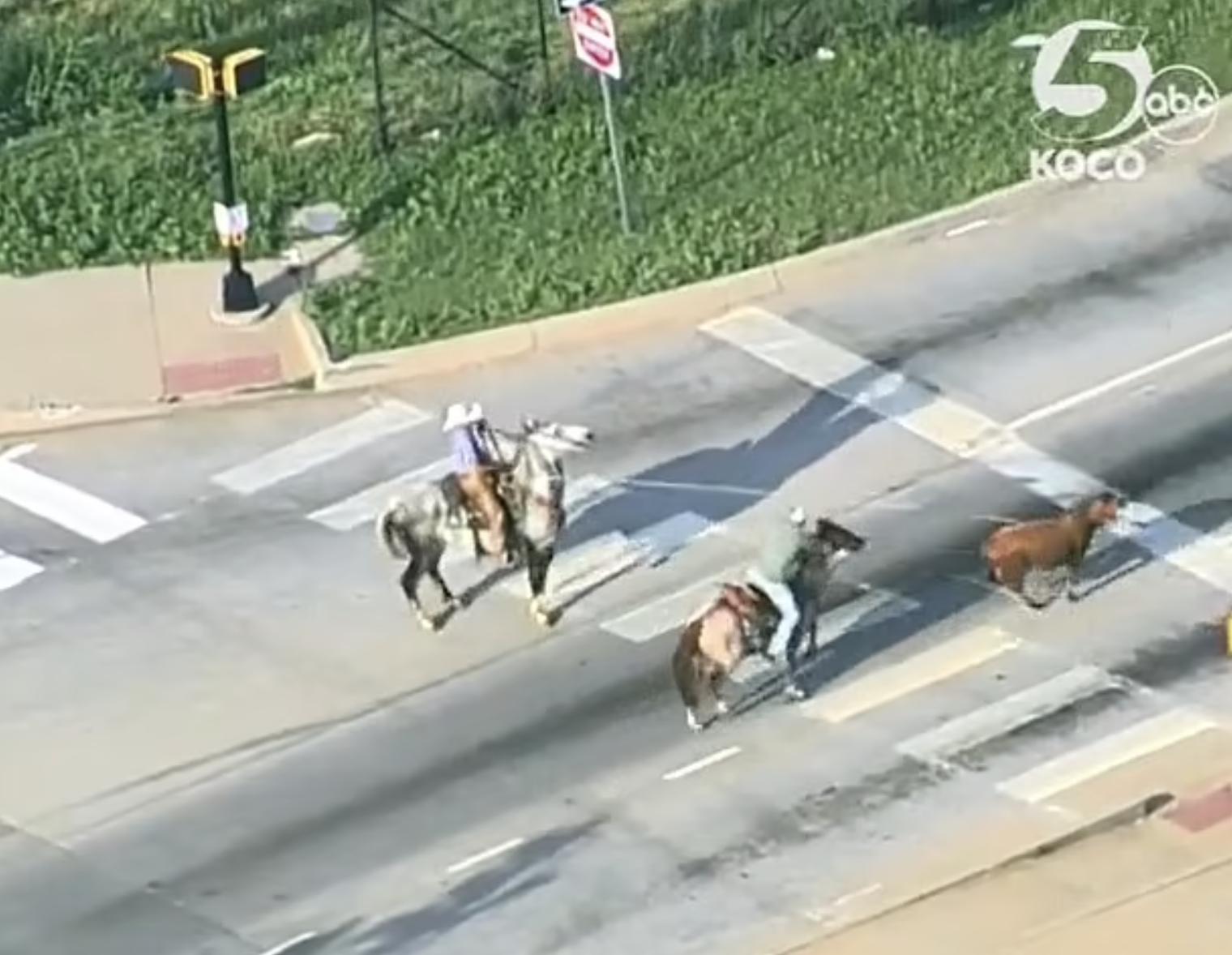 Speaking for KOCO 5 News, Blake Igert – one of the two cowboys – said he has quite an experience with wrangling cows, yet never happened to chase a cow down a highway.
COW LOOSE ON OKC HIGHWAY 🐄🤠 Sky 5 was flying over the moments when cowboys and emergency crews wrangled a cow that got loose on a busy Oklahoma City highway. https://t.co/pgZRNirP9R pic.twitter.com/NgnlgqiEEA

— koconews (@koconews) June 6, 2022
"It was a little more intense this time. We were right in the middle of traffic," Igert – a contractor for Oklahoma National Stockyards told KOCO 5. "The cows were heading right into the interstate. You got to be patient and wait for a good opportunity..you don't see this every day."
It is unclear how the cow managed to escape from the loaded vehicle, but the president of Oklahoma National Stockyards, Kelli Payne explained for Newsweek that the runaway animal was not from their stockyard. "There was a trailer load of cattle being hauled in and there was a malfunction with the back gate," she said.
Footage of the runaway cow being chased down by cowboys went viral online.
You ever seen a cow run down the highway chased by cowboys on horses with ropes?

Now you have 🤣 pic.twitter.com/to3icCVjMc

— Pomp 🌪 (@APompliano) June 6, 2022