While most of dog owners are in heaven when their pups finally perform easy tricks as "sit" or "shake hand" (after hours of hard, hard work, but that's just needless to mention), there are some dogs able make, even the hardest trick, to look so easy
A trio of dogs has recently taken tricks performing to a new different level, leaving everyone open-mouthed with their unique skill. The three clever pups became internet sensation after they recreated some snaps their owner showed them on her phone.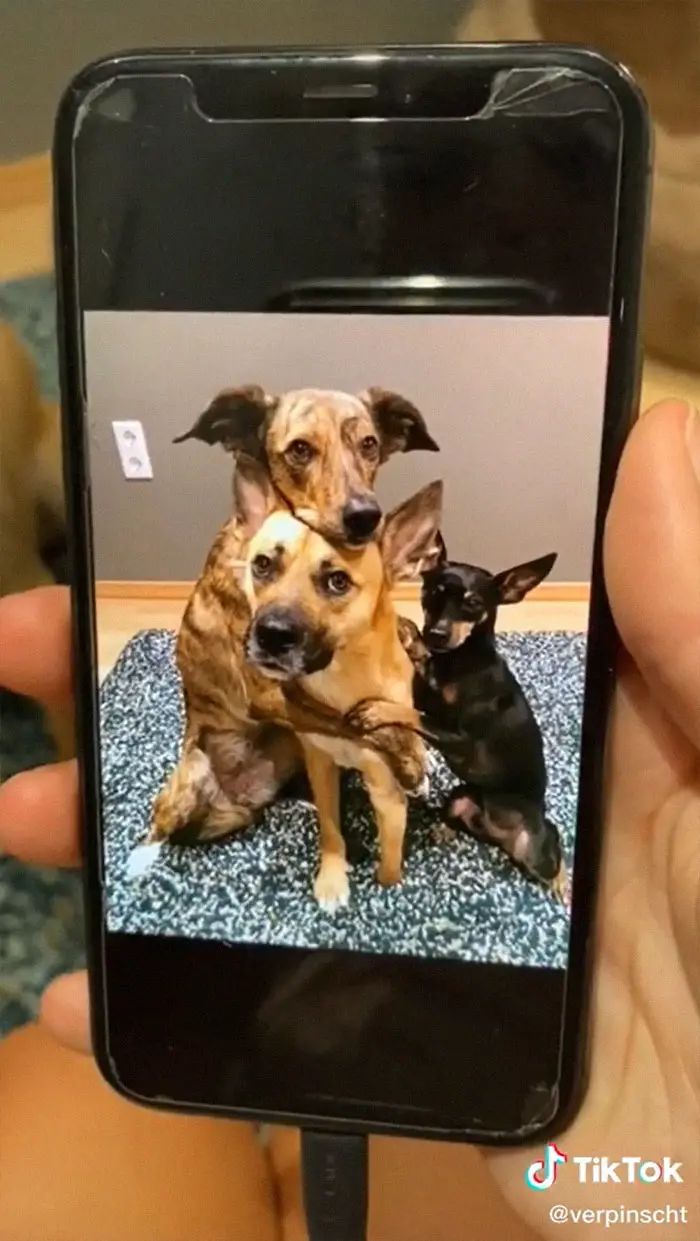 Last month, a footage of Mojo, Rana and Mateo – three cute dogs from Cologne, Germany, went viral after owners Vanessa and Rafael shared it on Tiktok. In the short footage, dog's mom apparently shows them some photos taken on her phone, and the smart dogs immediately strike poses to recreate them. The 50-seconds video gained millions of views and it is quite easy to understand why.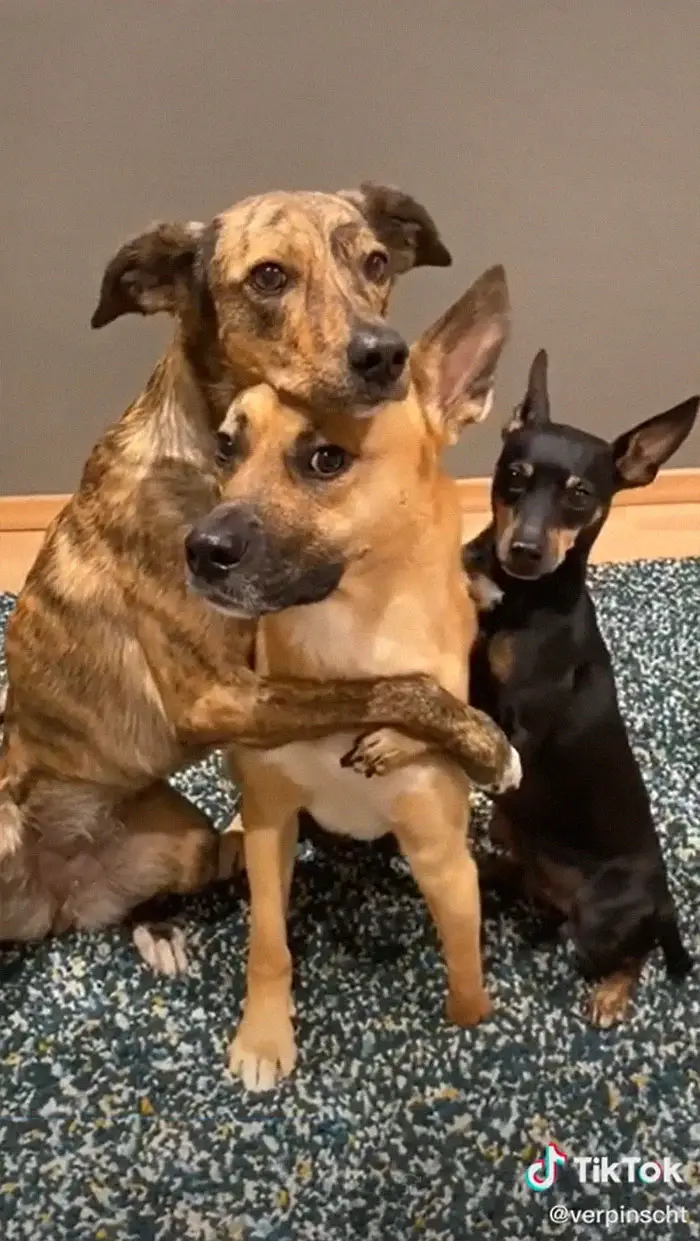 On her blog, Vanessa explains the dogs origins: "The two-legged friends – Rafael and I – have Portuguese roots. We were born and raised in Germany. Living in Germany, going to school in Germany, studying in Germany and so on. "Mojo comes from Germany… Rana, who was born in Portugal, has the southern temperament in her blood, which her mistress also brings with her. Our frugal and good-mood dog Mateo rounds off the family perfectly," the lucky owner also wrote.
Watch the now viral video, here:
These cute dogs stole everyone's heart with their incredible skills, but they're not just intelligent and talented, but also hard workers. They train almost every day, but both them and their parents see the funny part of it. "This way, the dogs do not have stress and do not have to practice too often," Vanessa shared with Bored Panda. "Of course, all three of them always get a 'delicious reward."
 

View this post on Instagram

 
Maja, Mateo, and Rana also share a very close friendship. Maybe that's why their cuddles while posing look so natural. When they don't perform tricks, the lovely trio play and have fun together. "You don't look for a second and all three are playing together," dog's parents said. "It's just super nice that the three have become a dyed-in-the-wool trio."
 

View this post on Instagram

 
You can have more of this trio's heartwarming routine by following them on Instagram and Tiktok.
(h/t: BoredPanda)