The circuses are wrong for so many reasons. Poor wild animals that supposed to freely roam in the wild are forced to perform tricks with the purpose of entertaining people. Toshka had also been through such a terrible experience. For over 25 years, this bear was part of a circus. Fortunately, after a lifetime in cage, Toshka was finally rescued and the way he takes advantage of the moment is truly heartwarming.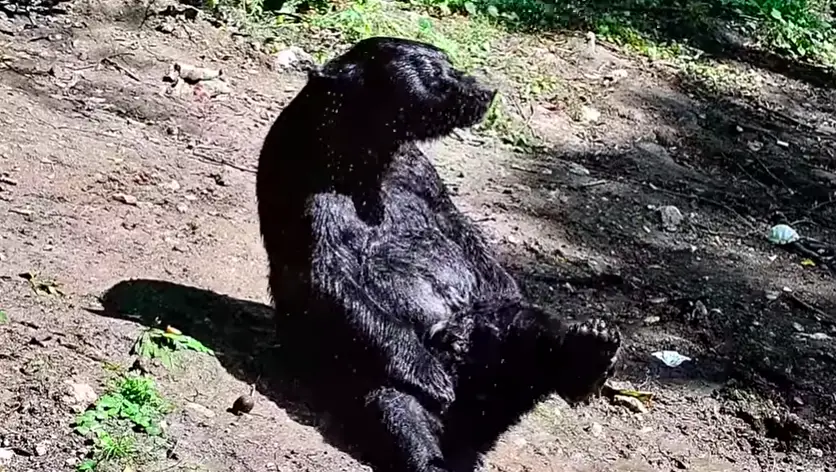 Shortly after rescue, the bear was taken to a sanctuary in Satanov, Ukraine – a beautiful place where he finally gets the chance to live peacefully for the rest of his life. A life that Toshka is apparently fully enjoying. Nevertheless, it wasn't like this from the beginning. A few days after he arrived at the sanctuary, the poor bear was so scared he stayed hidden all day long.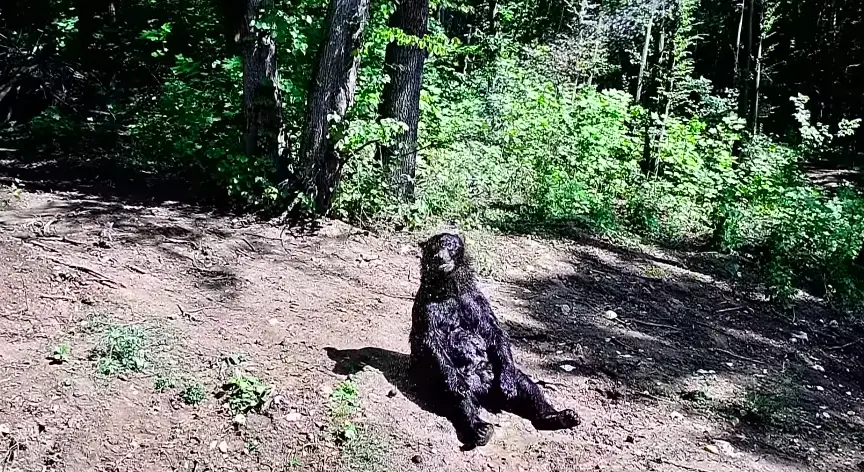 It took some time until he realized that people who surround him now have only good intention, but when that moment came, Toshka revealed who really is – a friendly, gentle giant. "Toshka was very afraid of people: he didn't leave the bushes for two weeks," a volunteer at the sanctuary said. "Most of his life he was a circus bear, but now he's here for rehabilitation and life support."
Now, Toshka can't get enough of the sunny days and the things he's been spoiled with. A recent footage shows him enjoying a cool shower in the sun. With the recent temperatures in Ukraine higher than 95 degrees, it is no wonder why Toshka is enjoying it so much.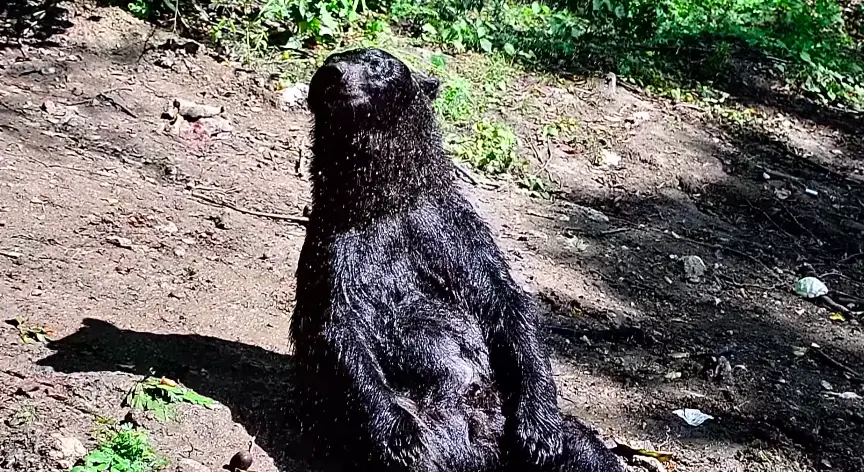 "Care and attention melted his heart," another member of the staff said."Now his favourite pastime is to shower in the sun. He takes a sitting position and is ready to sit for hours."
Watch Toshka enjoying her first shower!