If there is something we should all learn from animals, is that love and friendship know no bounds. The animal world showed us so many times that animals can form the unlikeliest bonds. Another such a great example is the beautiful story of a staffordshire bull terrier and her very best friend, a rescue magpie. A friendship that has thriven over the years and turned the two into social media stars. Everyone meet Peggy and Molly!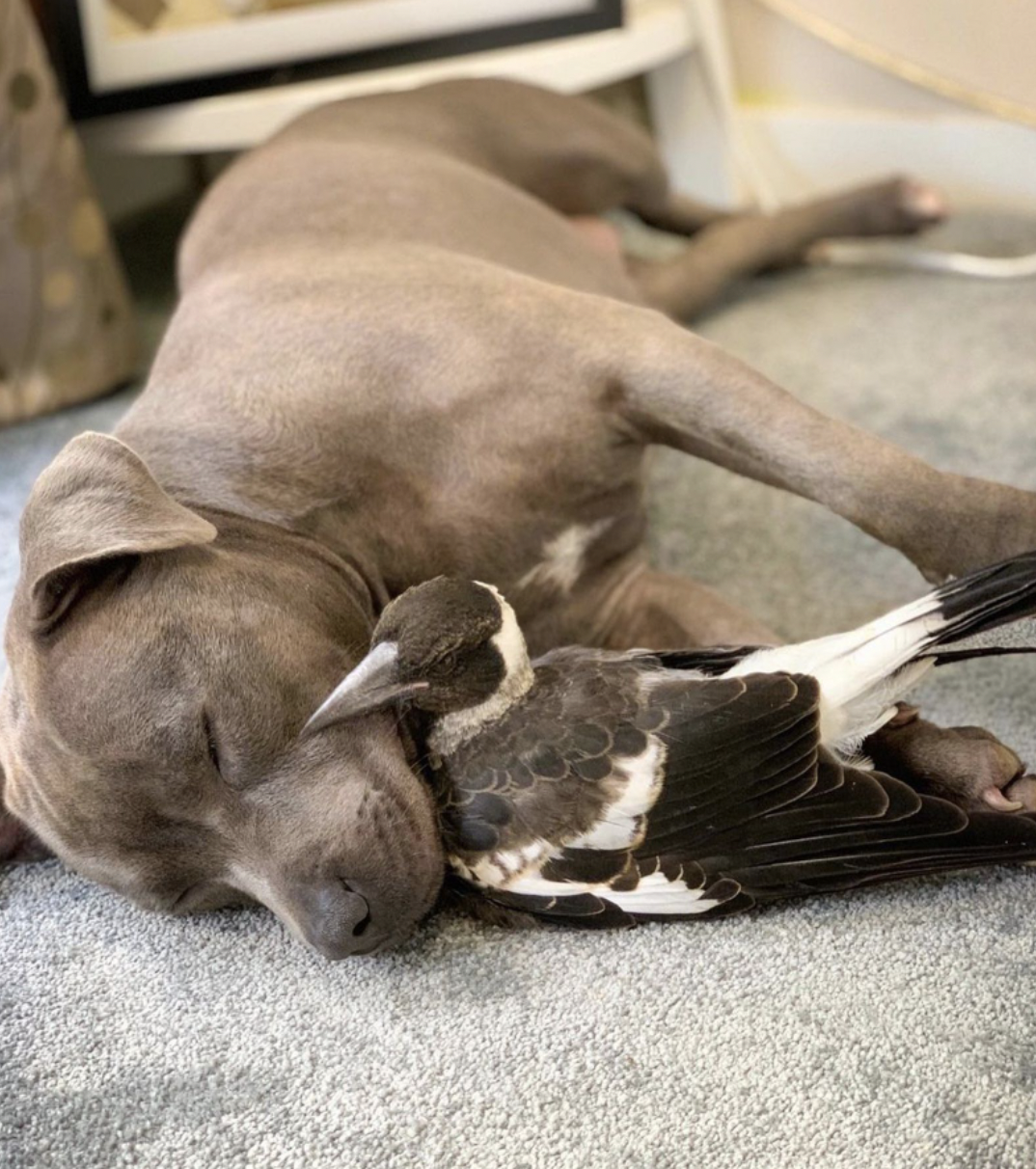 These two adorable besties have accidentally met a few years ago. Back in the day, Peggy was enjoying a walk in a dog park in Goad Coast, Australia, alongside her human parents – Juliette Wells and Reece Mortensen – when they came across this tiny magpie. Only a few weeks old baby back then, Molly was injured, and hopeless, but Peggy's parents decided to take her home and try to nurse her back to health.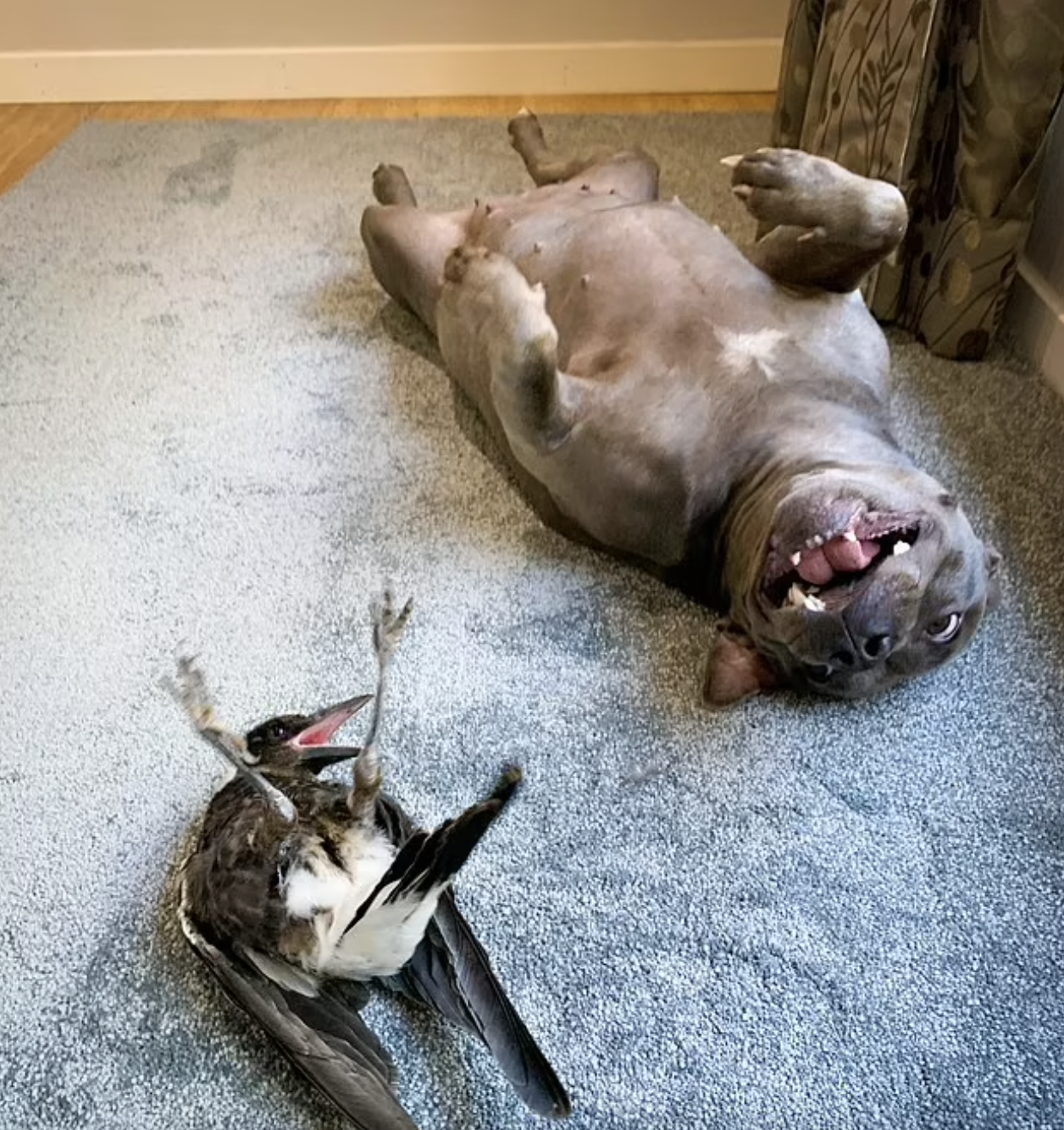 But what they initially thought to be but a small act of kindness and a rescue mission, turned into an epic friendship. Initially afraid of Molly because magpies used to tease her in the park, Peggy got more and more attached by the bird that her parents rescued. Meantime Molly fully recovered, but she still refused to leave her new 'nest.' Instead she and the dog became inseparable best friends.
"The two would lay near each other, not touching, but next to each other," Juliette said. "Then they started snuggling together and soon, they were inseparable."
 

View this post on Instagram

 
Their incredible bond kept growing and it the stronger by the day, with Peggy saving her friend's life once. "Peggy wanted to help keep this young bird alive, and produced milk to help," the mom said. ""It is very remarkable. Peggy's vets confirmed it."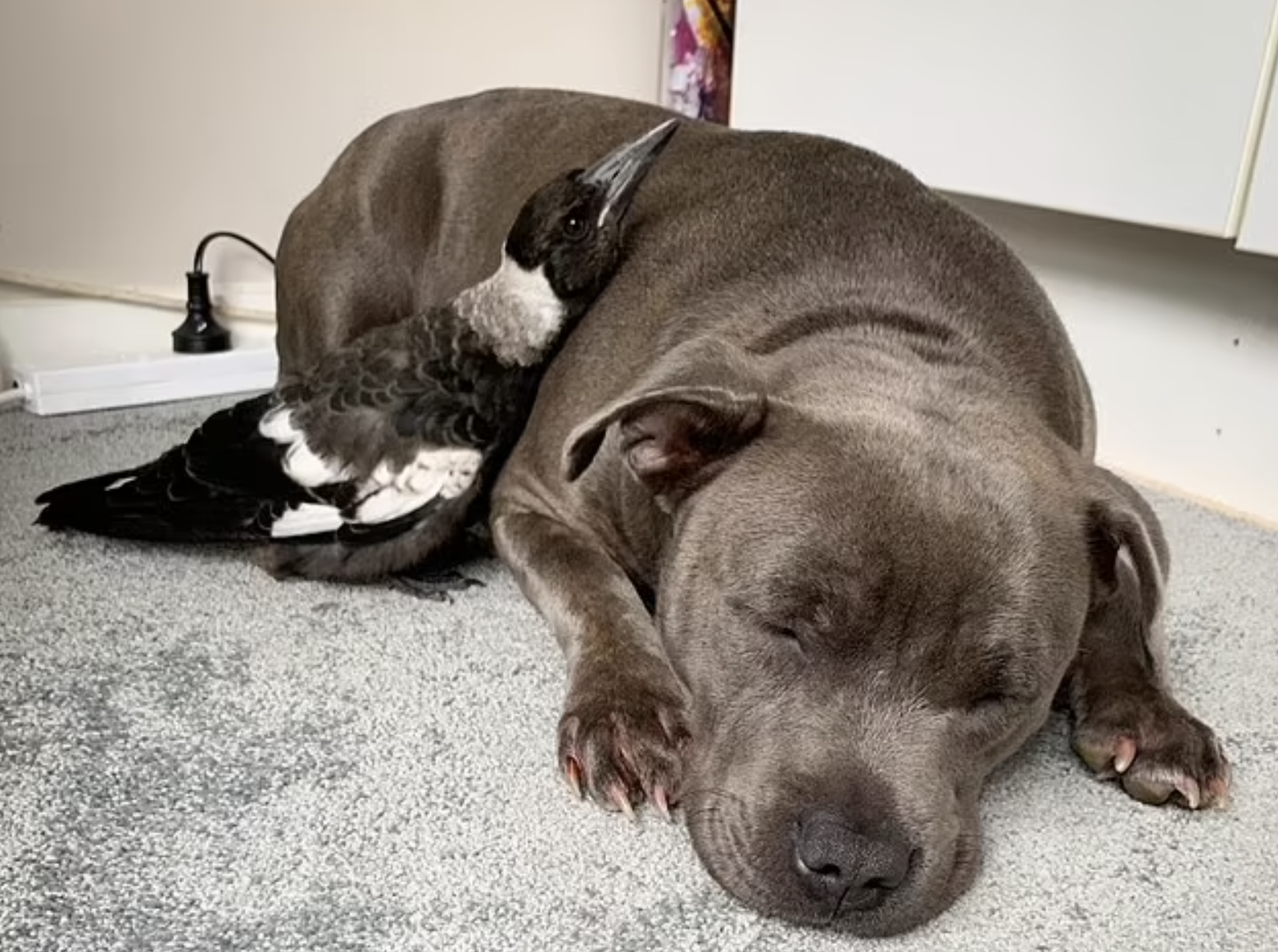 Even although the couple tried to release Molly back in the wild, as they thought it wouldn't be good for a bird to be kept inside a house, the magpie refused to leave. She might be left for a day, or two, but she always comes back.
 

View this post on Instagram

 
"I do believe Molly thinks we're her family. She has many bird friends but sometimes prefers to just hang around Peggy," said Juliette. "We always leave all the doors and windows open and have tried to get her to fly back into nature but she has no interest in leaving us….I'm so sure that Molly thinks Peggy is her mum, and Peggy thinks she is her daughter."
Recently, Peggy gave birth to a litter of five adorable puppies, and they feared that would change this friendship. But isn't anything like that. In fact, Peggy and Molly's friendship just got stronger with aunty Molly showing a lot of affection to the little puppies.
 

View this post on Instagram

 
"The thing that makes me so happy about this relationship is that they chose us," the proud mom said. "I feel grateful every day to witness their relationship changing and becoming stronger, no matter what happens. It's true love and unity, regardless of their differences."
You can follow these two adorable friends on Instagram!
h.t: Instagram|mailonline|dailypaws