A dramatic footage of a Golden Retriever scaring off a huge bear from his property has recently went viral. The video, initially shared on Facebook by Nicholas Galanin, was caught on by surveillance cameras on Sunday night.
The moment unfolded in Sitka, a small Alaskan town on the Baranof Island. A place known for its huge Alaskan coastal brown bears population – a species commonly mistaken for grizzly bears, yet a distinctive one. Those bears are much more bigger than their grizzly cousins as they can weigh up to 1,500 pounds.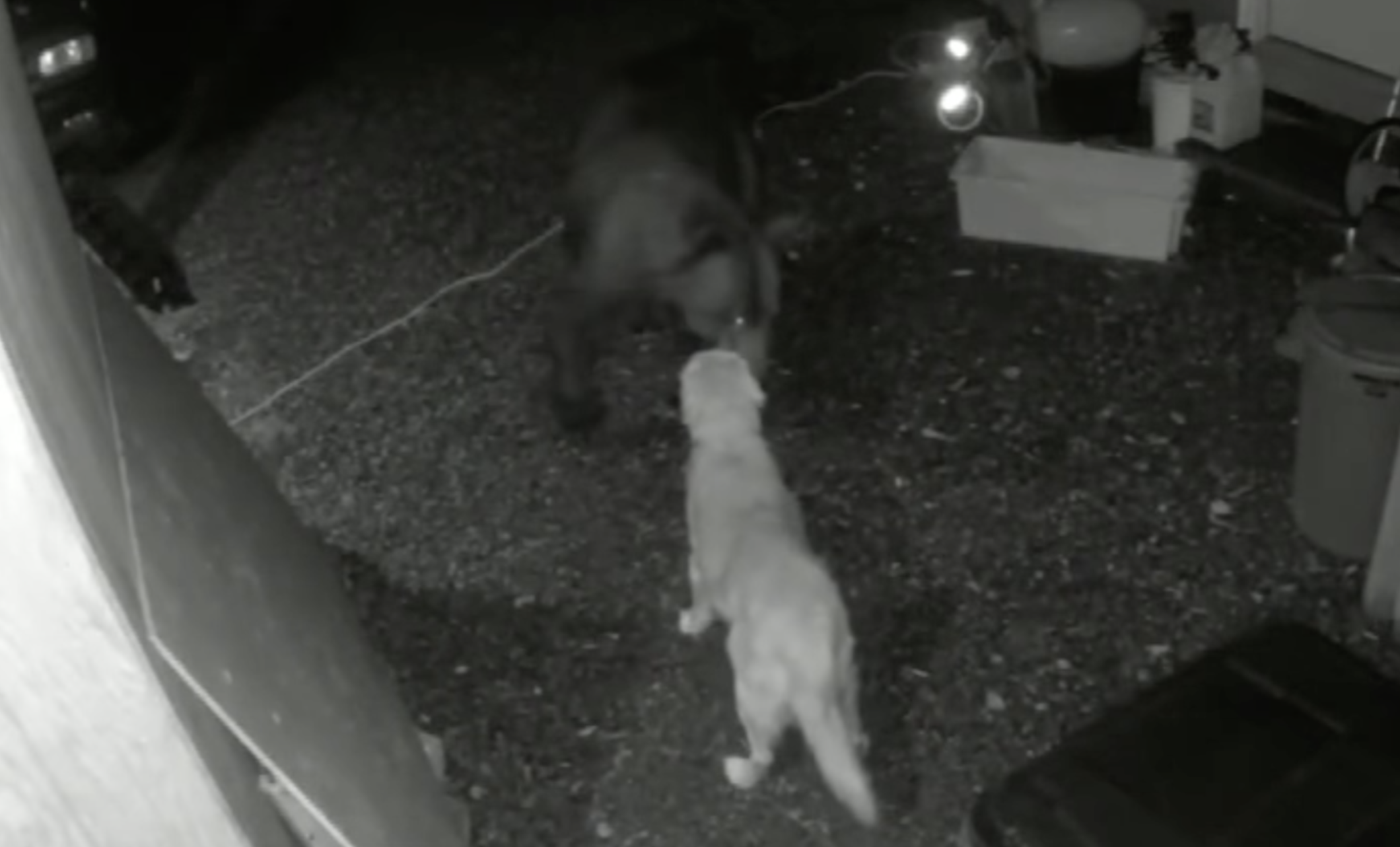 The video begins with Pretty – a 11-year-old dog – standing his ground and wagging his tail as a bear is getting closer and closer. Though the massive beast doesn't seems intimidated at all, the Golden Retriever continues to bark and stand firm on his property. The moment reaches its drama when the bear and the dog come nose-to-nose, but Pretty looks more determined than ever to defend his ground, so the wild animal eventually finds its way back in the darkness.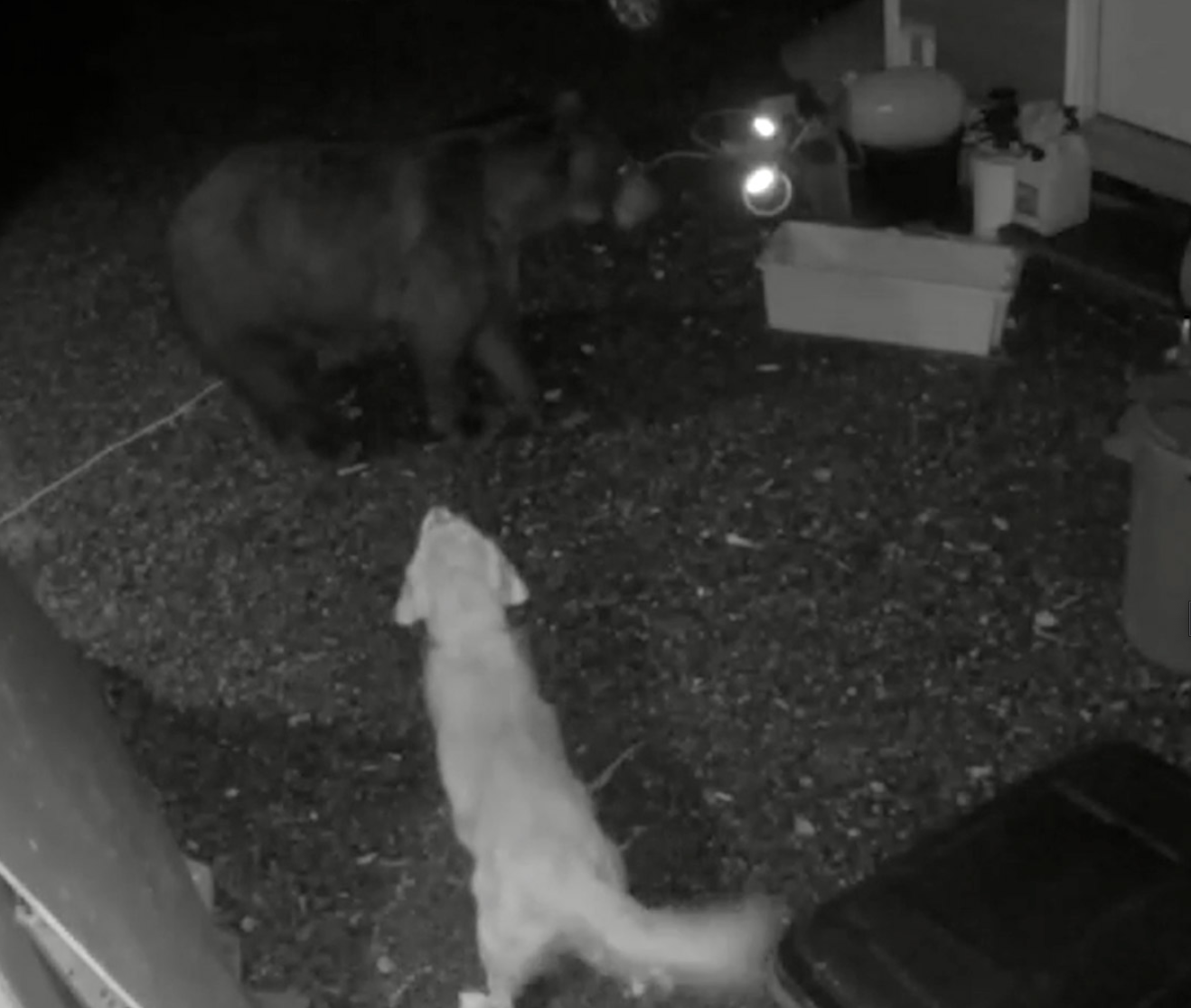 "Changing Pretty's name to Legend! He has always been a good bear dog 😳," Galanin perfectly captioned the video. Although the small town is famous for its large bear population, sights like this are not so common. "We have lots of bears, though I've never seen them engage this closely," Pretty's owner also wrote.
You can watch the dramatic scene in the video bellow: