This is the dramatic moment a very courageous mother cheetah is chasing away a hungry lion who was trying to catch her tiny cubs. The wild scene unfolded in South Africa's Maasai Mara National Reserve. Wildlife photographer, Kisemei Saruni was at the right place at the right time to capture the moment on camera.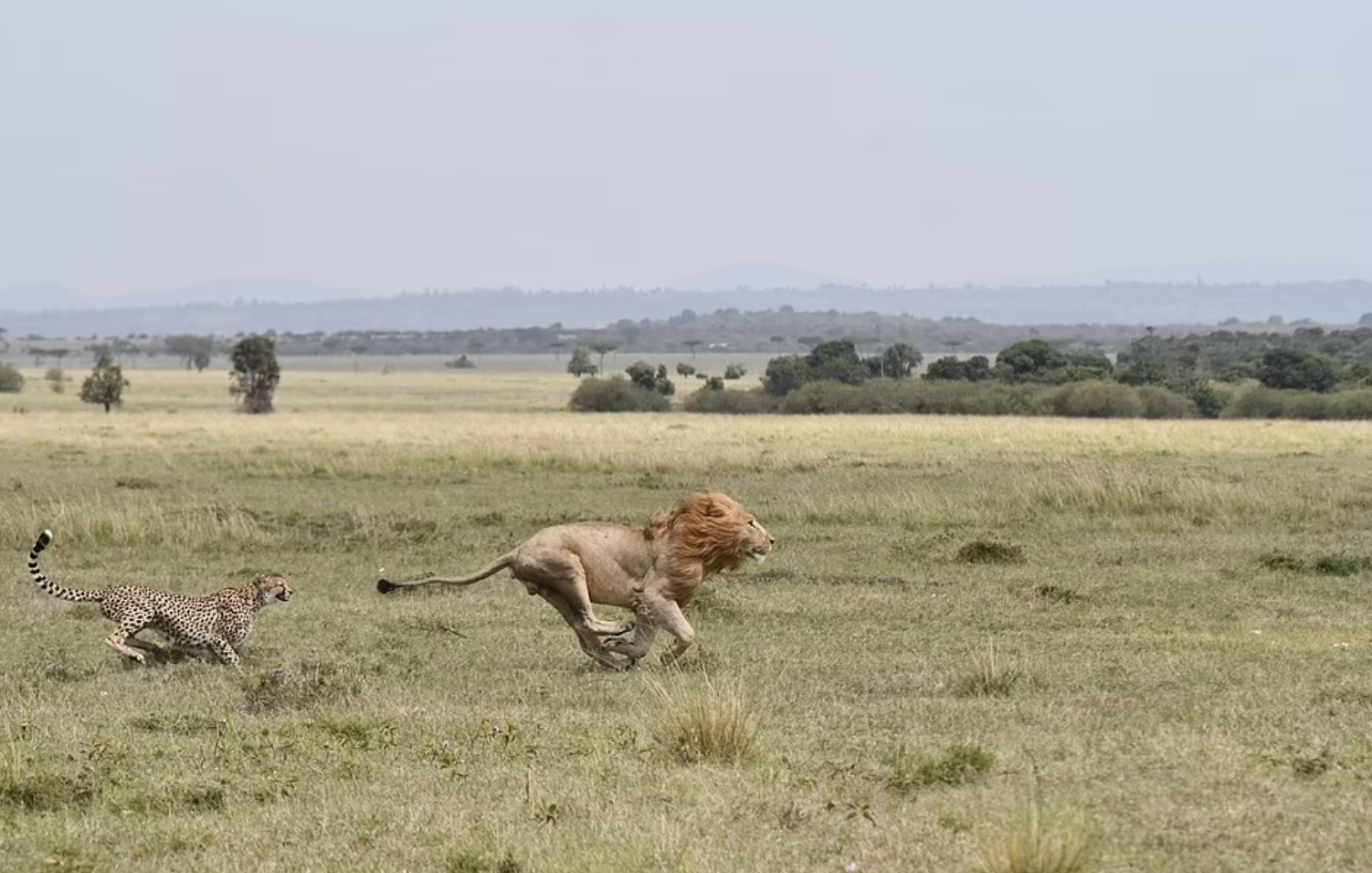 "I was on a regular drive tour while we were viewing a leopard and her cubs when a male lion came out of a bush not far from us," said the 35-year-old photographer who was less than 450 feet away from the scenes. "The lion was just casually strolling around his territory when he saw the cheetah and the cubs. The lion ran to the cubs and at first the mama cheetah surrendered and ran away, only to change her mind and chase the lion away."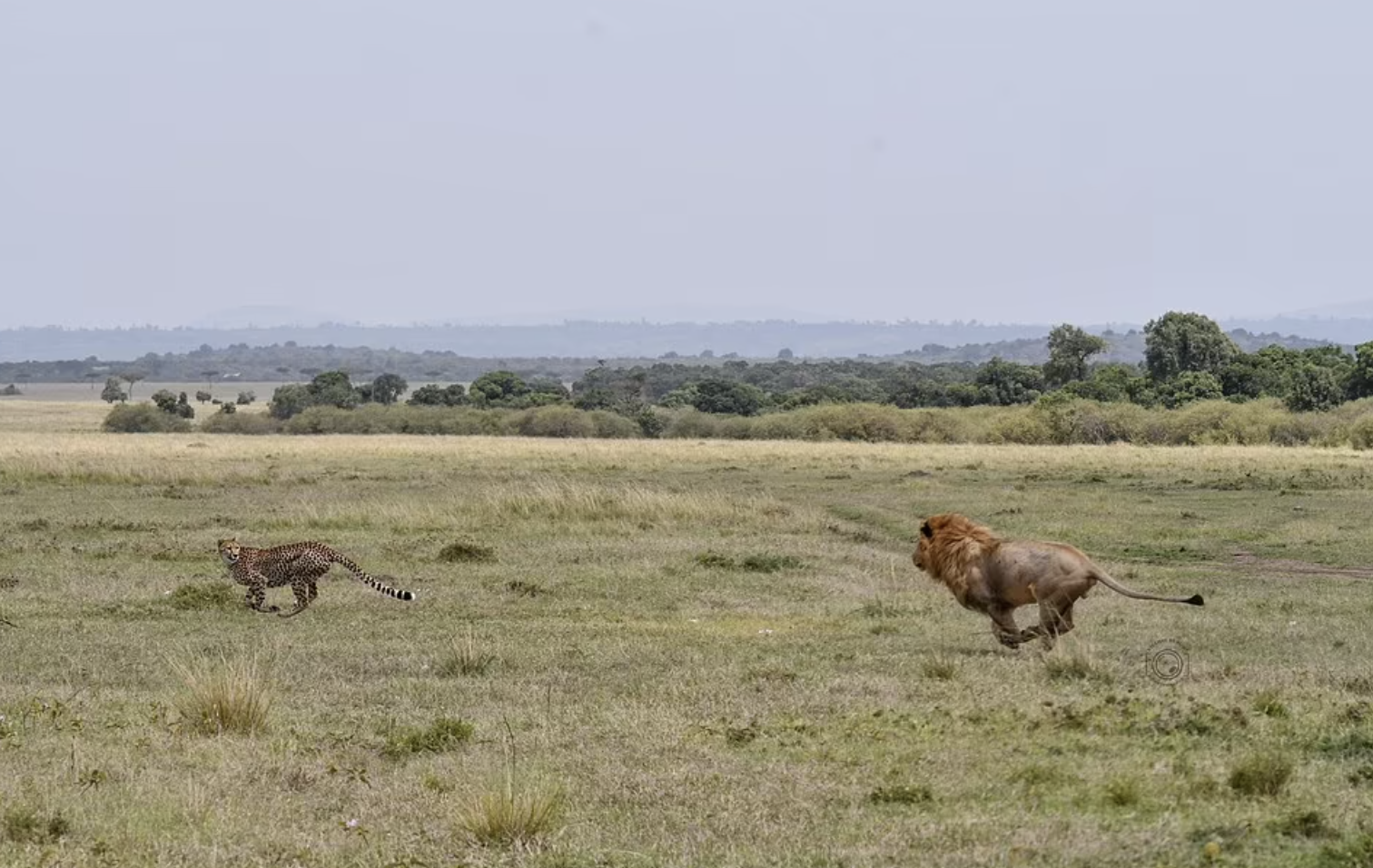 The incredible moment left Saruni stunned. The brave mother cheetah quickly turned from hunted the hunter, causing the larger lion to flee.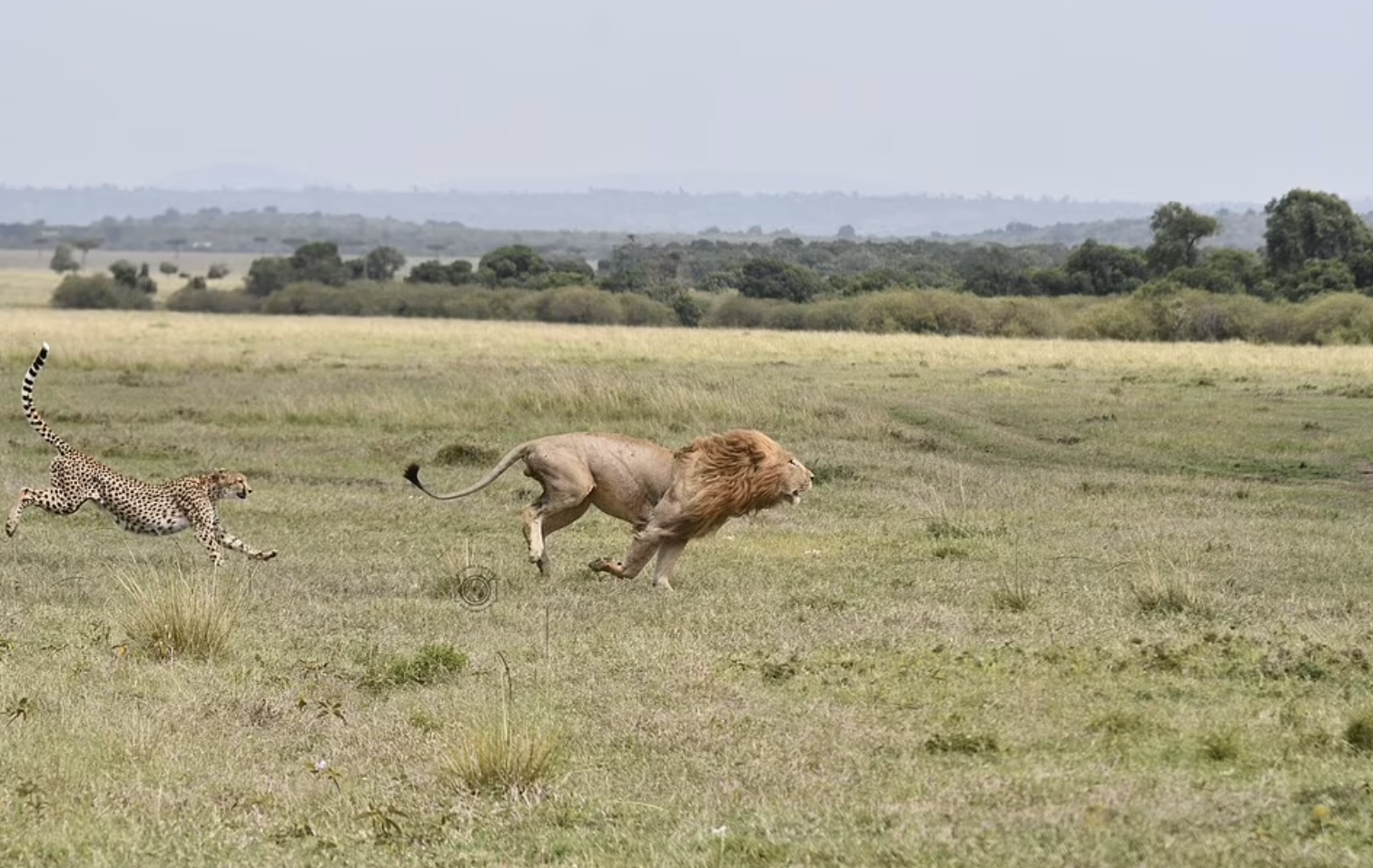 The cheetah mother knew that she had to protect her cubs at all costs, so she turned to face the lion and let out a loud growl. The lion, surprised by the cheetah's bravery, stopped in his tracks and backed away.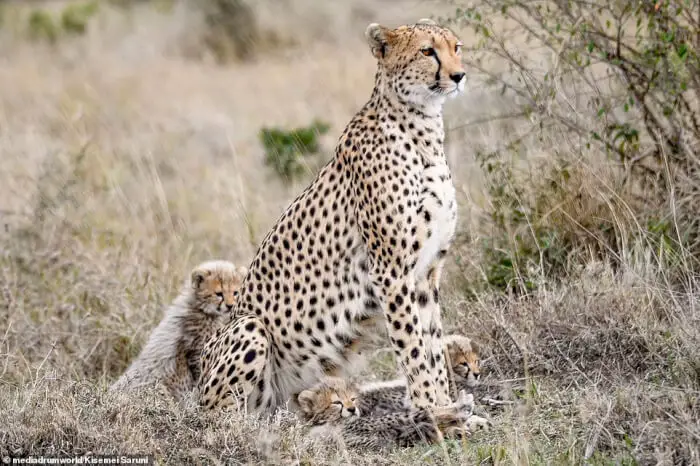 But the cheetah wasn't going to let the lion off that easily. She chased after him, snarling and swiping at him with her sharp claws. The lion, realizing that he was no match for the fierce cheetah, turned and fled back into the tall grass.
On average, cheetahs can cover a distance of 800-900 feet in less than a minute, reaching speeds of up to three strides per second and seven meters per stride. After ensuring that the danger had passed, the brave cheetah mother returned to her cubs and took up a defensive position next to them to protect them.
(h.t: MailOnline)