A brave teen is hailed as a hero, after her quick-thinking saved a horse who escaped on a busy highway in Maryland. The 16-year-old girl and her horse were getting ready to compete in a horse exhibition, when spotted the runaway horse. Without a second thought, she stepped up and took the horse to safety. The dramatic rescue was caught on camera!
Caroline Shoults and her rescue horse, Tinkerbell, were at the De Novo Farms, Anne Arundel County, waiting for the riding show to start, when one of the horses run off from the barn straight to the busy road. The young girl immediately realized the escaped horse could be in real danger, so she decided to rescue him. Another girl, 13-year-old Julia Young, who was in the stands caught the moment on her cellphone. The footage was later shared on Facebook by Jeanette Newland.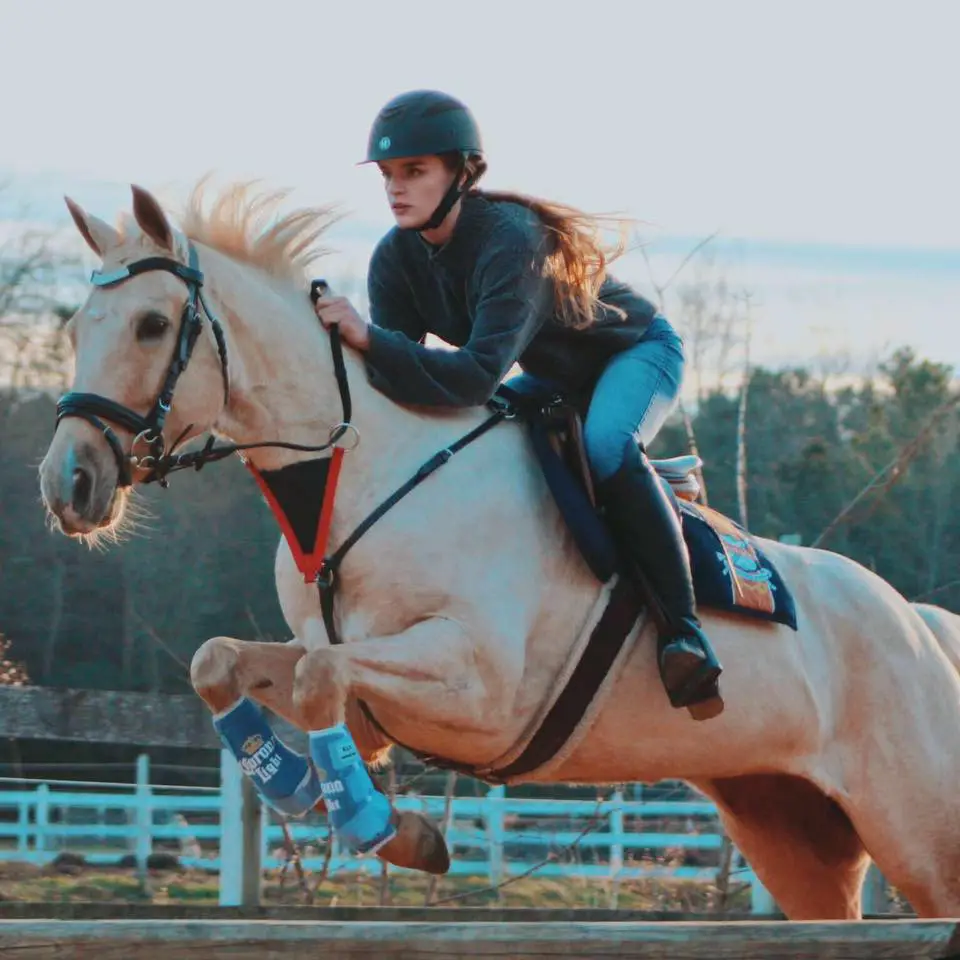 "At our first horse show, we were in our barn family when we see another horse broke free from her halter and took off," Jeanette Newland wrote. "A brave 16-year-old getting ready to compete stopped to help try to catch her."
Caroline and Tinkerbell chased the runaway horse for about three miles along the highway. Meantime, other rides joined their efforts to help with the rescue. They were riding their cars close to the horses, in order to prevent other drivers to get close to them."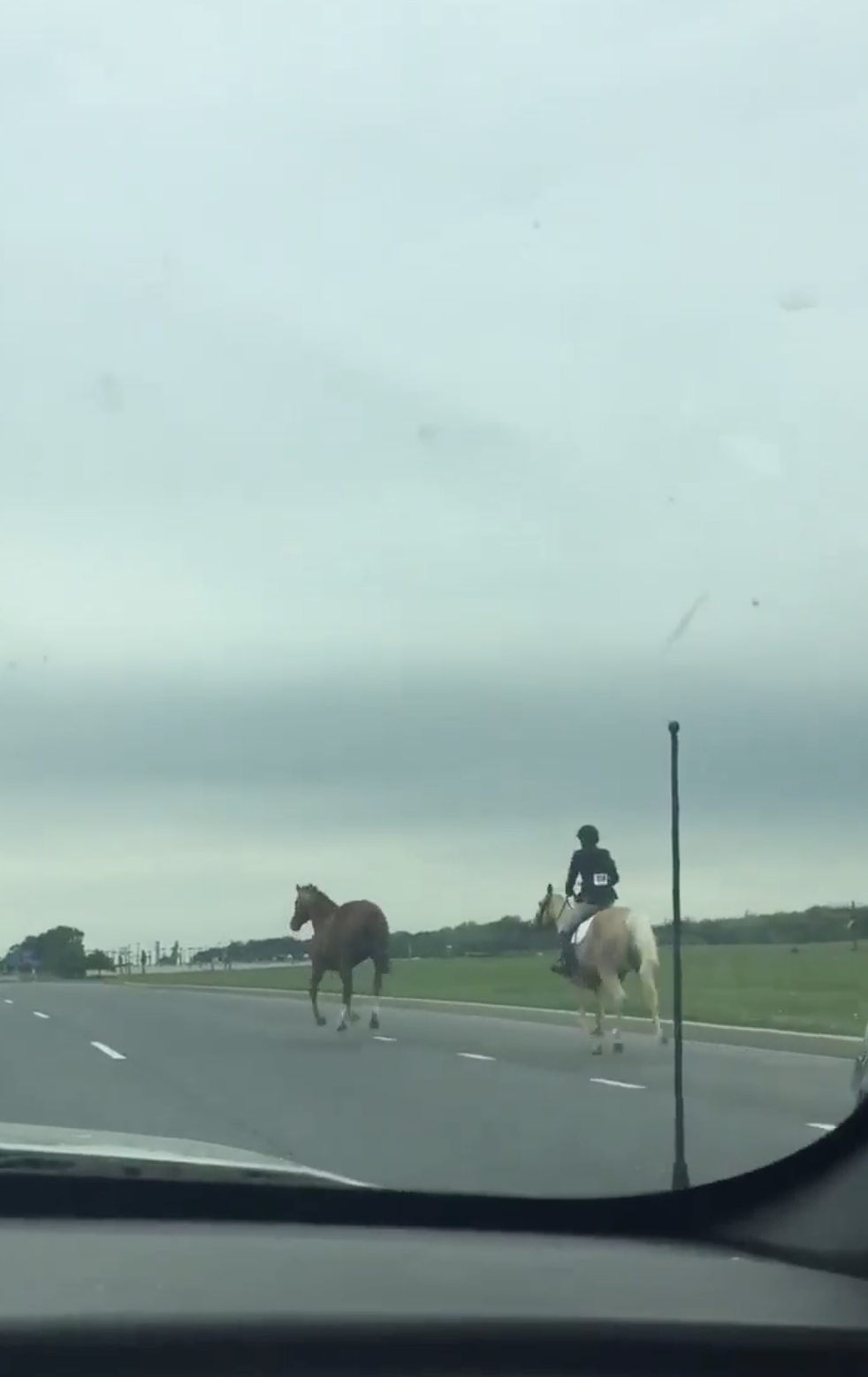 "Finally, after about 3 miles, everyone rather exhausted, I was able to guide her into the shoulder of the highway into the grass," Caroline explained on Facebook. "I jumped off and threw the lead rope over her neck, and waited mere seconds for everyone to come up to us, the horse trailer just behind them.
"The one thing that kept me sane was just talking to my horse. I can't quite say I was scared," the heroic teen explained to FOX 5. "I think I was just so focused on a positive outcome I didn't have time to be scared, especially in a situation like that."
Thankfully, the runaway horse named Ice was safely taken back to the barns, and most important, no one was hurt! Yet, it was quite an experience for everyone involved.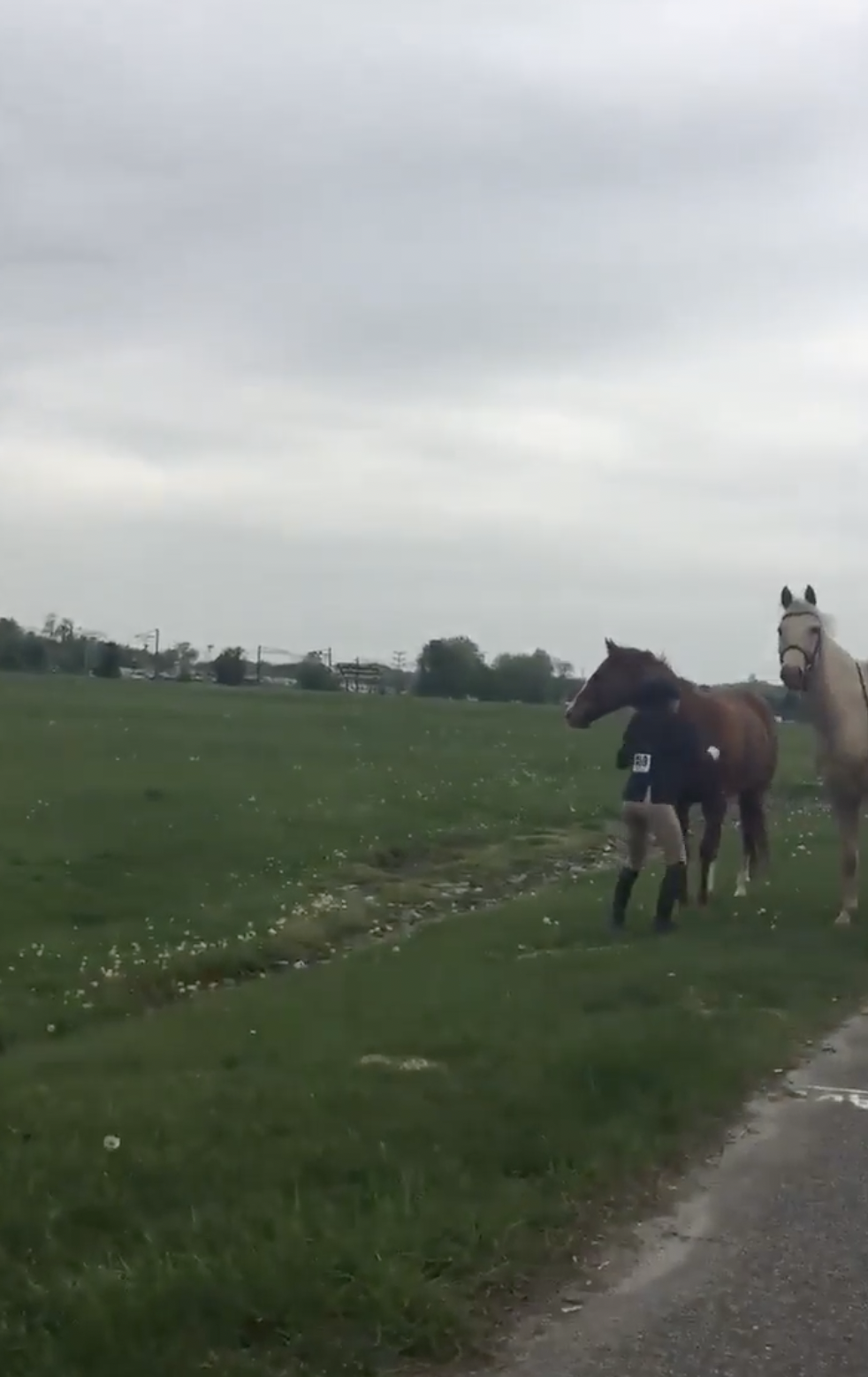 "It was pretty intense with the traffic and could have turned bad in so many ways, but she kept her cool and help keep the horse safe until she tired herself out," Jeanette Newland told the news outlet. "What an adventure we all had. Just thankful that the horses and the people helping we're all safe."
More about this incredible rescue in the video below!
h.t: fox5atlanta